Tarzan and The Lost Empire First Edition
PRESENTING a GLORIOUSLY RARE BOOK …. Tarzan and The Lost Empire First Edition by Edgar Rice Burroughs, Metropolitan 1929 1st Edition.
Octavo, pp. [1-6] [1-2] 3-313 [314: blank], inserted frontispiece with illustration by A. W. Sperry, original orange cloth, front and spine panels stamped in black. Bleiler, Science-Fiction: The Early Years 327. Clareson, Science Fiction in America, 1870s-1930s 122. Bleiler (1978), p. 36. Reginald 02325. Heins LE-2. Has some condition issues so we would describe it as being in 'fair' condition. Some water damage to front cover, transferance of dust jacket image from 'Tarzan Triumphant' on the back cover. No dust jacket, Some foxing and evidence of water damage to first and last couple of pages. Spine slightly loose and torn at back cover. Otherwise the main body of the book is quite good. Metropolitan Books Publishers [1929], New York, 1929. First edition, first binding.
---
Tarzan of the Apes is a novel written by Edgar Rice Burroughs, the first in a series of books about the title character Tarzan. It was first published in the pulp magazine All-Story Magazine in October, 1912; the first book edition was published in 1914 by A.C. McClurg & Co in Chicago. The publisher was made famous by their original publishing of the Tarzan of the Apes novels and other stories of Edgar Rice Burroughs. Tarzan of the Apes tells the story of Tarzan ("White Skin" in ape language) who is adopted as a baby by the she-ape Kala after his parents, the Lord and Lady Greystoke, pass away after being marooned in West Africa. Immediately popular, Burroughs continued the series into the 1940s with two dozen sequels, and the Tarzan character has been immortalized in books, films and television since. Tarzan was the first literary character to be registered in a trademark. Tarzan and the Castaways was the last finished story by Burroughs, the 24th in his series on Tarzan. In addition to the title novella, the book also includes two short stories about Tarzan. Tarzan: The Lost Adventure is a novel by American writer Joe R. Lansdale, based on an incomplete fragment of a Tarzan novel written by Edgar Rice Burroughs which had been left unfinished at his death. The book was serialized in four parts by Dark Horse Comics, before being published as a single volume in 1995.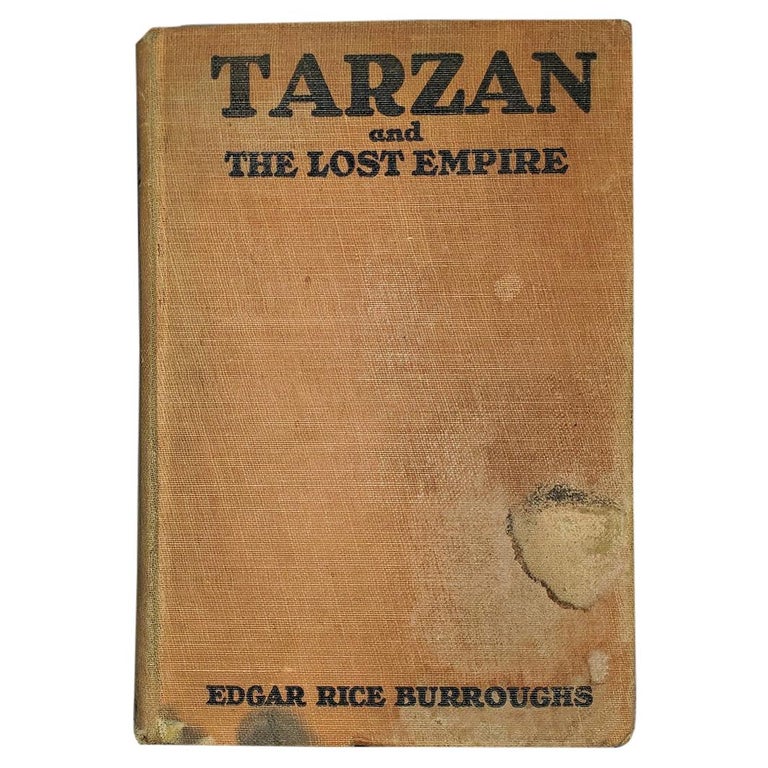 Tarzan is a series of twenty-four adventure novels written by Edgar Rice Burroughs, followed by several novels either co-written by Burroughs, or officially authorized by his estate. There are also two works written by Burroughs especially for children that are not considered part of the main series.
The series is considered a classic of literature and is the author's best-known work. Tarzan has been called one of the best-known literary characters in the world. Written by Burroughs between 1912 and 1965, Tarzan has been adapted many times, complete or in part, for radio, television, stage, and cinema. (It has been adapted for the cinema more times than any book)
Even though the copyright on Tarzan of the Apes has expired in the United States, the name Tarzan is still protected as a trademark of Edgar Rice Burroughs, Inc. Also, the work remains under copyright in some other countries where copyright terms are longer.
Link: https://en.wikipedia.org/wiki/Tarzan_(book_series)
Tarzan and the Lost Empire is a novel by American writer Edgar Rice Burroughs, the twelfth in his series of twenty-four books about the title character Tarzan. It was first published as a serial in Blue Book Magazine from October 1928 through February 1929; it first appeared in book form in a hardcover edition from Metropolitan Newspaper Services in September 1929. This was the first Edgar Rice Burroughs book not published by A. C. McClurg, with whom Burroughs had cut off business ties due to a dispute over royalties.
Erich von Harben, a young German specialized in archaeology and dead languages, with a passion for mountain climbing starts investigating the legend of The Lost Tribe of the Wiramwazi Mountains and disappears. His father meets and asks Tarzan for help.
Tarzan in his search for Erich von Harben finds a lost remnant of the Roman Empire hidden in the mountains of Africa. They are inhabitants of two rival cities Castra Sanguinarius, ruled by Sublatus Imperator, and Castrum Mare, ruled by Validus Augustus.
Erich von Harben was captured and brought to Castrum Mare, where he meets Mallius Lepus, who takes him to his uncle, Septimus Favonius, introducing him as a barbarian from Germany. Erich von Harben falls in love with Favonia, the daughter of Septimus Favonius and makes an enemy of Fulvus Fupus.
Tarzan reaches Castra Sanguinarius, the city being ruled by Sublatus Imperator. Trying to get information about von Harben, Tarzan makes an enemy of the Emperor and his son Fastus. Protecting Dilecta, the daughter of Dion Splendidus, from Fastus he makes a friend out of Maximus Praeclarus, the young patrician officer who brought him to Castra Sanguinarius. Maximus hides him in his house.
Betrayed by a servant, Tarzan and Maximus Praeclarus are captured and chained in the dungeons beneath the Colosseum of Castra Sanguinarius. Here he meets Cassius Hasta, the nephew of Validus Augustus. They fight as gladiators against man and beast and win in the end. Still the emperor does not grant them their freedom. With help of Appius Applosus, a friend of Maximus they escape and lead a revolution against Sublatus with help of the slaves from the nearby villages and the Waziri, brought by Nkima. Once Sublatus is defeated, Tarzan installs Dion Splendidus as Emperor and leaves for Castrum Mare to find Erich and support Cassius Hasta in ascending to the Throne.
In the meantime Erich von Harben and Mallius Lepus were taken prisoners due to the intrigues of Fulvus Fupus. They were brought to the arena as participants to the games. Just before the games start, Gabula, a companion black slave of Erich slays Sublatus in his imperial loge and in the confusion Erich and Mallius escape and take refuge in a deserted house near the Colosseum. Favonia, abducted by few thieves is brought by chance to the same location where Erich and Mallius free her.
Cassius Hasta returns to Castrum Mare together with Tarzan and the Waziri and encounters no resistance, since without Sublatus, Cassius is the rightful ruler. Tarzan finishes this quest by meeting Erich von Harben.
This novel is notable for the introduction of Nkima, who serves as Tarzan's monkey companion in it and a number of later Tarzan stories. It also reintroduces Muviro, first seen in Tarzan and the Golden Lion, as sub-chief of Tarzan's Waziri warriors.
Link: https://en.wikipedia.org/wiki/Tarzan_and_the_Lost_Empire
---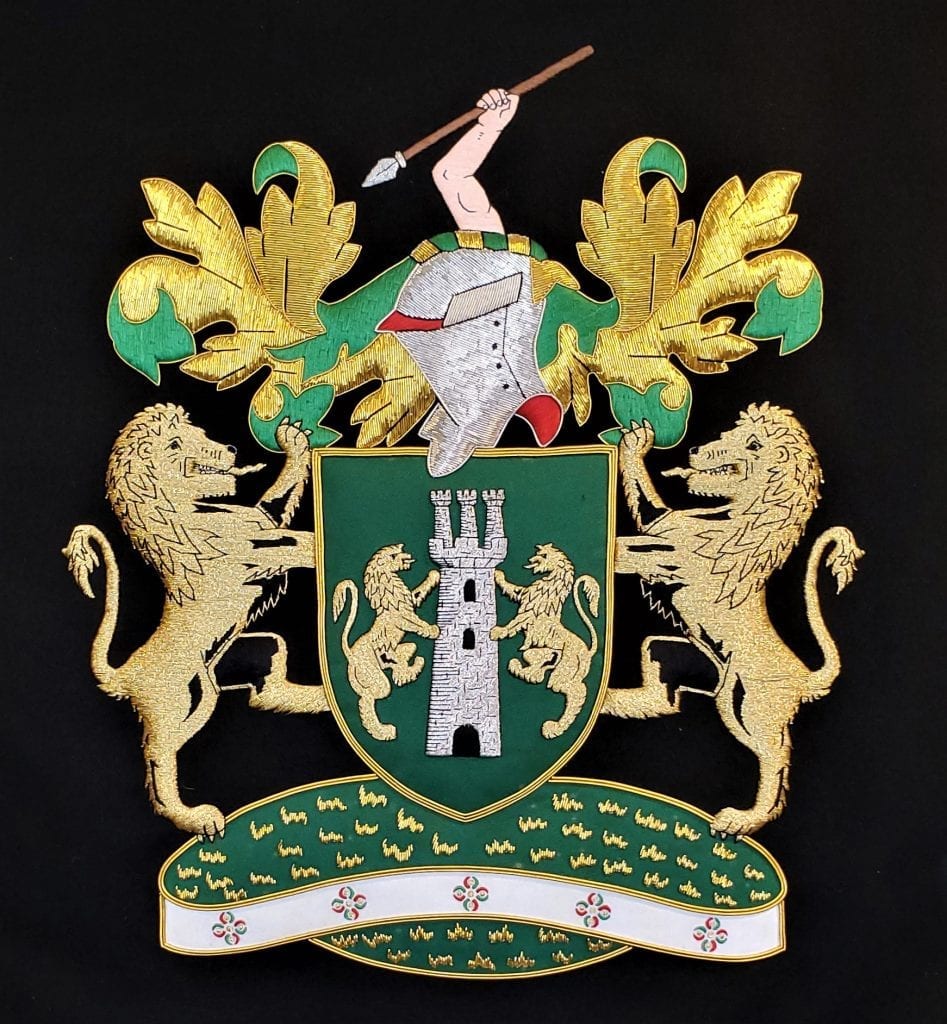 Tarzan and The Lost Empire First Edition by Edgar Rice Burroughs 1st Edition
Provenance: From a Dallas Private Collection.
Condition: Fair. Some damage. See full posting.
Dimensions: 1.25″ Deep, 5.3″ Wide and 7.6″ Tall
SALE PRICE NOW: $600