PRESENTING a GLORIOUSLY RARE BOOK …. Tarzan and the Lion Man by Edgar Rice Burroughs 1st Edition.
An attractive first edition/first printing, gray decorated cloth with black lettering a red "Janus" illustration in Near Fine condition with light soiling, little chipping mainly along spine ends.
Edgar Rice Burroughs, Inc. Publishers, Tarzana, CA, 1934. Hardcover. First edition, first printing. Referenced in Heins Bibliography, LiM-1. Referenced in Zeuschner Bibliography, 627.
No dust jacket. Some water damage to cover and first couple of pages, but otherwise good.
Mr. Burroughs believes this to be the poorest Tarzan novel he had ever written; however, the editors of Liberty magazine called it the greatest Tarzan novel ever written, and thousands of their subscribers agreed with them. Burroughs' tale of a motion picture company in the wilds of Africa, two beautiful girls, ruthless Arabs, a half maniacal scientist, a tribe of gorillas that he taught to speak English, a coward who looks like Tarzan and Tarzan himself.
---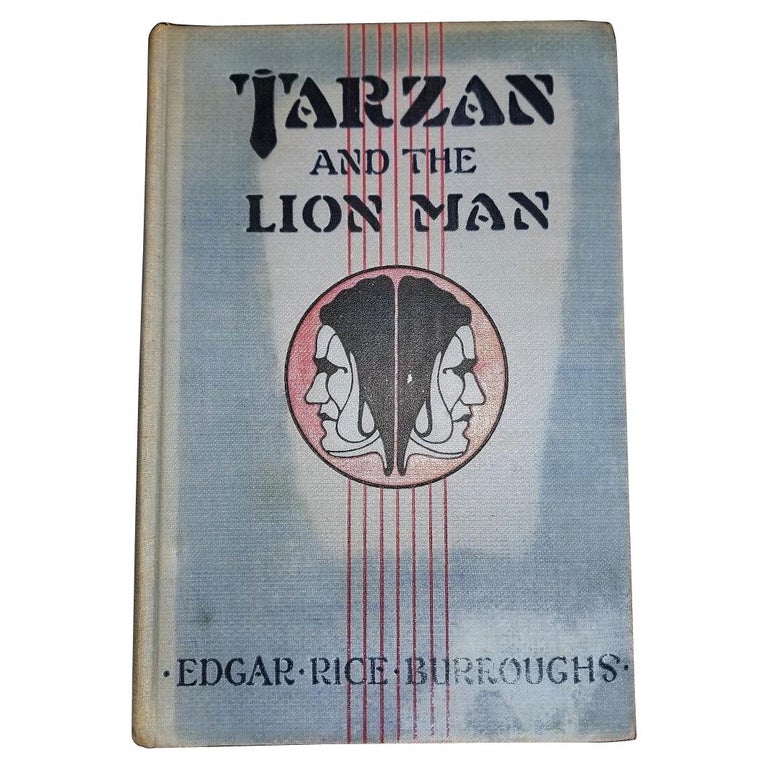 ---
Tarzan is a series of twenty-four adventure novels written by Edgar Rice Burroughs, followed by several novels either co-written by Burroughs, or officially authorized by his estate. There are also two works written by Burroughs especially for children that are not considered part of the main series.
The series is considered a classic of literature and is the author's best-known work. Tarzan has been called one of the best-known literary characters in the world. Written by Burroughs between 1912 and 1965, Tarzan has been adapted many times, complete or in part, for radio, television, stage, and cinema. (It has been adapted for the cinema more times than any book)
Even though the copyright on Tarzan of the Apes has expired in the United States, the name Tarzan is still protected as a trademark of Edgar Rice Burroughs, Inc. Also, the work remains under copyright in some other countries where copyright terms are longer.
Link: https://en.wikipedia.org/wiki/Tarzan_(book_series)
---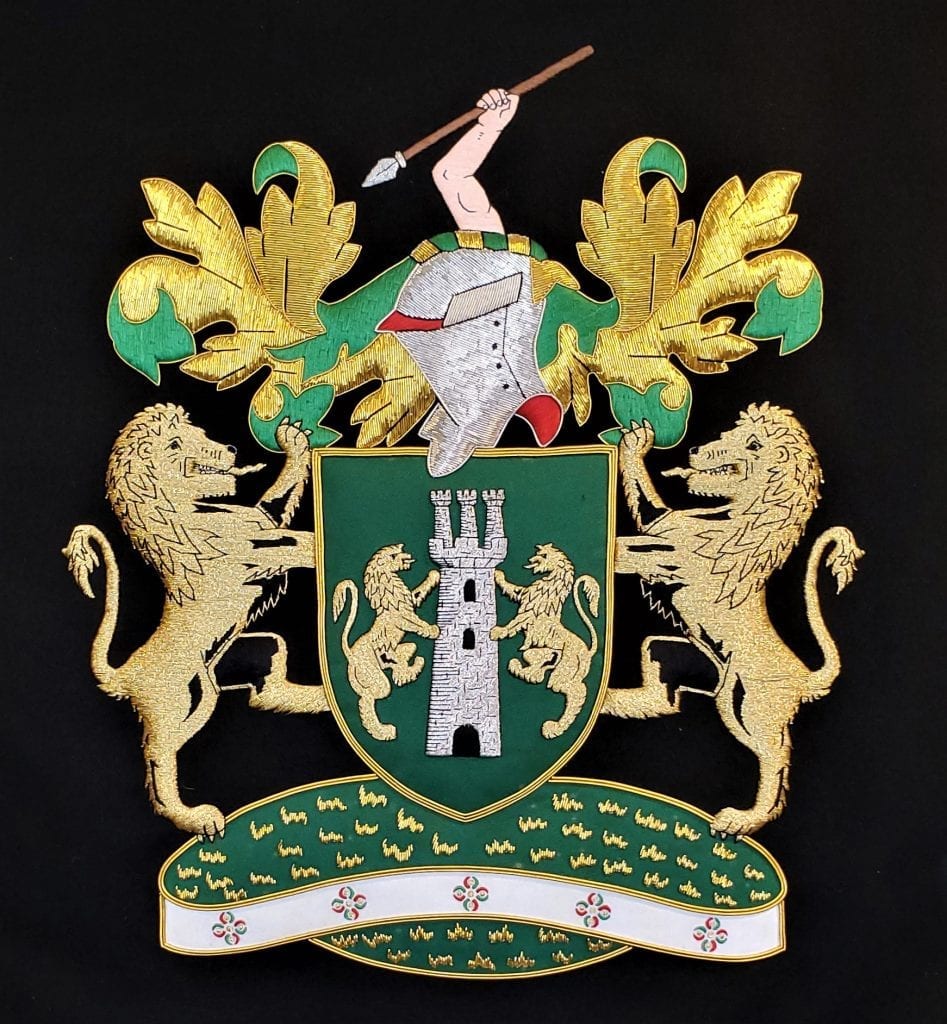 Tarzan and the Lion Man by Edgar Rice Burroughs 1st Edition
Provenance: From a Dallas Private Collection.
Condition: Fair to Good.
Dimensions: 1.5″ Deep, 5.3″ Wide and 7.6″ Tall
SALE PRICE NOW: $590