Rural & Domestic Life of Germany by Howitt 1842.
PRESENTING AN EXTREMELY RARE  FIRST EDITION hardback copy of The Rural and Domestic Life of Germany with Characteristic Sketches of its Cities and Scenery, Collected in a General Tour, and During a Residence in the Country in the Years 1840, 41 and 42, by William Howitt, with above 50 Illustrations by G.F. Sargent. Published by Longman, Brown, Green and Longmans, Paternoster Row, London in 1842.
Printed by Manning and Mason, Ivy Lane, St. Paul's., London.
This RARE book is in very good condition for its age….. some very minor 'knicks' on the edges of the spine and cover, spine slightly loose …….but otherwise very GOOD. The text is almost perfect….some foxing…..mainly on the first few pages
Leather and wavy paper jacket with gold lettering.
AS AN ADDED BONUS…..the Book comes with a Label belonging to it's original owner, Major William Alexander Obenchain, a Civil War personality who served on General Robert E. Lee's Staff, and after the War became President of Ogden College in Bowling Green, KY (now the University of Western Kentucky).
Obenchain was of German descent himself.
This book was part of the extensive private collection of the Calvert Hall/Obenchain/Godwin/McMillan Collection formerly of Bowling Green, KY and later, Highland Park, Texas.
AS you can see from the history of this Collection (see our PDF) the family have very strong ancestral ties to the States of Virginia, Kentucky and Texas.
YOU WILL NOT FIND THIS BOOK ANYWHERE ELSE!!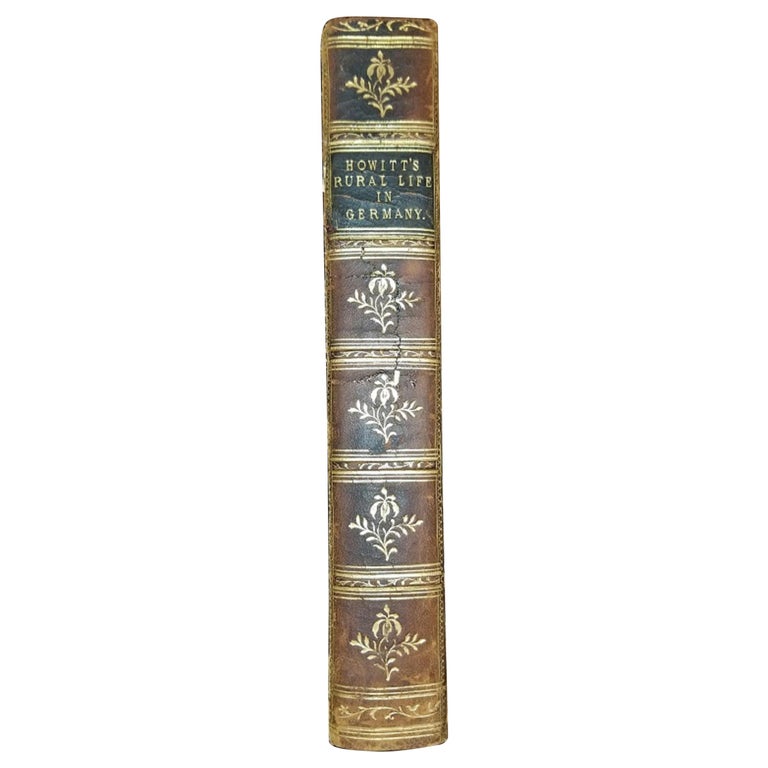 What makes this Book

SPECIAL

is :-
(1) It is a VERY RARE First Edition and
(2) it was owned by a prominent Civil War personality (Major W.A. Obenchain)
The name Germany is used in three senses: first, it refers to the region in Central Europe commonly regarded as constituting Germany, even when there was no central German state, as was the case for most of Germany's history; second, it refers to the unified German state established in 1871 and existing until 1945; and third, since October 3, 1990, it refers to the united Germany, formed by the accession on this date of the German Democratic Republic (GDR, or East Germany) to the Federal Republic of Germany (FRG, or West Germany). The name Federal Republic of Germany refers to West Germany from its founding on May 23, 1949, until German unification on October 3, 1990. After this date, it refers to united Germany. For the sake of brevity and variety, the Federal Republic of Germany is often called simply the Federal Republic.
Link: http://germanculture.com.ua/history/
IF YOU COLLECT ANTIQUARIAN BOOKS 

….
IF YOU HAVE GERMAN ANCESTRY …….
THEN THIS BOOK IS ESSENTIAL FOR YOUR COLLECTION!!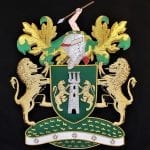 Rural & Domestic Life of Germany by Howitt 1842.
Provenance: Part of the Calvert Hall/Obenchain Collection.
Dimensions: 8.8″ x 5.75″
Condition: Good ORIGINAL CONDITION.
SALE PRICE NOW: $560