Tarzan and the Jewels of Opar First Edition
PRESENTING a GLORIOUSLY RARE BOOK …. Tarzan and the Jewels of Opar First Edition by Edgar Rice Burroughs Grosset & Dunlap 1st Edition.
First Thus. Illustrated by J. Allen St. John. 1 vols. 8vo. The fifth book in the Tarzan series. Zeuschner 583 (noting titles in black) Red cloth titled in black. Good to fair copy (no dust jacket) (some soiling, especially to spine and cover) Illustrated by J. Allen St. John. 1 vols. 8vo. Grosset & Dunlap, NY, 1918. First Thus.
---
Tarzan of the Apes is a novel written by Edgar Rice Burroughs, the first in a series of books about the title character Tarzan. It was first published in the pulp magazine All-Story Magazine in October, 1912; the first book edition was published in 1914 by A.C. McClurg & Co in Chicago. The publisher was made famous by their original publishing of the Tarzan of the Apes novels and other stories of Edgar Rice Burroughs. Tarzan of the Apes tells the story of Tarzan ("White Skin" in ape language) who is adopted as a baby by the she-ape Kala after his parents, the Lord and Lady Greystoke, pass away after being marooned in West Africa. Immediately popular, Burroughs continued the series into the 1940s with two dozen sequels, and the Tarzan character has been immortalized in books, films and television since. Tarzan was the first literary character to be registered in a trademark. Tarzan and the Castaways was the last finished story by Burroughs, the 24th in his series on Tarzan. In addition to the title novella, the book also includes two short stories about Tarzan. Tarzan: The Lost Adventure is a novel by American writer Joe R. Lansdale, based on an incomplete fragment of a Tarzan novel written by Edgar Rice Burroughs which had been left unfinished at his death. The book was serialized in four parts by Dark Horse Comics, before being published as a single volume in 1995
No dust jacket. Some water damage to cover and first couple of pages, but otherwise good.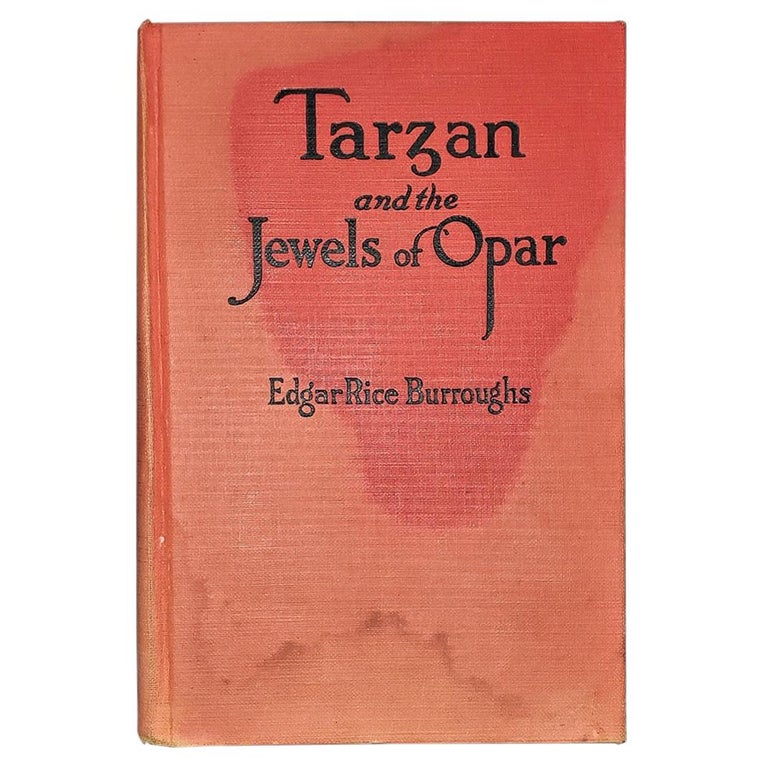 Tarzan is a series of twenty-four adventure novels written by Edgar Rice Burroughs, followed by several novels either co-written by Burroughs, or officially authorized by his estate. There are also two works written by Burroughs especially for children that are not considered part of the main series.
The series is considered a classic of literature and is the author's best-known work. Tarzan has been called one of the best-known literary characters in the world. Written by Burroughs between 1912 and 1965, Tarzan has been adapted many times, complete or in part, for radio, television, stage, and cinema. (It has been adapted for the cinema more times than any book)
Even though the copyright on Tarzan of the Apes has expired in the United States, the name Tarzan is still protected as a trademark of Edgar Rice Burroughs, Inc. Also, the work remains under copyright in some other countries where copyright terms are longer.
Link: https://en.wikipedia.org/wiki/Tarzan_(book_series)
Tarzan and the Jewels of Opar is a novel by American writer Edgar Rice Burroughs, the fifth in his series of twenty-four books about the title character Tarzan. It first appeared in the November and December issues of All-Story Cavalier Weekly in 1916, and the first book publication was by McClurg in 1918.
Tarzan returns to Opar, the source of the gold where a lost colony of fabled Atlantis is located, in order to make good on some financial reverses he has recently suffered. While Atlantis itself sank beneath the waves thousands of years ago, the workers of Opar continued to mine all of the gold, which means there is a rather huge stockpile but which is now lost to the memory of the Oparians and only Tarzan knows its secret location.
A greedy, outlawed Belgian army officer, Albert Werper, in the employ of a criminal Arab, secretly follows Tarzan to Opar. There, Tarzan loses his memory after being struck on the head by a falling rock in the treasure room during an earthquake. On encountering La, the high priestess who is the servant of the Flaming God of Opar, and who is also very beautiful, Tarzan once again rejects her love which enrages her and she tries to have him killed; she had fallen in love with the apeman during their first encounter and La and her high priests are not going to allow Tarzan to escape their sacrificial knives this time.
In the meanwhile, Jane has been kidnapped by the Arab and wonders what is keeping her husband from once again coming to her rescue. A now amnesiac Tarzan and Werper escape from Opar, bearing away the sacrificial knife of Opar which La and some retainers set out to recover. There is intrigue and counter intrigue the rest of the way.
Link: https://en.wikipedia.org/wiki/Tarzan_and_the_Jewels_of_Opar
---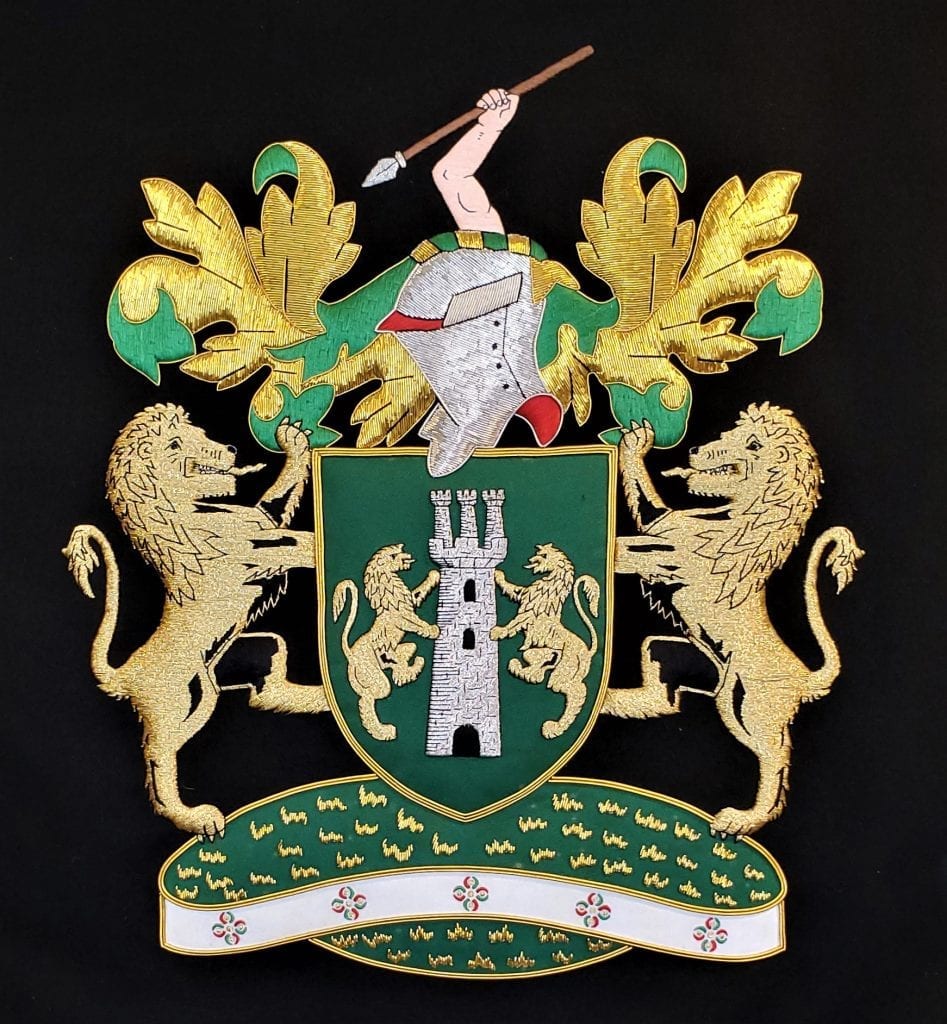 Tarzan and the Jewels of Opar First Edition
Provenance: From a Dallas Private Collection.
Condition: Fair to Good.
Dimensions: 1.25″ Deep, 5.3″ Wide and 7.6″ Tall
SALE PRICE NOW: $500