PRESENTING a LOVELY 20C British Porcelain Royal Albert Bowl.
Lovely little vintage British Porcelain Bowl marked and made by Royal Albert as part of their Heirloom Pattern.
Cobalt blue with gilt work and floral pattern.
Probably used as a sugar bowl.
Royal Albert Bone China has been made in England since 1904, and it still produces quality pieces to this day !
Royal Albert is renowned for producing 'fine' bone china.
IN NEAR MINT CONDITION WITH NO CHIPS OR CRACKS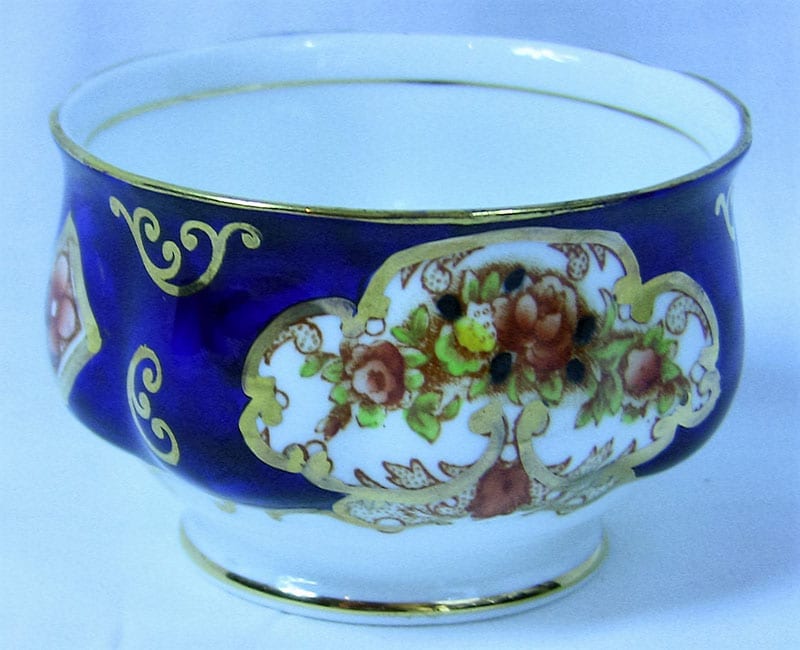 BONE CHINA: Bone china is a type of soft-paste porcelain that is composed of bone ash, feldspathic material, and kaolin. It has been defined as ware with a translucent body containing a minimum of 30% of phosphate derived from animal bone and calculated calcium phosphate.[1] Developed by English potter Josiah Spode, bone china is known for its high levels of whiteness and translucency,[2] and very high mechanical strength and chip resistance.[3] Its high strength allows it to be produced in thinner cross-sections than other types of porcelain.[2] Like stoneware it is vitrified, but is translucent due to differing mineral properties.[4]
From its initial development and up to the later part of the twentieth century, bone china was almost exclusively an English product, with production being effectively localised in Stoke-on-Trent.[5] Most major English firms made or still make it, including Mintons, Coalport, Spode, Royal Crown Derby, Royal Doulton, Wedgwood and Worcester.
In the UK, references to "china" or "porcelain" can refer to bone china, and "English porcelain" has been used as a term for it, both in the UK and around the world.
Link: https://en.wikipedia.org/wiki/Bone_china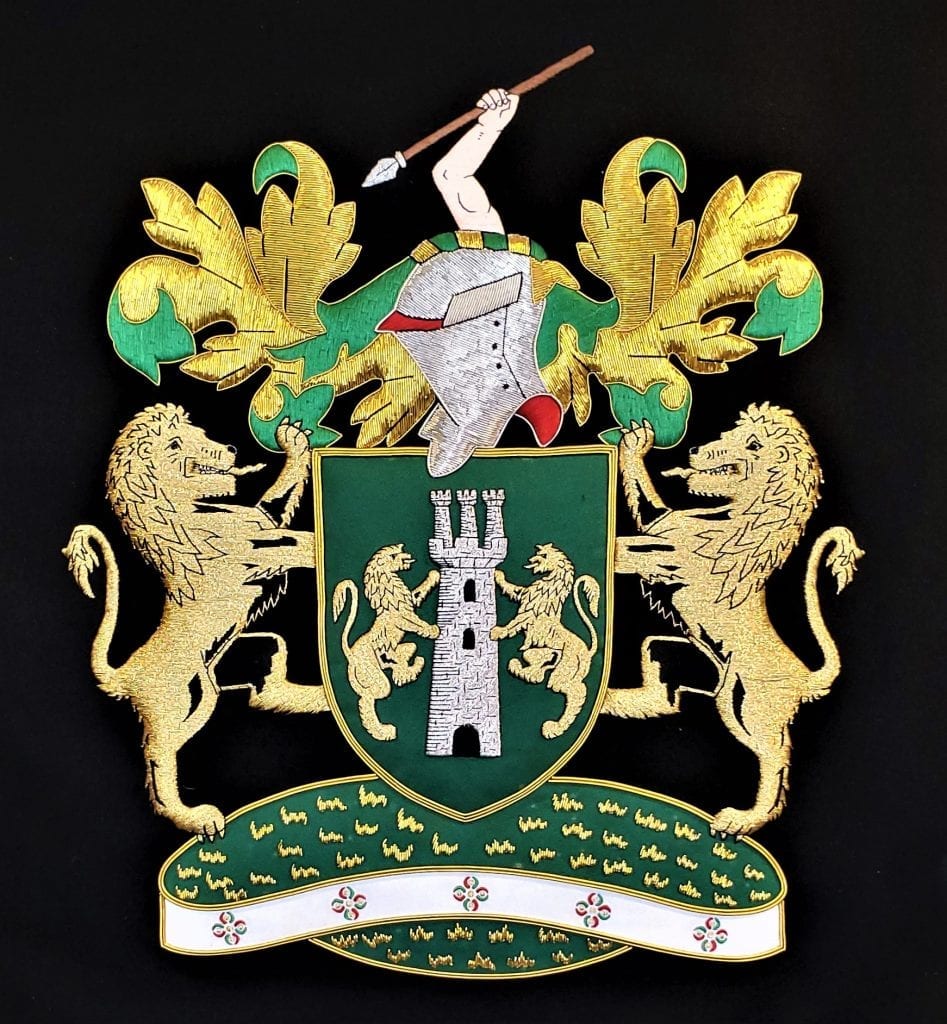 20C British Porcelain Royal Albert Bowl.
Provenance: Bought in the UK.
Dimensions: 2.25″ Tall and a diameter of  3.15″
Condition: Near Mint
SALE PRICE NOW: $46