PRESENTING A UNIQUE Pair of Contemporary Art Painted Fiberglass Boy Sculptures Signed … by the artist … we think "Laqi".
These sculptures are a pair of the 'cutest' piecs of contemporary sculpture that we have seen for a while.
We really wish we could identify and learn more about the artist, but what we do know is that these belonged to a former artist and art & collectibles dealer in New Orleans. She treasured these and they came with her to Dallas. She was very active in the New Orleans art scene in the early 1990's.
The sculptures appear to also have a practical function as planters.
One features a boy's denim jeans and waistcoat in a standing position and the other a boy's denim overalls in a seated position.
Both are made of fiberglass which has been painted and textured. Exceptional detail to the outfits …. right down to the buttons and clasps AND the sneakers and shoelaces.
Mottled green and black in color.
We cannot find anything quite like these ANYWHERE !!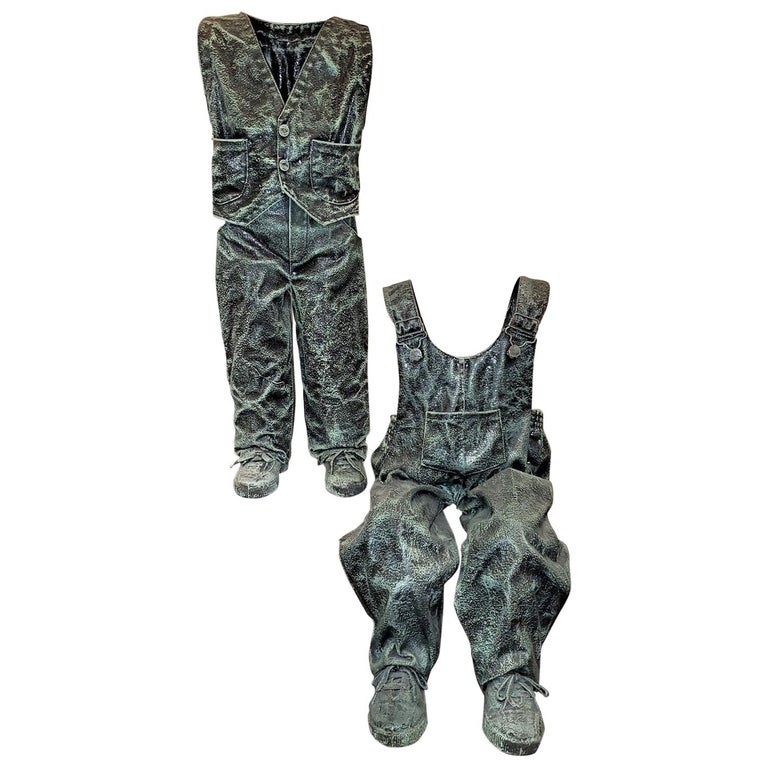 SPECIFIC PROVENANCE: These sculptures were acquired by Ms. Naomi Baggett in or around 1990 – 1999. Originally from North Carolina, an Air Force Veteran and JAG Advocate, Ms. Baggett after her service moved to New Orleans and worked as a paralegal until setting up and operating an Art & Curiosities Store in the famous New Orleans Hotel Montleone between 1990 and 1995. Her store was called 'Baggetelle'. It was featured in various industry magazines and hotel documentation. The store specialized in selling miniature French Quarter Houses which were used as jewelry boxes. Ms. Baggett was an artist herself and hand made and hand painted these houses along with a partner. She received orders for these miniature houses from none other than Gump's of San Francisco. Arising from these successes she went into business with Davis & York and regularly attended Trade Shows where she exhibited her miniature houses (see photos). Between 1990 and 1995 she befriended a rising and increasingly popular local artist named, James Michalopoulos and he painted this set of 3 panels for her and they were connected by hinges to make a screen, which she used as a back-drop to her trade show boothes, as it fit perfectly with her themed houses. Michalopoulos subsequently became famous with his artwork and in particular his depictions of French Quarter Houses.
In the late 1990's, Ms. Baggett moved to Dallas, Texas where she returned to her paralegal work. She retained these sculptures until she unfortunately passed away in late 2019 after a long illness. These sculptures have remained in her and her partner's possession since created.
---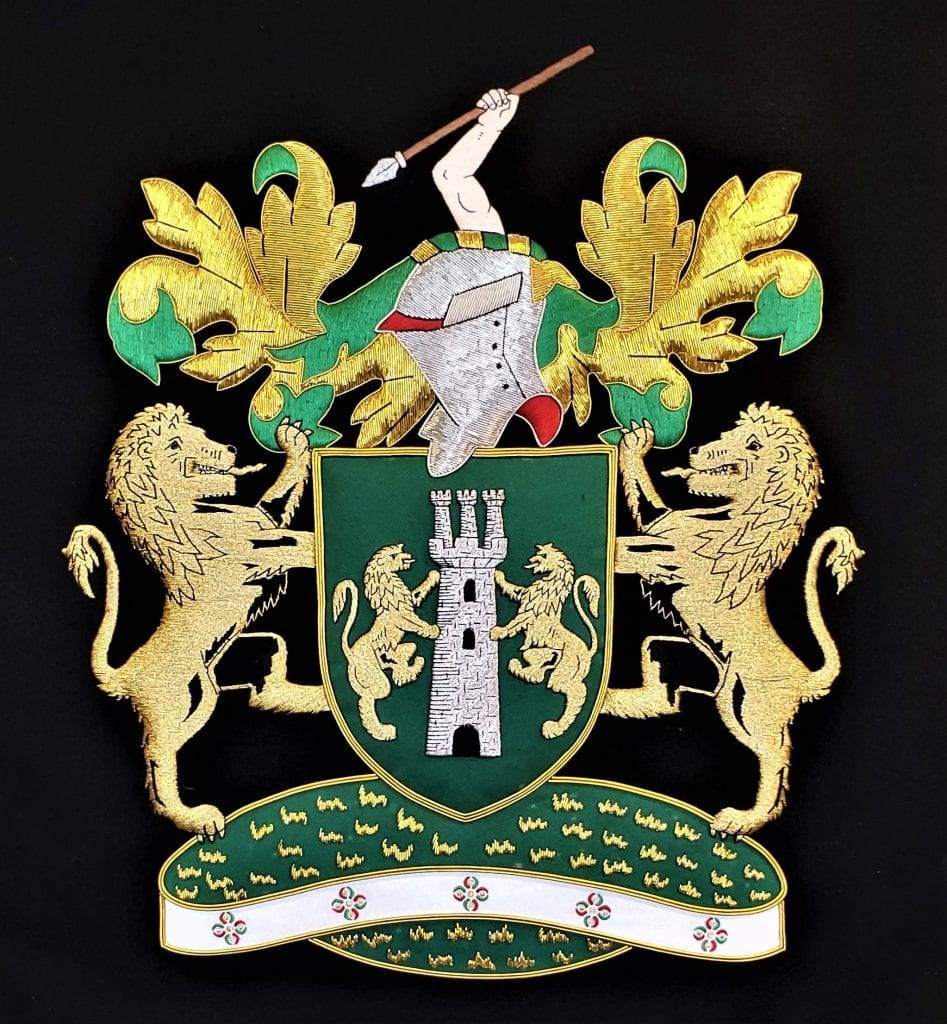 Pair of Contemporary Art Painted Fiberglass Boy Sculptures Signed.
Provenance: See Above.
Dimensions: The Standing Boy is 30.25″ Tall, 9″ Deep and 11″ Wide.
The seated boy is 24″ Tall, 15″ Deep and 12″ Wide.
Condition: They are near mint.
PRICE: $4,800 (Pair)