PRESENTING an EXCEPTIONALLY RARE 19C English Eclipse Patented Telescopic Desk.
Made of oak in the Rococo Style in Great Britain circa 1880.
Fully marked as "The Eclipse" … Brand's Patent No 27871 … Patented in Great Britain.
Marked on the brass lever mechanism on all 4 levers.
This desk is GORGEOUS ! It sits on 4 brass casters with bulbous feet and cabriolet legs. When closed it appears like a simple but attractive side table. The top is edged with brass corners which perfectly compliment the piece.
When you turn the key that is when the magic happens. The 2 lids open outwards on decorative brass levers and the central desk sections lifts from the center of the table as you open it on a telescopic mechanism.
Fully open you reveal a STUNNING and practical desk, with a red Moroccan leather central section which functions just like a lap desk with a storage compartment underneath.
Above it is a gallery area for stationary, pens etc with 2 inkwells.
On the left side of the desk is a red Moroccan and gilt bordered leather pouch area for diary purposes with the original insert for "Engagements" and 'Memoranda".
On the right side you have a red Moroccan and gilt bordered leather pouch area for pens.
The brasswork is fabulous throughout.
WE DARE YOU TO FIND ANOTHER !!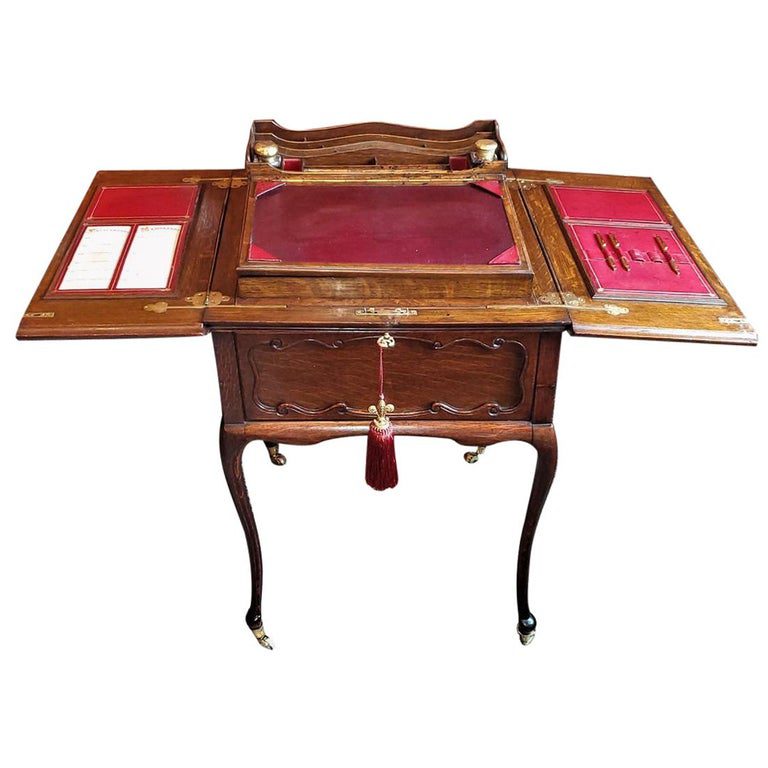 The Rococo Revival style emerged in Second Empire France and then was adapted in England. Revival of the rococo style was seen all throughout Europe during the 19th century within a variety of artistic modes and expression including decorative objects of art, paintings, art prints, furniture, and interior design. In much of Europe and particularly in France, the original rococo was regarded as a national style, and to many, its reemergence recalled national tradition. Rococo revival epitomized grandeur and luxury in European style and was another expression of 19th century romanticism and the growing interest and fascination with natural landscape.
During the later half of the nineteenth century, Rococo Revival was also fashionable in American furniture and interior design. John Henry Belter was considered the most prominent figure of rococo revival furniture making. Revival of the rococo style was not restricted to a specific time period or place, but occurred in several waves throughout the 19th century.
Link: https://en.wikipedia.org/wiki/Rococo_Revival#:~:text=The%20Rococo%20Revival%20style%20emerged,%2C%20furniture%2C%20and%20interior%20design.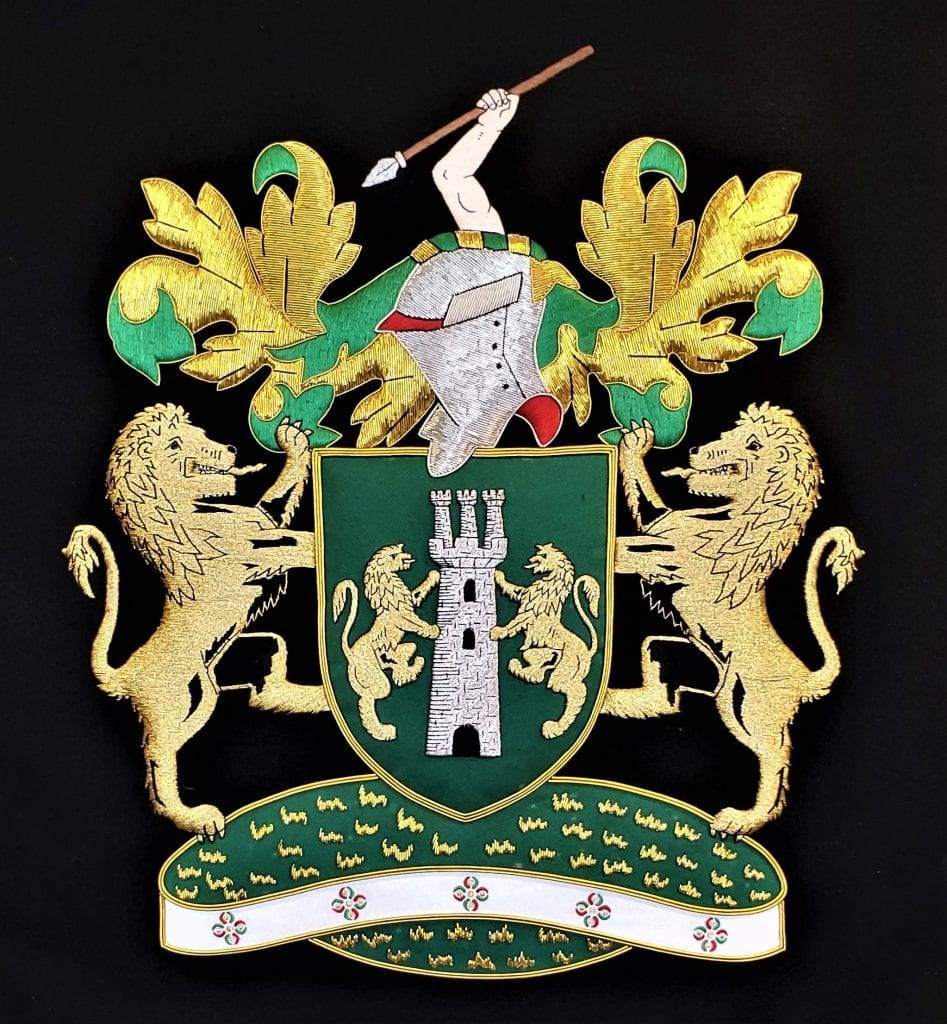 19C English Eclipse Patented Telescopic Desk.
Provenance: From a Dallas Estate.
Condition: Very good. The casters are contemporary replacements but in the correct style and the brass appliques to the top are of recent application. The locking mechanism is 'tricky' but works. The 3 brass pens are included, but are modern. One of the inkwells is a replacement (the one on the right). Otherwise it is excellent. Some minor blemishes through use and age.
Dimensions: 31.25″ Tall, 23″ Wide and 24.5″ Deep (Closed)
Fully Open it is 45″ Wide, 35″ Tall and 24.5″ Deep.
SALE PRICE NOW: $3,660