PRESENTING A GORGEOUS 15th Century Gilt-Copper Kirtimukha Repousse Plaque.
From circa 1450 this is a stunning piece of Indian antiquity.
From Tibet/Nepal.
This piece has impeccable Provenance !
It was purchased by a Private Dallas Collector at Sotheby's New York Auction some time between 2000 and 2008.
You can see from the photos where the Sotheby's label and tag is still attached with it being noted as "Lot 106/2".
We are still identifying the sale details and once we have same we will update this post.
Sotheby's operate a twice yearly auction of Southeast Asian Art & Antiquities in New York in the months of March and September.
The sculpture is: "Repousse in relief on gilded copper. It depicts Kirtimukha, depicted supporting a Shivalingam and holding the vegetation he is devouring. Heavily bejeweled headdress and necklace, perched on a bracket with clear plastic plinth. "
Height 10 in.
Circa 15th Century.
Provenance: Sotheby's New York.
It has substantially increased in value over the years as a RARE piece from a prestigious Collection and a RARE piece of Asian antiquity.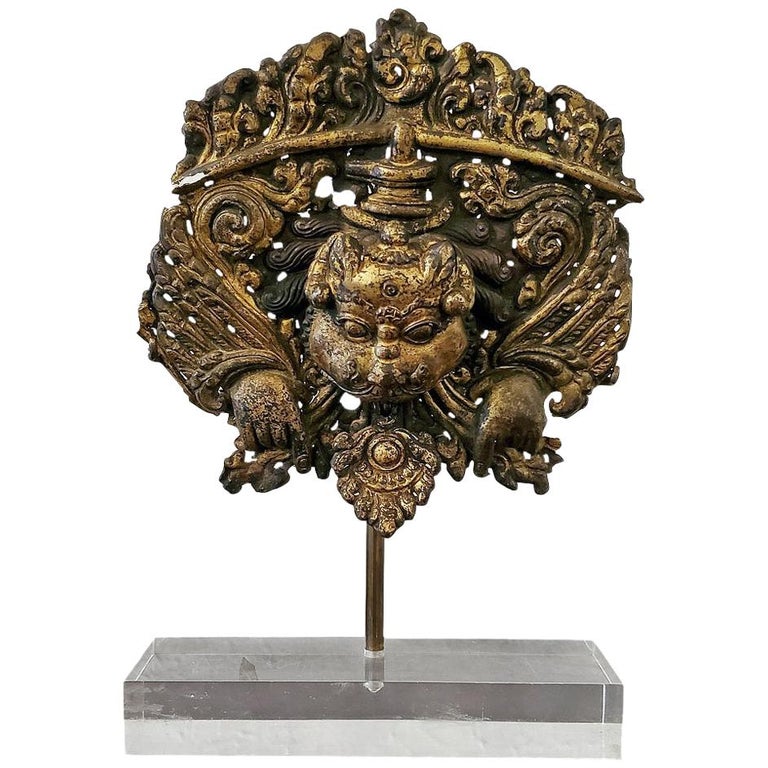 ---
Garuda (Sanskrit: गरुड़ Garuḍa; Pāli: गरुळ Garuḷa) is a legendary bird or bird-like creature in Hindu, Buddhist and Jain mythology.[1][2][3] He is variously the vehicle mount (vahana) of the Hindu god Vishnu, a dharma-protector and Astasena in Buddhism, and the Yaksha of the Jain Tirthankara Shantinatha.[2][3][4]
Garuda is described as the king of birds and a kite-like figure.[5][6] He is shown either in zoomorphic form (giant bird with partially open wings) or an anthropomorphic form (man with wings and some bird features). Garuda is generally a protector with power to swiftly go anywhere, ever watchful and an enemy of the serpent.[1][6][7] He is also known as Tarkshya and Vynateya.[8]
Garuda is a part of state insignia in India, Myanmar, Thailand, Cambodia and Indonesia. The Indonesian official coat of arms is centered on the Garuda. The national emblem of Indonesia is called Garuda Pancasila. The Indian Air Force also uses the Garuda in their coat of arms and even named their special operations unit after it as Garud Commando Force.
Link: https://en.wikipedia.org/wiki/Garuda
---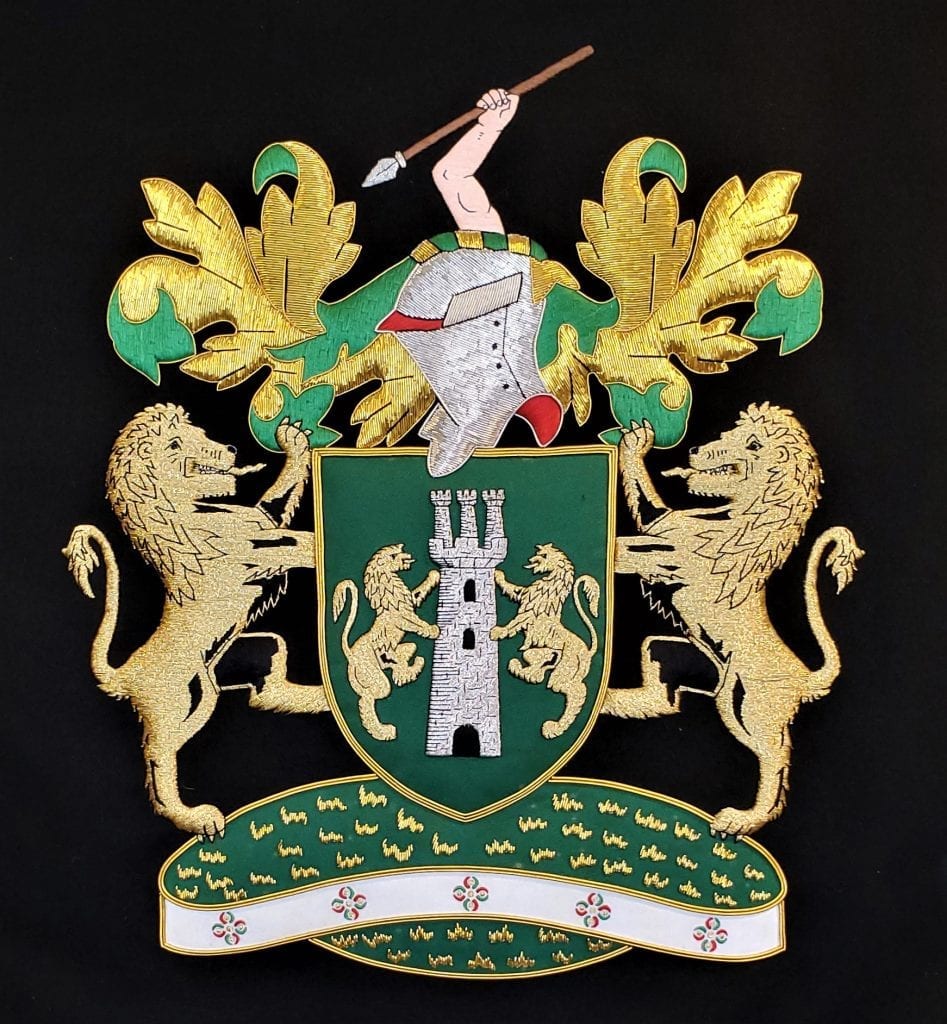 15th Century Gilt-Copper Kirtimukha Repousse Plaque.
Provenance: See above. From a Dallas Private Collection.
Condition: Excellent.
Dimensions: 10 in. Tall, 6.5″ wide and 2.2" Deep (On Plinth)
SALE PRICE NOW: $6,500