PRESENTING a LOVELY Vintage French Limoges La Reine Plaque .
Beautiful vintage Limoges hand-painted plate/plaque. Fully marked on rear.
Cobalt blue with gold gilding on edges. French provincial scene in center, with man serenading a lady in the garden and both in traditional 18C attire.
IN NEAR MINT CONDITION WITH NO CHIPS OR CRACKS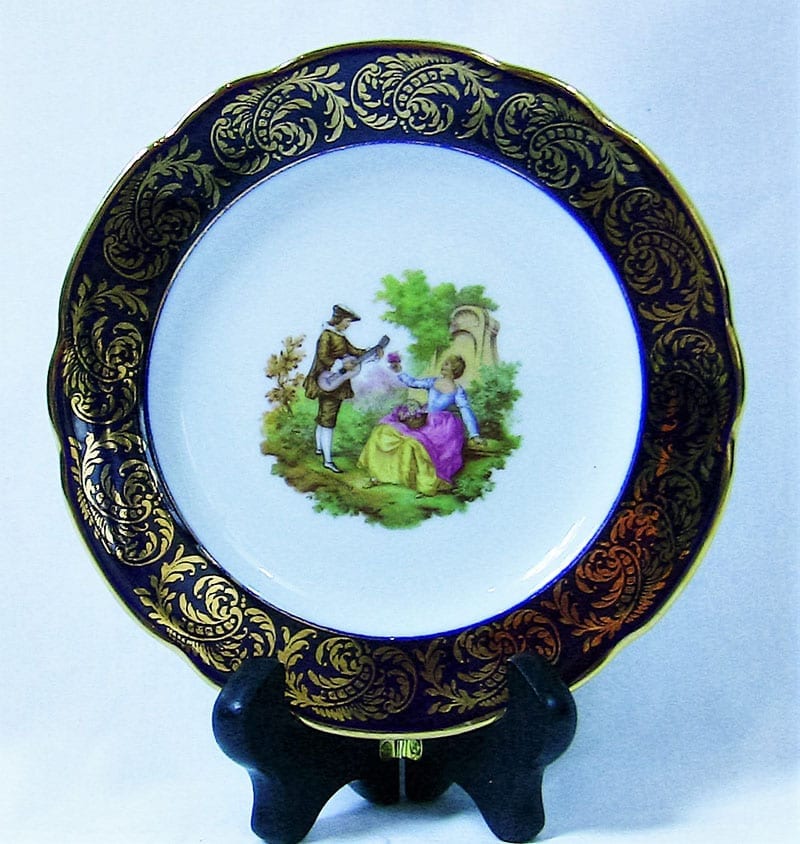 LIMOGES PORCELAIN: Limoges porcelain designates hard-paste porcelain produced by factories near the city of Limoges, France beginning in the late 18th century, but does not refer to a particular manufacturer.Limoges had strong antecedents in the production of decorative objects. The city was the most famous European centre of vitreous enamel production in the 12th century, and Limoges enamel was known as Opus de Limogia or Labor Limogiae.
Limoges had also been the site of a minor industry producing plain faience earthenware since the 1730s. The manufacturing of hard-paste porcelain at Limoges was established by Turgot in 1771 following the discovery of local supplies of kaolin and a material similar to petuntse in the economically distressed area at Saint-Yrieix-la-Perche, near Limoges. The materials, which were quarried beginning in 1768, were used to produce hard-paste porcelain similar to Chinese porcelain. A manufactory at Limoges was placed under the patronage of the comte d'Artois, brother of Louis XVI, and was later purchased by the King in 1784, apparently with the idea of producing hard-paste bodies for decoration at Sèvres, although this never happened. After the French Revolution a number of private factories were established at Limoges, including Bernardaud and Haviland & Co.
'Limoges' is now commonly used to describe any French porcelain made in the Limoges Region.
Link: https://en.wikipedia.org/wiki/Limoges_porcelain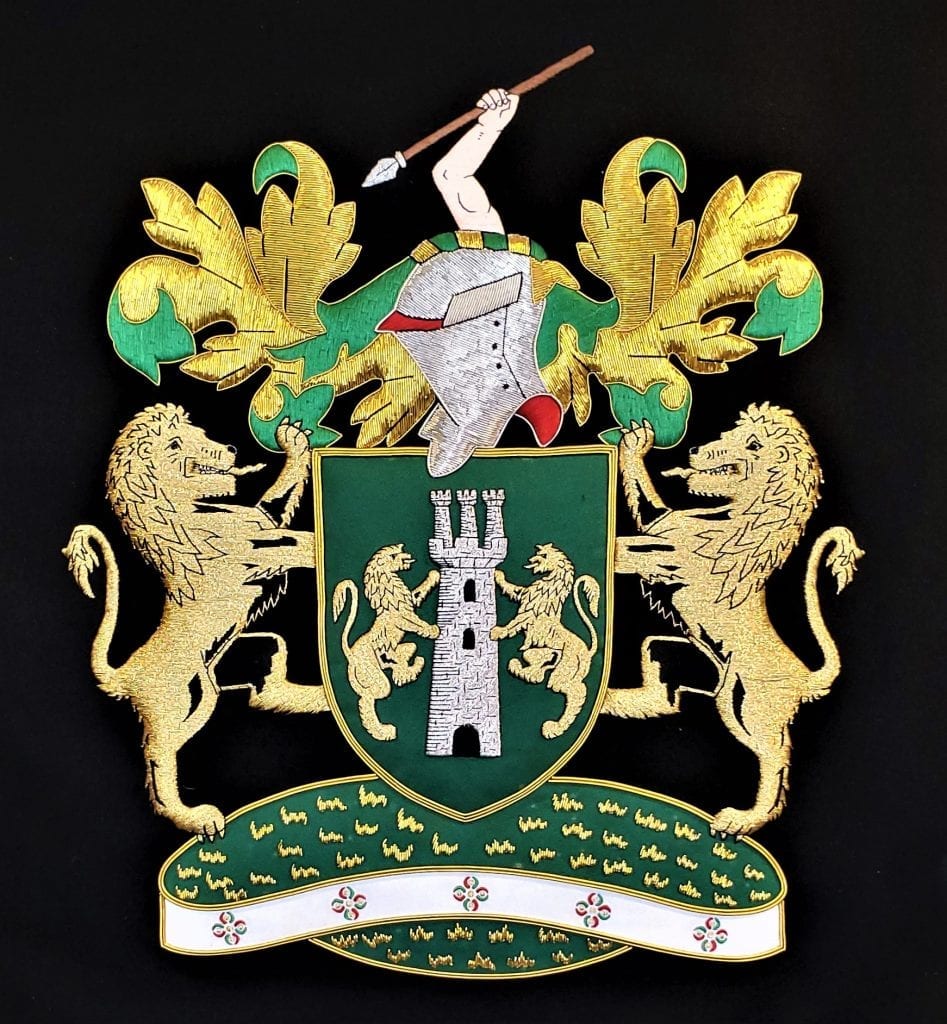 Vintage French Limoges La Reine Plaque.
Provenance: Bought in Europe.
Dimensions: 6.3″ in diameter
Condition: Near Mint
SALE PRICE NOW: $59