Sartor Resartus by Carlyle Caxton Edition.
PRESENTING an  EXTREMELY RARE  EDITION hardback copy of  The Caxton Edition of 'Sartor Resartus', The Life and Opinions of Herr Teufelsdrockh by Thomas Carlyle. Published by Belford, Clarke & Company, Chicago and New York circa 1880
This RARE book is in fair to good condition for it's age….. some very minor 'knicks' on the edges of the spine and cover, …..but otherwise very GOOD. The text is almost perfect….some minor foxing. The Tile page has become torn from the binding.
Green board jacket with gold lettering.
AS AN ADDED BONUS…..the Book comes with it's original retailer's Label belonging to 'Waxahachie Circulating Library' and numbered 46. No doubt of interest to residents of Waxahachie, Texas.
This book was part of the extensive private Dallas collection with connections to Waxahachie, TX.
YOU WILL NOT FIND THIS BOOK ANYWHERE ELSE!!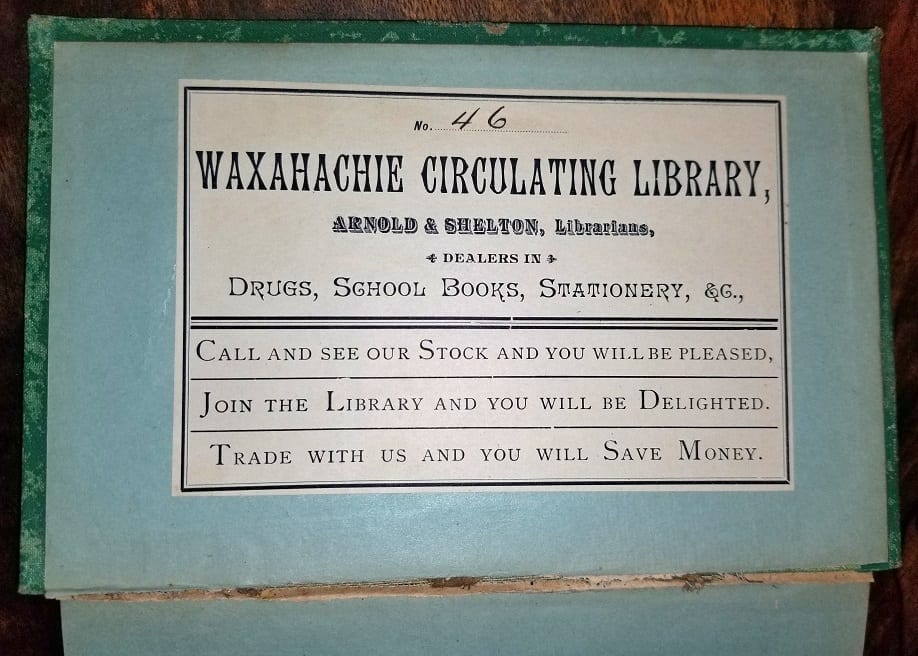 What makes these Books 

SPECIAL

is :-
(1) it is a VERY RARE Edition and
(2) has it's original 'Waxahachie Circulating Library' label
IF YOU COLLECT ANTIQUARIAN BOOKS 

….
IF YOU ARE FROM WAXAHACHIE, TEXAS …..
THEN THIS BOOK IS ESSENTIAL FOR YOUR COLLECTION!!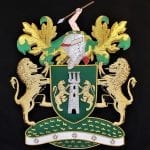 Sartor Resartus by Carlyle Caxton Edition.
Provenance: Part of a Private Dallas Collection.
Dimensions:  7.5″ x 5.25″
Condition: Good to fair ORIGINAL CONDITION.
Price: $20
Sartor Resartus by Carlyle Caxton Edition