PRESENTING A GORGEOUS piece of DALLAS History, namely, an Early 20C European Etched Crystal Jug with Sterling Silver Base by Arthur A Everts of Dallas.
Circa 1910-20.
Also known as a 'Pot Belly Pitcher'.
The Jug consists of a high-quality etched crystal Jug or Pitcher. The etching is in the form of grapes and laurel leaves. It is of a quality one would expect from makers like Baccarat or Moser.
The handle is a solid hand-blown crystal section connected to the body of the Jug at the base but unconnected at the top.
The base mount is marked "Sterling"…..for sterling silver. It still retains the original retailers label for "Arthur A. Everts & Co., Jewellers".
We are of the opinion that Arthur A. Everts imported the crystal pitcher and that it was they, who made the sterling silver mount, as, if the base had been made in Europe it would have silver hallmarks.
Arthur Everts was a very prominent Jeweler in downtown Dallas (1112-1116 Main St.) from the late 1800's through roughly the 70's/80's. It was co-founded by Arthur Everts and Edwin J Fry.
Everts was orphaned and raised by his uncle, who started a watch repair business in Dallas and taught Arthur the jewelry trade.
E J Fry was a prominent businessman from Marshall, Texas (1845 – 1927), a sixth generation member of a notable Virginia family founded by Joshua Fry, and founder/owner of several businesses, including but not limited to, the Marshall Compress Co., Marshall Cartwheel and Foundry, Co., Southland Life Ins., Arthur A. Everts, etc.
They ran with fellow merchants like Herbert Marcus (Neiman Marcus), Eli Sanger (Sanger Dept. Store), and Edward Titche (Titche's Dept. Store).
Arthur Everts Jewelers frequently provided the Texas State Fair with souvenir silver spoons depicting that year's fair, in addition to other silver memento items for groups making honors to an individual, etc.
for More About Arthur A. Everts check out the following Link: https://texashistory.unt.edu/ark:/67531/metapth41244/m1/339/
THIS IS YOUR CHANCE TO OWN A PIECE THAT IS UNIQUELY DALLAS …
a RARE SURVIVOR FROM EARLY DALLAS HISTORY !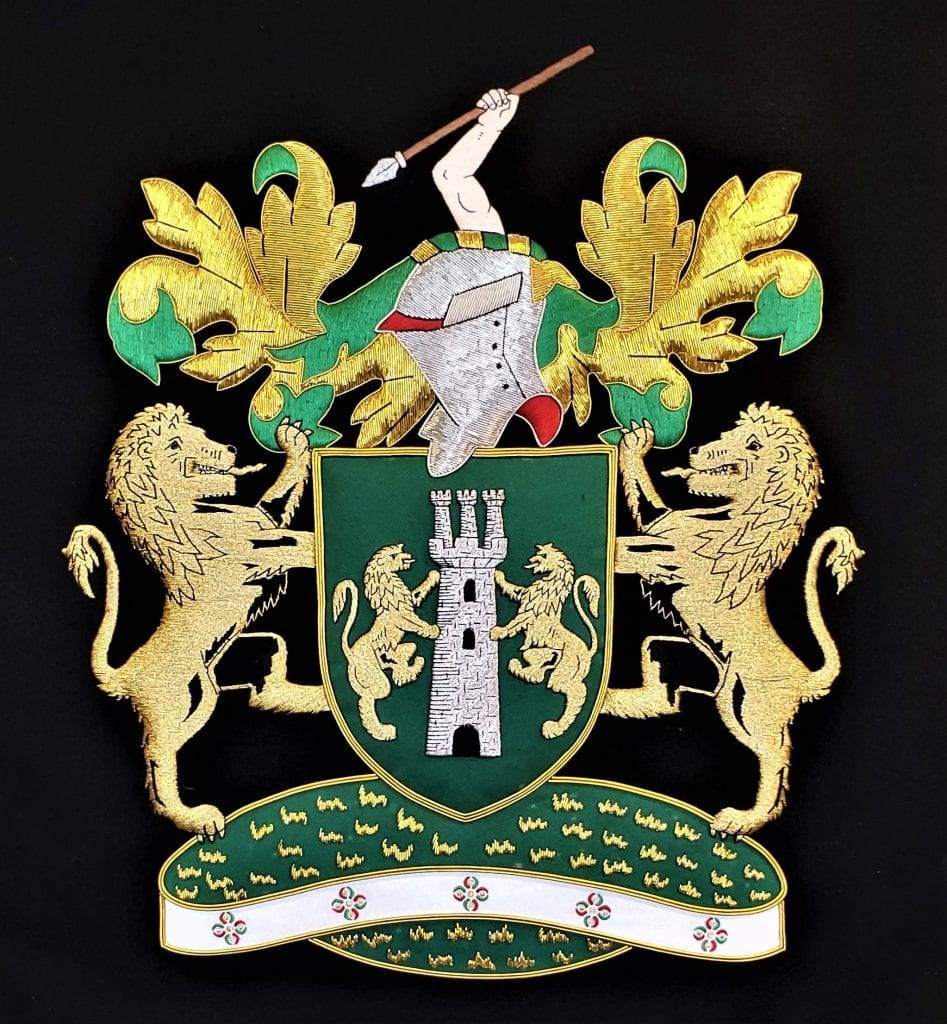 Early 20C European Etched Crystal Jug with Sterling Silver Base by Arthur A Everts of Dallas
Provenance: From a Dallas Private Estate – Mansion in Highland Park built in 1929.
Condition: Near Mint. Two very minor indents on the silver base.
Dimensions: 8″ Tall, 6.5″ in diameter
SALE PRICE NOW: $580