PRESENTING a LOVELY Irish Leitrim Crystal Footed Bowl.
Very nice piece of Irish Crystal.
Very rare and collectible Leitrim Crystal Footed Bowl. You simply will not find Leitrim Crystal this side of the pond!
Late 20th Century, circa 1990.
Heavy and thick cut crystal. Cross cut with floral elements. Starburst pattern on the base. Ribbed rim.
Has original Leitrim Crystal label and acid marked on the base.
IRISH CRYSTAL: Irish Crystal is WORLD RENOWNED as some of the finest and most collectable crystal on the Planet ! Many famous makers of Irish Crystal have existed over the years: Waterford, Galway, Cavan, Dublin, Tipperary, Donegal to name but a few !
Crystal that has definitively been made in Ireland is the most collectable of all.
All our crystal is 100% Irish made!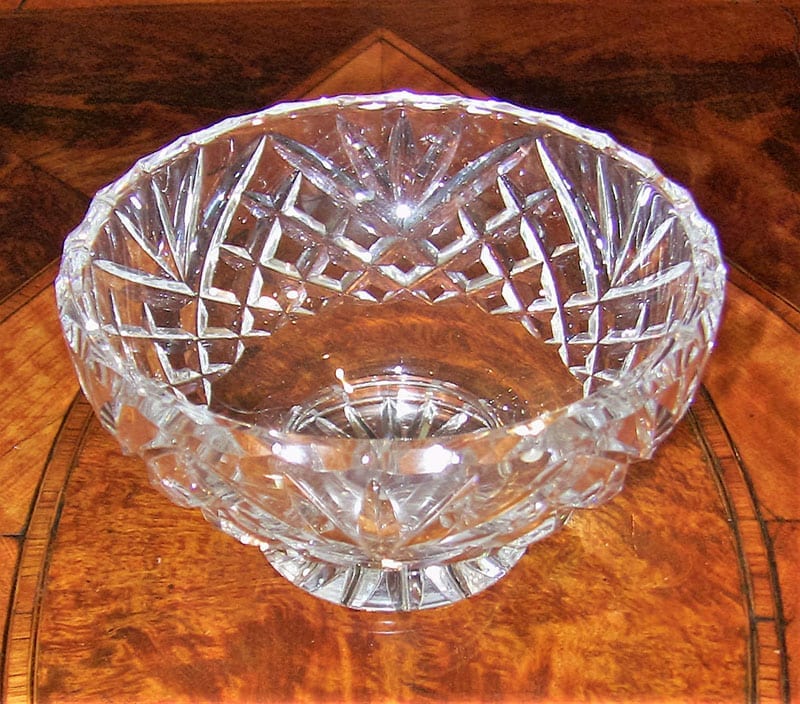 Leitrim Crystal was established in 1980's by a group of local business people from the Carrick-on-Shannon in County Leitrim, in the North West of Ireland.
Through the years many well known people have passed through the doors of Leitrim Crystal.
Leitrim Crystal has become highly sought after.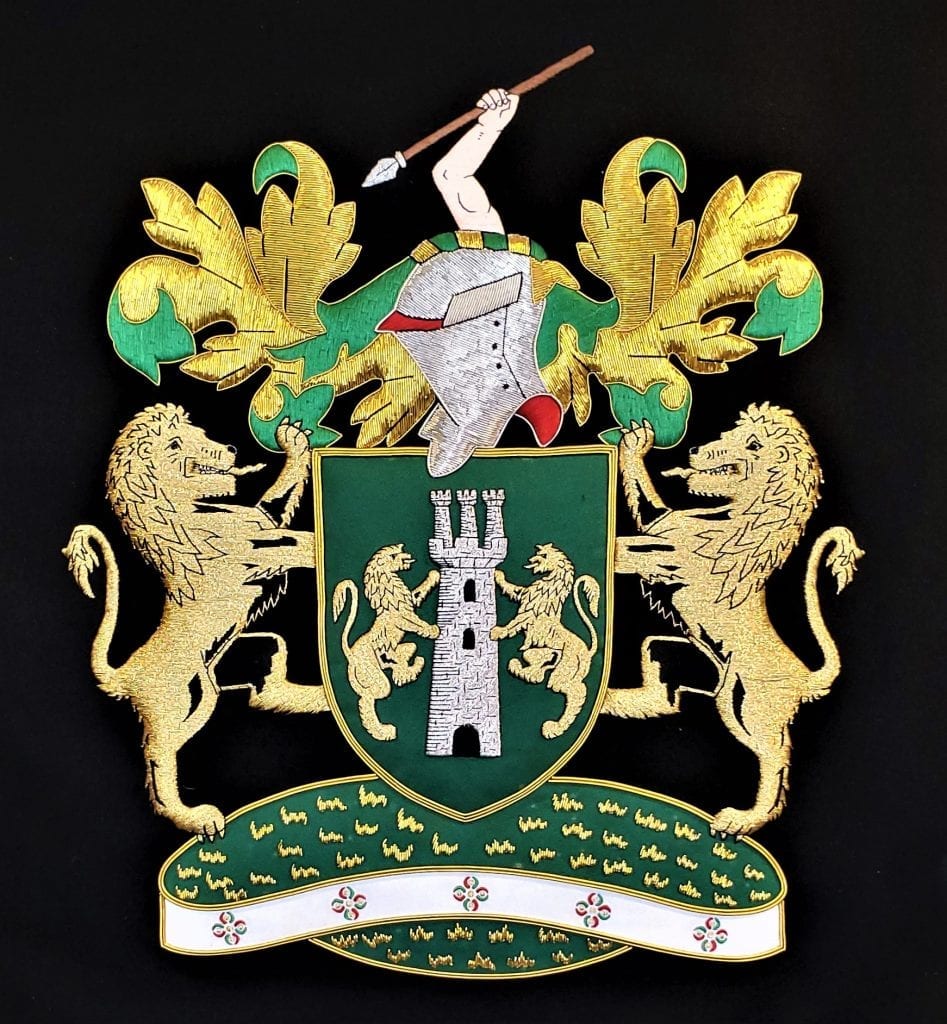 Irish Leitrim Crystal Footed Bowl.
Provenance: Bought at an Estate Sale in Ireland.
Dimensions: 5.5″ diameter and 3″ tall
Condition: Near Mint. No box.
SALE PRICE NOW: $100