PRESENTING A Lovely 19th Century Anglo-Indian solid silver perfume bottle case with profuse repousse work.
Not hallmarked because it was made in Colonial India, but solid silver and beautifully made.
Both the Base and the lid have blank cartouches' for personalized engraving. This is an advantage as you can have them engraved personally if you wish !!
An elegant Lady would place her perfume bottle inside !
From Circa 1880, The Time of the Raj !!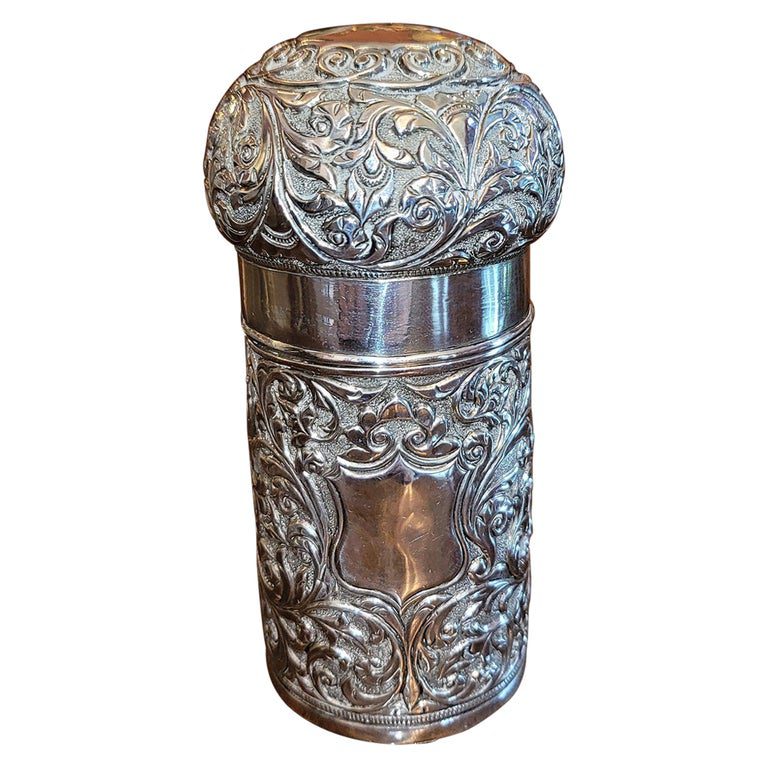 The British Raj (/rɑːdʒ/; from rāj, literally, "rule" in Hindi/Urdu) was the rule of the British Crown in the Indian subcontinent between 1858 and 1947. The rule is also called Crown rule in India, or Direct rule in India. The region under British control was commonly called India in contemporaneous usage, and included areas directly administered by the United Kingdom, which were collectively called British India, and those ruled by Indian rulers, but under British tutelage or paramountcy, and called the princely states. The resulting political union was also called the Indian Empire and after 1876 issued passports under that name. As India, it was a founding member of the League of Nations, a participating nation in the Summer Olympics in 1900, 1920, 1928, 1932, and 1936, and a founding member of the United Nations in San Francisco in 1945.
This system of governance was instituted on 28 June 1858, when, after the Indian Rebellion of 1857, the rule of the British East India Company was transferred to the Crown in the person of Queen Victoria (who, in 1876, was proclaimed Empress of India). It lasted until 1947, when the British Indian Empire was partitioned into two sovereign dominion states: the Union of India (later the Republic of India) and the Dominion of Pakistan (later the Islamic Republic of Pakistan, the eastern part of which, still later, became the People's Republic of Bangladesh). At the inception of the Raj in 1858, Lower Burma was already a part of British India; Upper Burma was added in 1886, and the resulting union, Burma, was administered as an autonomous province until 1937, when it became a separate British colony, gaining its own independence in 1948.
Link: https://en.wikipedia.org/wiki/British_Raj
These type of pieces were regarded as being of really good quality and the silversmith work was second to none ! But, because of the lack of hallmarking they were often under-appreciated!
Part of our large collection of Anglo-Indian pieces, which include furniture, boxes, campaign pieces, silver and brass works  !!
Additional Link: http://www.themagazineantiques.com/articles/indian-silver-for-the-raj/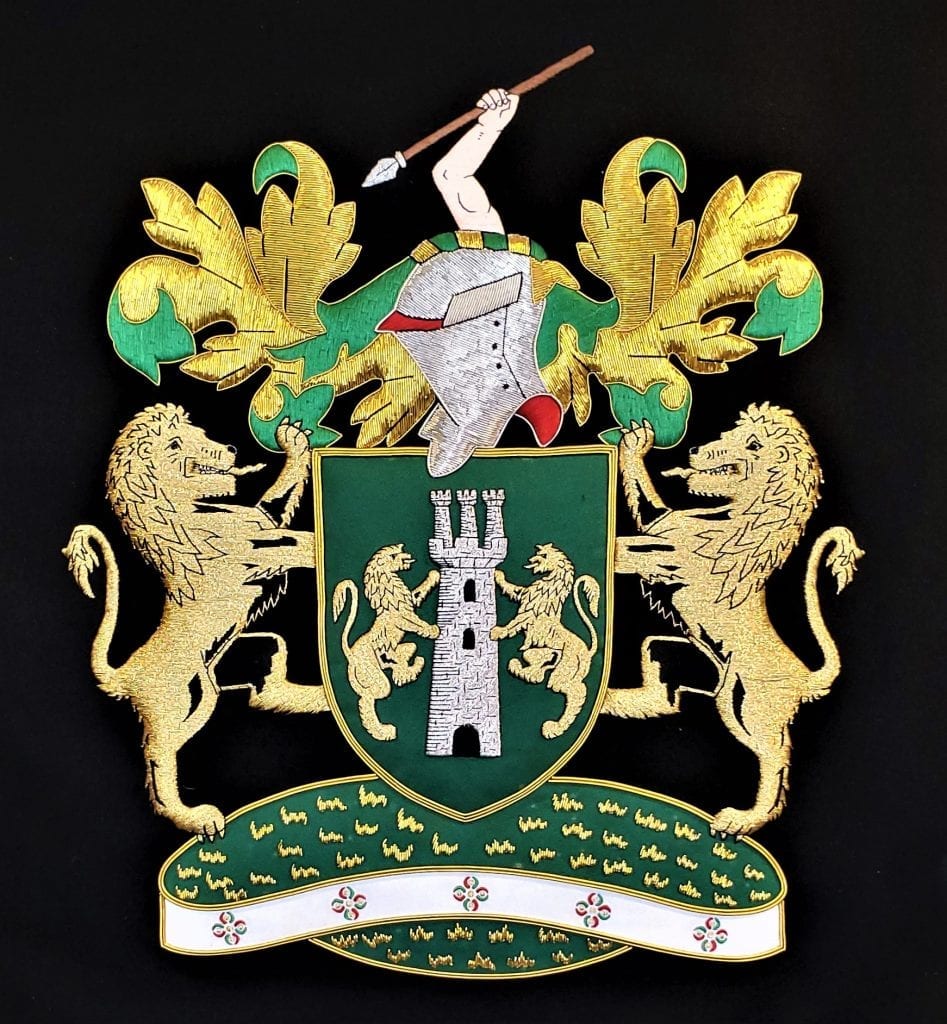 19C Anglo Indian Silver Perfume Bottle Case.
Provenance: Bought at Auction in UK.
Dimensions: 4.5″ High x 1.85″ Diameter
Condition: Very good original condition. One or two very minor indents. 
SALE PRICE NOW: $240