19C Anglo Indian Rosewood Caddy with Silver Mounts.
Really nice and unusual 19th Century Anglo-Indian Spice or Tea Caddy, from circa 1890.
Made of solid rosewood with solid silver mounts on base and lid.
The lid has 3 silver studs and a central silver large clasp which connect to a wooden finial underneath.
The lid is the banded with silver repousse work.
The lid fits snuggly into the base to make it air-tight, to keep the contents fresh.
The base is solid turned rosewood with silver repousse banding.
The chain in silver but later, but would be similar to the original.
I have never seen another Caddy like this
It could have held spices, tea or tobacco.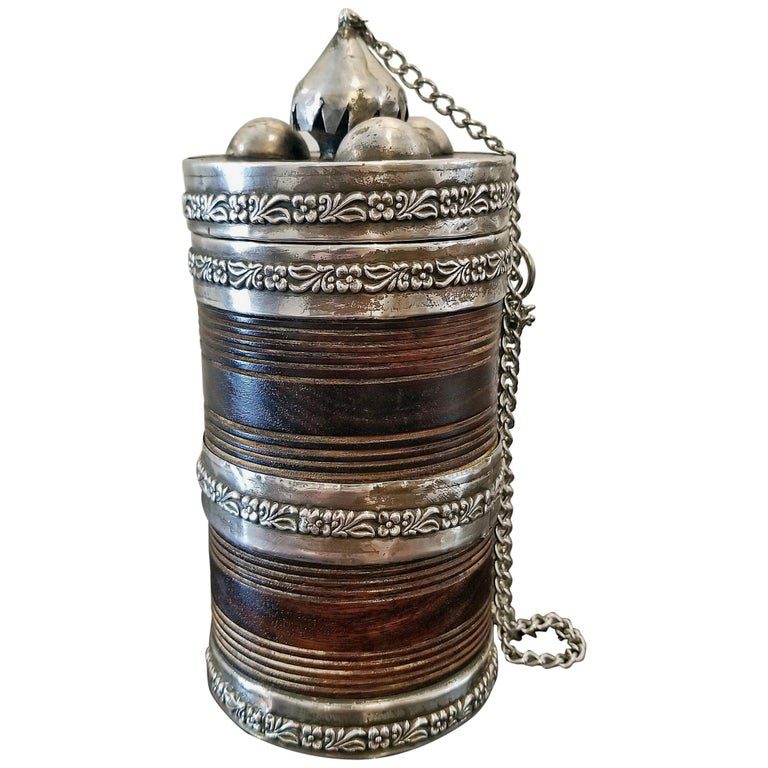 This is a VERY RARE Caddy and HIGHLY COLLECTIBLE!
19C Anglo Indian Rosewood Caddy with Silver Mounts.
"A tea caddy is a box, jar, canister, or other receptacle used to store tea.
The word is believed to be derived from catty, the Chinese pound, equal to about a pound and a third avoirdupois. The earliest examples that came to Europe were of Chinese porcelain, and approximated in shape to the ginger-jar. They had lids or stoppers likewise of china, and were most frequently blue and white. Until about 1800 they were called tea canisters rather than caddies.[1]
As the use of the jar waned and the box increased, the provision of different receptacles for green and black tea was abandoned, and the wooden caddy, with a lid and a lock, was made with two and often three divisions, the center portion being reserved for sugar. In the late 18th and early 19th century, caddies made from mahogany and rosewood were popular.
The larger varieties were known as tea chests. As tea grew cheaper there was less concern with the appearance of caddies, and as a result they fell out of use.
The use of "tea caddy" instead of "biscuit tin" fell out of use in the early 1900s."
Link: https://en.wikipedia.org/wiki/Tea_caddy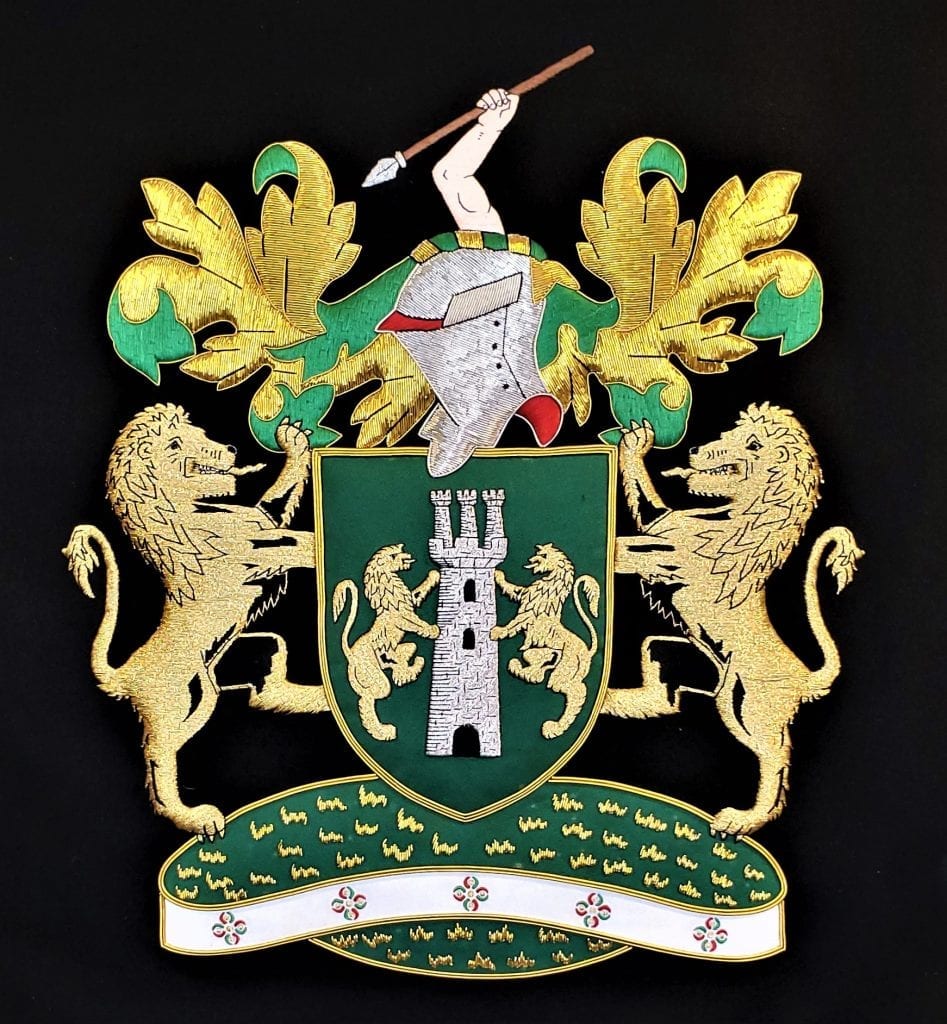 19C Anglo Indian Rosewood Caddy with Silver Mounts.
Provenance: Part of our Extensive Anglo-Indian Collection.
Dimensions: 6.5″ High with 3″ diameter
Condition: The Caddy is in very good original condition. All original. The Chain is a later replacement.
SALE PRICE NOW: $650.