PRESENTING A LOVELY Set of 5 Masons Ironstone Mandalay Pieces.
Early 20th Century, circa 1920. Made in England.
The Set consists of:-
Pretty Early 20th Century 2 handled Scent Urn or Pot Pourri Jar with domed lid or cover. Fully marked.
A good sized Creamer. Fully Marked.
A pair of matching Square Bon Bon Dishes. Fully marked.
A Candlestick. Fully marked.
Hand-painted with Floral design with cobalt blue, deep oranges, green, yellow and magentas with gilded edgings.
The Lid of the Pot Pourri Jar has a gilded Foo Dog as a finial top and also has perforations to allow scent escape.
All in excellent condition, save one professional repair to the rim of the candlestick.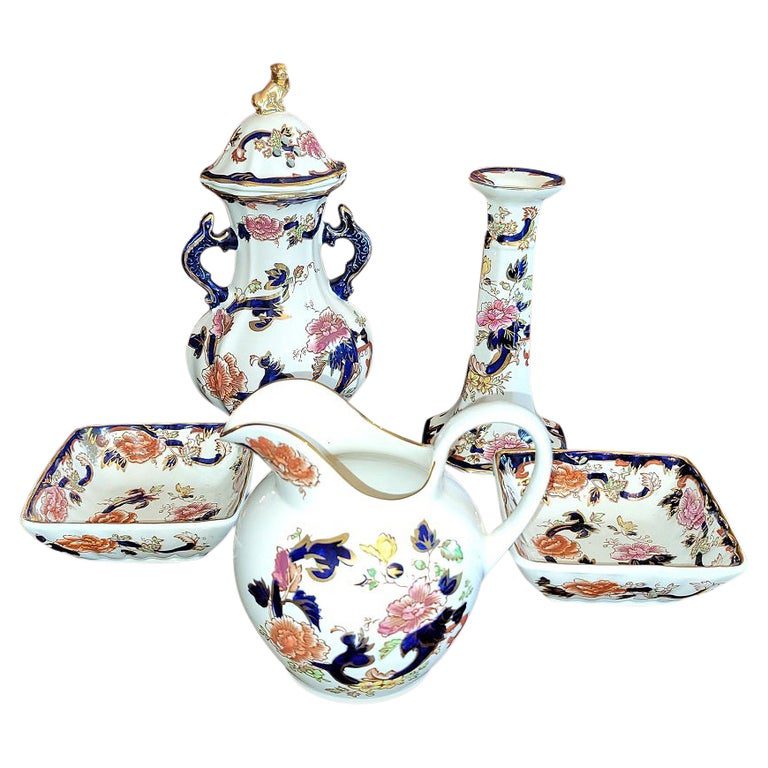 Mason's Ironstone was made by the English pottery of Charles J. Mason after 1813. Mason, of Lane Delph, was given a patent for this improved earthenware. Some experts believe the name ironstone came from the slag, but others think it came from the fact that the ware was as hard as iron. It was usually called Mason's Patent Ironstone China. It resisted chipping and breaking so it became popular for dinnerwares and other table service dishes. Vases and other decorative pieces were also made. The ironstone was decorated with orange, blue, gold, and other colors, often in Japanese inspired designs. Mason's had financial difficulties, but the molds and the name Mason were used by many owners through the years, including Francis Morley, Taylor Ashworth, George L. Ashworth, and John Shaw. Mason's joined the Wedgwood group in 1973 and the name is still found on dinnerwares.
Link: https://www.kovels.com/price-guide/mason-s-ironstone.html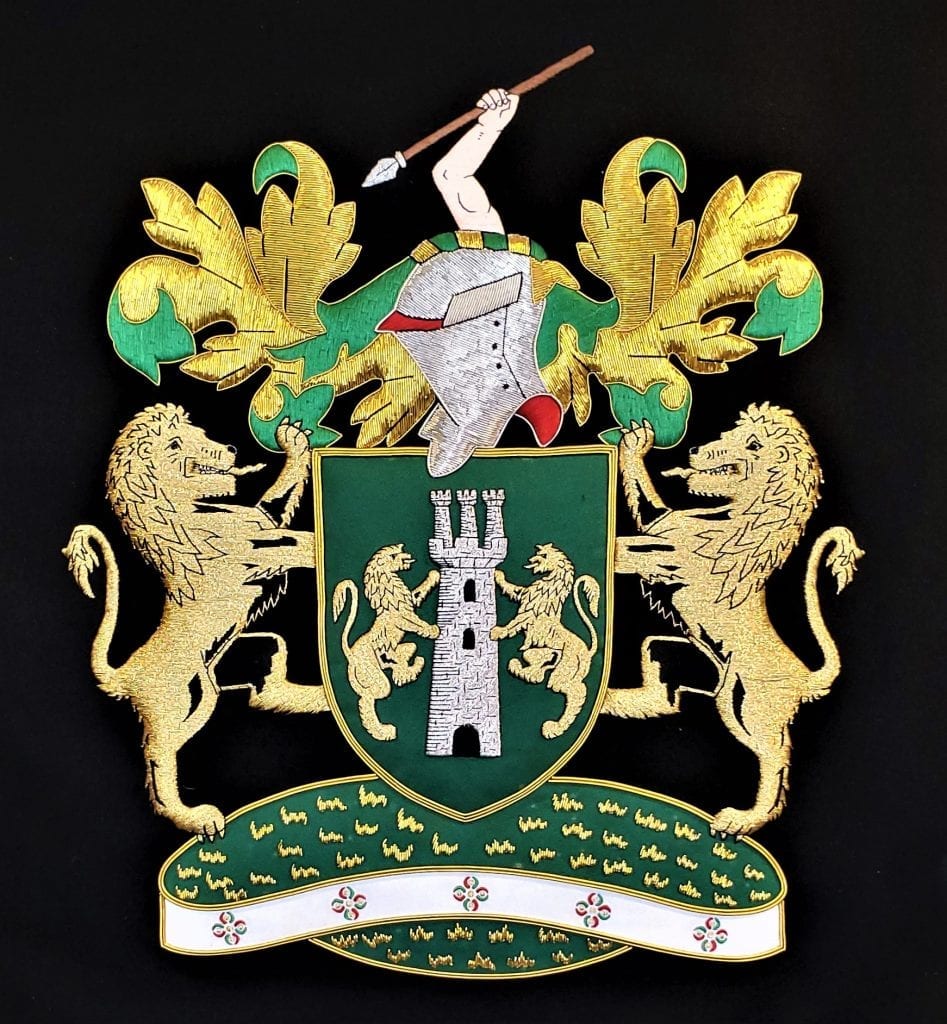 Set of 5 Masons Ironstone Mandalay Pieces
Provenance: Bought at an Estate Sale in Ireland.
Dimensions: Pot Pourri Jar: 9″ High (with Lid), 6.25″ High (without Lid) and 4.75″ Wide and 3″ deep
Bon Bon Dishes: Each is 4.25″ x 4.25″
Candlestick: 6.5″ High and 3.5″ diameter on base
Creamer: 5″ High x 5 " wide
Condition: All pieces are excellent condition, save a small professional repair to the rim of the candlestick.
PRICE NOW: $430 (Set of 5)