PRESENTING A FABULOUS Pair of Phyllis Morris Faux Bamboo Gold Side Tables.
These side tables, although unsigned or marked, have been attributed to the famous American Mid Century Designer, Phyllis Morris.
Made circa 1960 – 70.
The bases are made of gilted metal to replicate bamboo. The tables each sit on 4 legs that slightly curved outwards at the feet.
The top section has cross supports again replicating bamboo.
Each table has it's original half inch thick plate glass square top.
The tables are in great condition. Some very minor loss or gilt to the legs through age and one of the glass tops has a 'bubble' imperfection in the glass edge which has been there from it's origin.
TO FIND ONE OF THESE IS RARE ..
BUT TO FIND A MATCHING PAIR .. NEAR IMPOSSIBLE!!!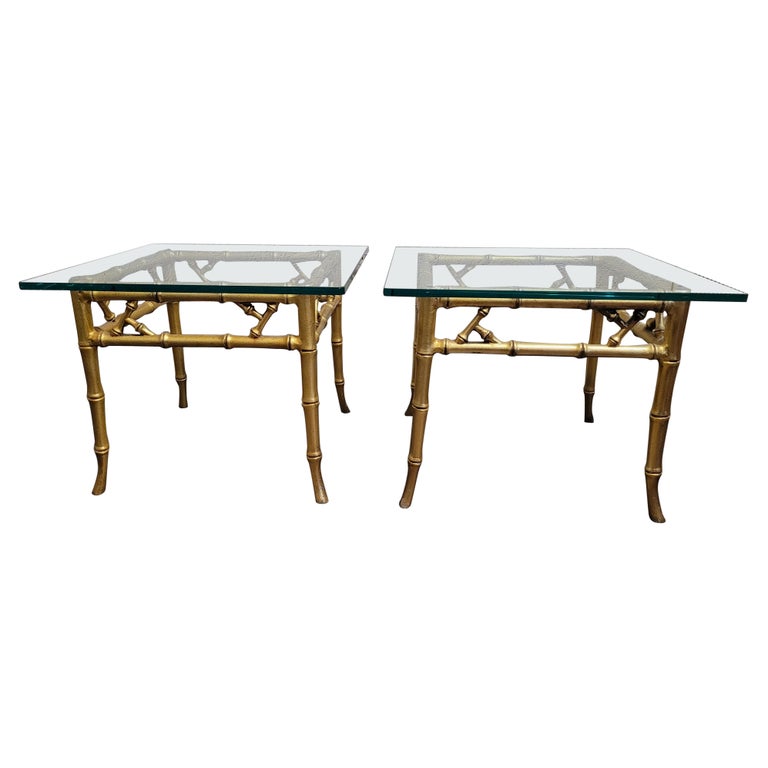 Phyllis Morris (born October 19, 1925 in Chicago, Illinois; died September 5, 1988 in Los Angeles, California) was an American furniture designer known for her colorful persona, her outspokenness on decorating and her distinctive furniture and interior designs, especially her large and highly decorative beds. She was often referred to by the media as the "designer to the stars." By the time of her death, Morris had left a mark in the world of interior design in each of the four decades since the founding of her company Phyllis Morris Originals in 1953.
While a teenager, Morris' family moved from Chicago to Los Angeles where she pursued art classes at UCLA as well as a brief stint in acting. In 1953 Morris created a lamp whose design was based on one of her primitive figure clay sculptures. The lamp was manufactured by W.J. Sloan's, a Los Angeles department store and became so successful that Morris decided to pursue self-manufacturing of the second lamp design—a poodle lamp modeled after her own pink-dyed poodle Pamela—and set up a factory in nearby Burbank. Three years later in 1956 Morris married Nathan Goller, a prominent Beverly Hills attorney, and together they had two children, James and Jamie.
The poodle lamp propelled Morris into the limelight and it wasn't long before she became a local celebrity. Often wearing a full-length mink coat and pink pedal pusher slacks, she would drive throughout Los Angeles in a pink Cadillac convertible with its top down and the front and back seats filled with pink poodle lamps and real pink-dyed poodles in the front seat. Not only did the residents of L.A. take note of Morris and her colorful marketing technique, but famed newspaper columnist Walter Winchell eventually wrote "Who's the wise guy that said 'beauty and business don't mix?' Meet striking blonde Phyllis Morris. She's been setting this nation's furniture styling for ten years."
Shortly before her untimely passing, Morris was named Woman of the Year in 1988 by City of Hope hospital in Southern California. Morris also received a commendation in November 1988 from Los Angeles mayor Tom Bradley recognizing her achievements as "an outstanding woman in America."
Because of their dramatic design and presence, many Phyllis Morris pieces have been featured in both films and television shows ranging from Dynasty in the 1980s to Oceans 12 in 2004 as well as music videos in 2007 and 2008 by Mariah Carey and P. Diddy to name a few.
In 2005, the Phyllis Morris Originals showroom moved from its 8772 Beverly Boulevard location to 655 N. Robertson Boulevard in West Hollywood, approximately three blocks to the northwest. The company has been headed by Morris' daughter Jamie Adler who runs the business along with her husband John Adler and her father Nathan Goller. With the move to Robertson Boulevard, the company added two divisions: Circa Furniture which offers a contemporary collection of furniture; and 655 Home, a luxury home accessories boutique created by Adler as well. Although the Phyllis Morris Originals showroom in West Hollywood is closed, the company does maintain a tribute website showcasing the history and achievements of Ms. Phyllis Morris, a most remarkable lady indeed.
Link: https://en.wikipedia.org/wiki/Phyllis_Morris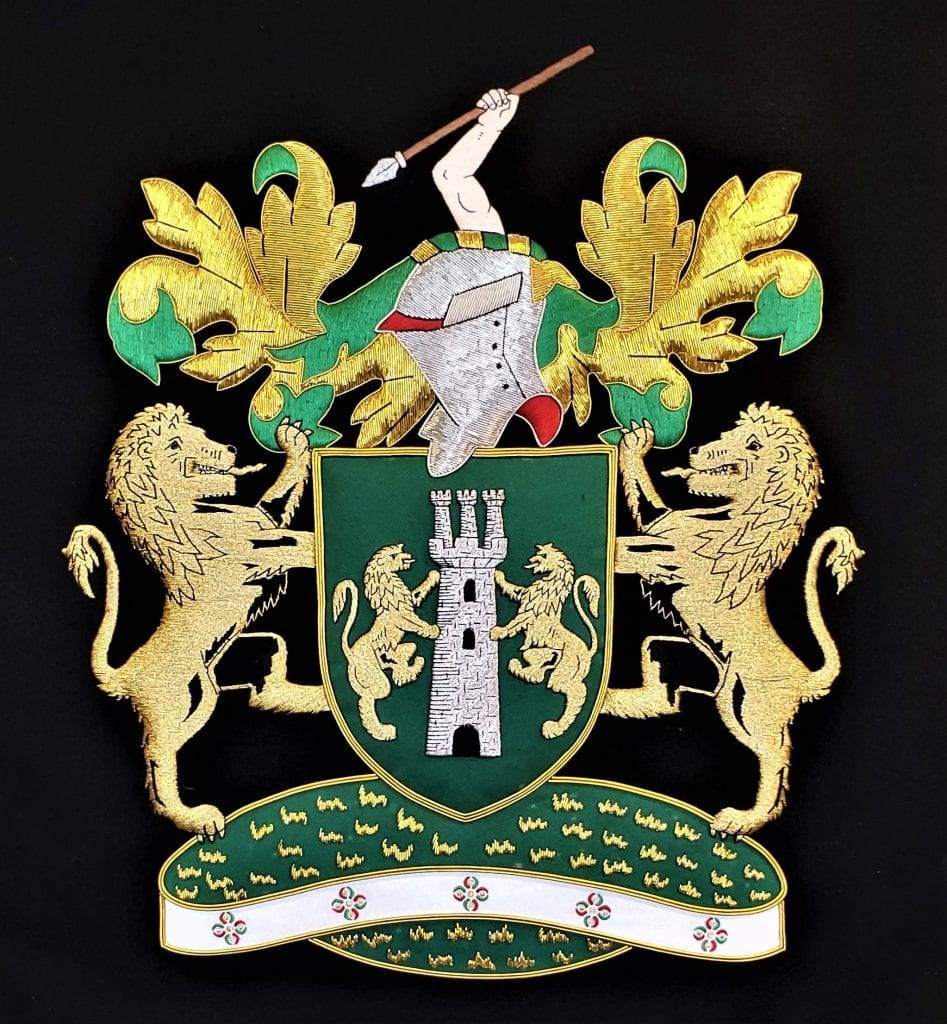 Pair of Phyllis Morris Faux Bamboo Gold Side Tables.
Provenance: From a Wealthy Dallas Estate.
Condition: Very Good (see full listing)
Dimensions: With the Glass Tops: 15.5″ Tall, 20″ Wide and 20″ Deep
The bases are 14.75x17x17
PRICE NOW: $3,600 (PAIR)