Oil on Canvas of The Roscommon Dragoon after Sir William Orpen.
"The Roscommon Dragoon" after Sir William Orpen……oil on canvas…..circa 1918.
Sir William Orpen was one of the premiere British and Irish Artists of the Early and Mid 20th Century and is regarded as a British Master.
Link: https://en.wikipedia.org/wiki/William_Orpen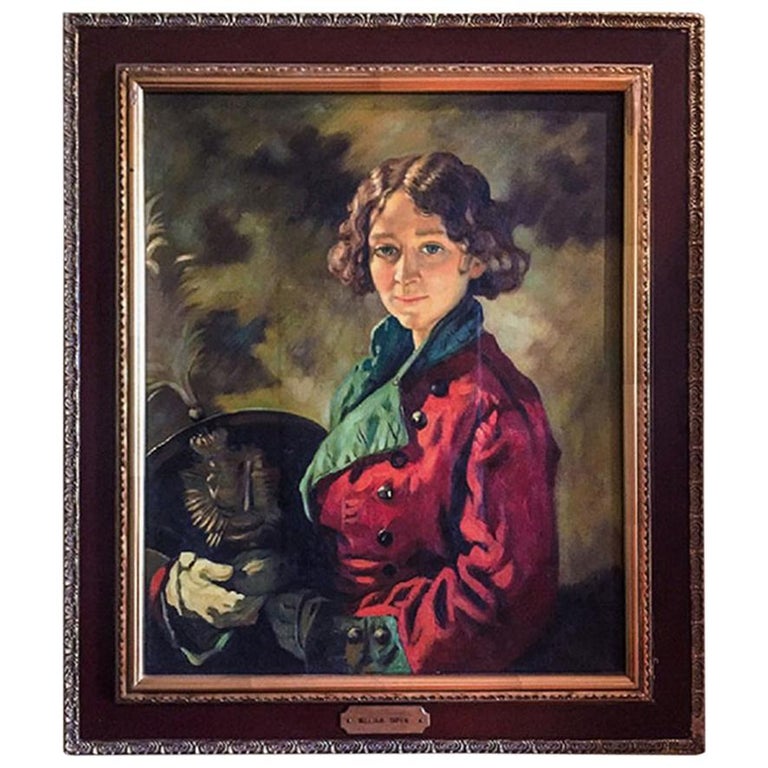 This is one of Orpen's most popular and sought after paintings and subjects – It depicts Mrs. Vera Hone in a Red Dragoon uniform…..the painting became known as the Roscommon Dragoon (After the County in Ireland called Roscommon where Orpen spent some considerable time). Vera Hone (nee Brewster) was Orpen's all time favourite model. She was an American beauty and moved to the UK where she and her husband lived next door to the Orpen's for about a year. Orpen was a little besotted with Vera, as were many other artists, referring to her as the "Lovely Vera". She modelled for so many paintings that Orpen began to use a numbering system rather than keep on inventing titles for his pictures of her.
Probably a Gallery copy…….back of painting has stickers confirming that it was exhibited at the Ballyrickard Irish Art Gallery in Ireland.
Orpen's original works are exhibited in all major Galleries and have sold for Hundreds of Thousands of Dollars.
One recently unearthed original painting by Orpen *The Refugee" was valued by the British Antiques Roadshow at circa $500,000 (250,000 GB Pounds).
Signed on back (not authenticated).
If this was an original it would be worth a fortune……but as we cannot authenticate it…..we are selling it as 'After" Sir William Orpen.
If it is indeed a Studio or Gallery copy then it is an exceptional one !!!
Limited edition prints of the original sell for thousands of dollars.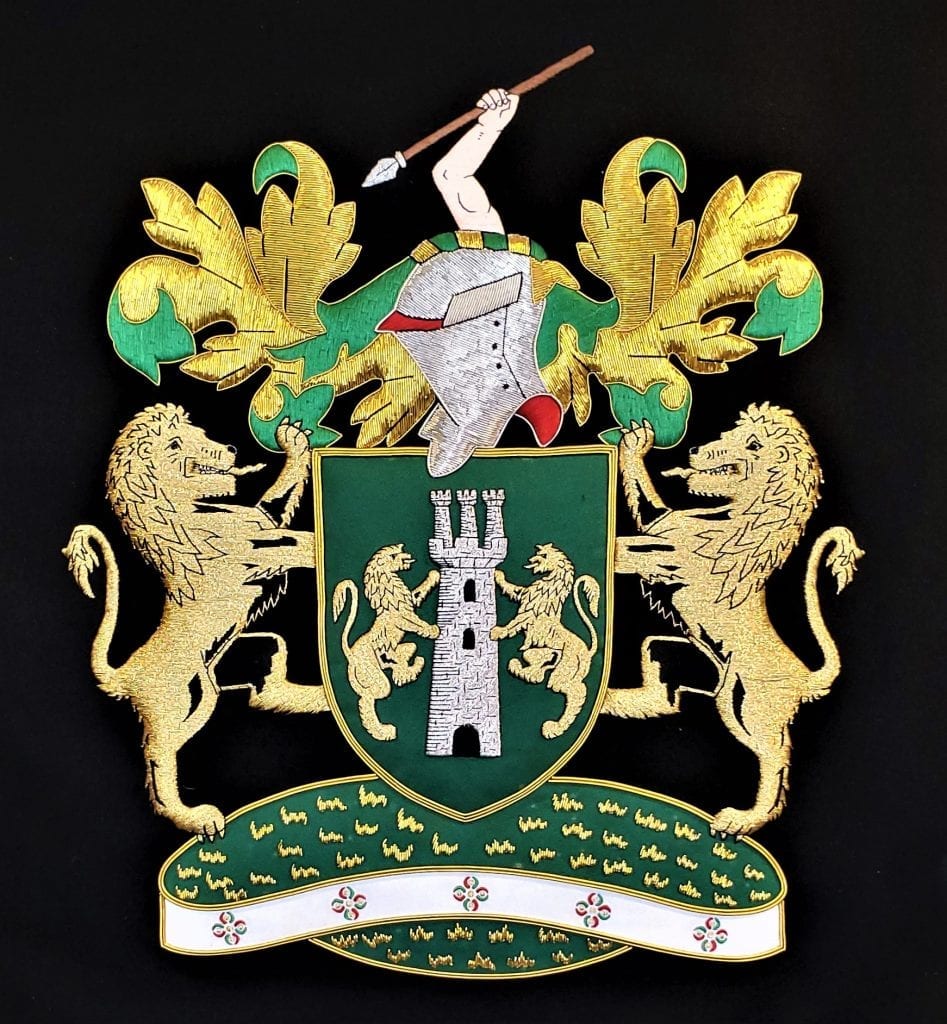 Oil on Canvas of The Roscommon Dragoon after Sir William Orpen.
Provenance: Bought at Auction in Ireland. Previously on display at Ballyrickard Irish Art Gallery.
Dimensions: Portrait is 23.5″ x 19.5″…… including the frame it is 30.5″ x 26.5″
Condition: In original frame. Mint.
PRICE NOW: $2,000