PRESENTING a BEAUTIFUL Oil on Canvas of Lady Evelyn Herbert After Sir William Orpen.
Most likely, a really good 'gallery' copy of Orpen's portrait of Lady Evelyn Herbert.
Portrait of Lady Evelyn Herbert after Sir William Orpen (1871-1931). Oil on canvas.
The sitter was the daughter of Lord Carnarvon who discovered Tutankhamen's tomb and she was one of the first to enter the tomb in 1922. She was the first woman to do so. Very topical, trough the mini-series on Tutankhamen on PBS at present!
Link: https://en.wikipedia.org/wiki/Tutankhamun_(miniseries)
She was regarded as a beauty in her day and Orpen first did a portrait of her on commission in 1915, but this portrait is later, probably circa 1923, roughly around the time of the discovery of King Tut's Tomb.
This painting was exhibited in the same Gallery as the Roscommon Dragoon by Orpen, also in this category, namely the Ballyrickart Gallery of Irish Art in Ireland (labelled on rear).
Label with 'Bio' of Orpen also on the rear.
Oil on Canvas with signature on back (not authenticated).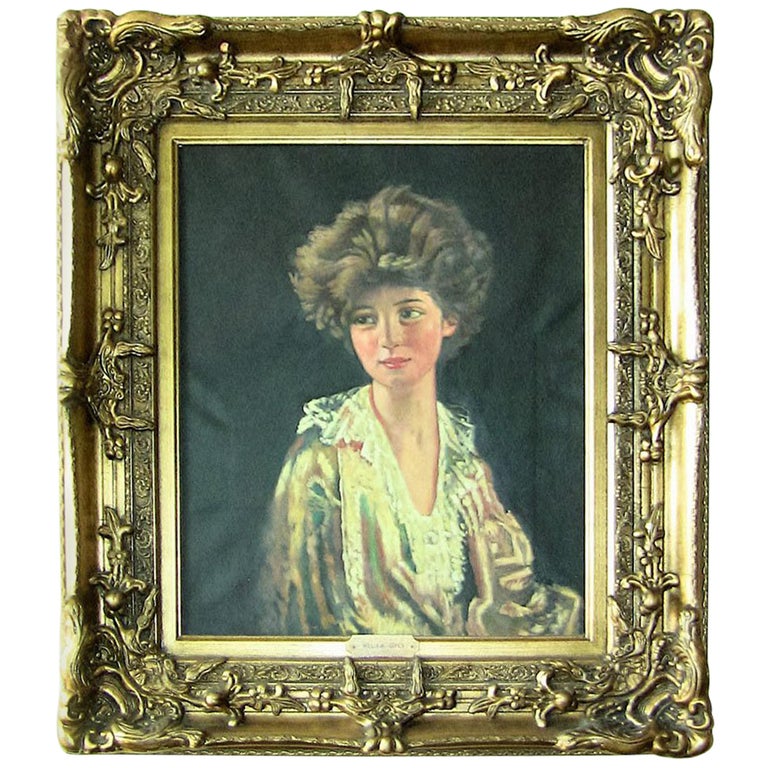 Details of painter on the back with Certificate of Authenticity from the 'National Fine Arts Title Registry' which we do not feel confident supporting as genuine.
Beautifully framed in elaborate giltwood frame.
Label on front of frame 'William Orpen'.
Repair to top left of frame.
Being sold as 'after' Sir William Orpen, oil on canvas of original painting from circa 1923.
We are of the opinion, however, that is was probably made in the 1980's.
Sir William Orpen was one of the premiere British and Irish Artists of the Early and Mid 20th Century and is regarded as a British Master.
Major Sir William Newenham Montague Orpen, KBE, RA, RHA (27 November 1878 – 29 September 1931) was an Irish artist who worked mainly in London. William Orpen was a fine draughtsman and a popular, commercially successful, painter of portraits for the well-to-do in Edwardian society. During World War I, he was the most prolific of the official artists sent by Britain to the Western Front. There he produced drawings and paintings of privates, dead soldiers and German prisoners of war along with portraits of generals and politicians. Most of these works, 138 in all, he donated to the British government and they are now in the collection of the Imperial War Museum. His connections to the senior ranks of the British Army allowed him to stay in France longer than any of the other official artists and although he was made a Knight Commander of the Order of the British Empire, KBE, in the 1918 King's birthday honours list and elected a member of the Royal Academy of Arts, his determination to serve as a war artist cost him both his health and social standing.[1] After his early death a number of critics, and other artists, were loudly dismissive of his work and for many years his paintings were rarely exhibited, a situation that only began to change in the 1980s.
Link: https://en.wikipedia.org/wiki/William_Orpen
Again, if this is a gallery copy then it is a super copy !
Paper prints of this painting are highly sought after.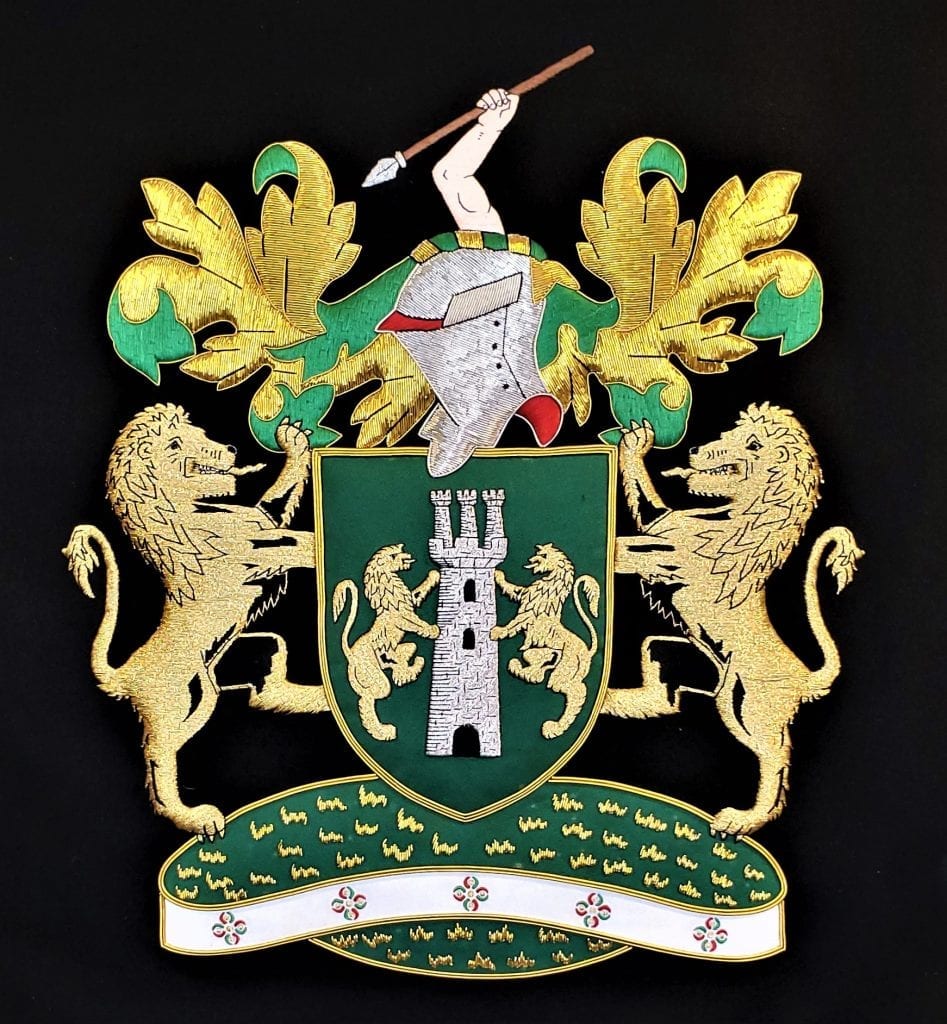 Oil on Canvas of Lady Evelyn Herbert After Sir William Orpen.
Provenance: Bought at an Art Auction in Ireland.
Dimensions: Frame: 35.25 x 31.25″ Canvas: 24″ x 20″
Condition: Repair to left hand top of frame, otherwise very good. Some loosening of the canvas, which probably would benefit from re-stretching. 
SALE PRICE NOW: $1,600.