18C Irish George II Mahogany Pembroke Table.
GORGEOUS SIMPLICITY in this 18th Century, George II Period, circa 1760, mahogany pembroke table.
Solid flame mahogany in its construction with fold down side leafs. A central drawer with satinwood stringing and a false drawer on other side.
Satinwood stringing to edges of table top.
Lovely tapering legs ending with original brass castors.
This piece was most likely a provincial Irish piece, it is not overly inlaid, it is simple BUT beautiful in its simplicity !!
It has a lovely brown patina consistent with its age ….. it is QUITE RARE !!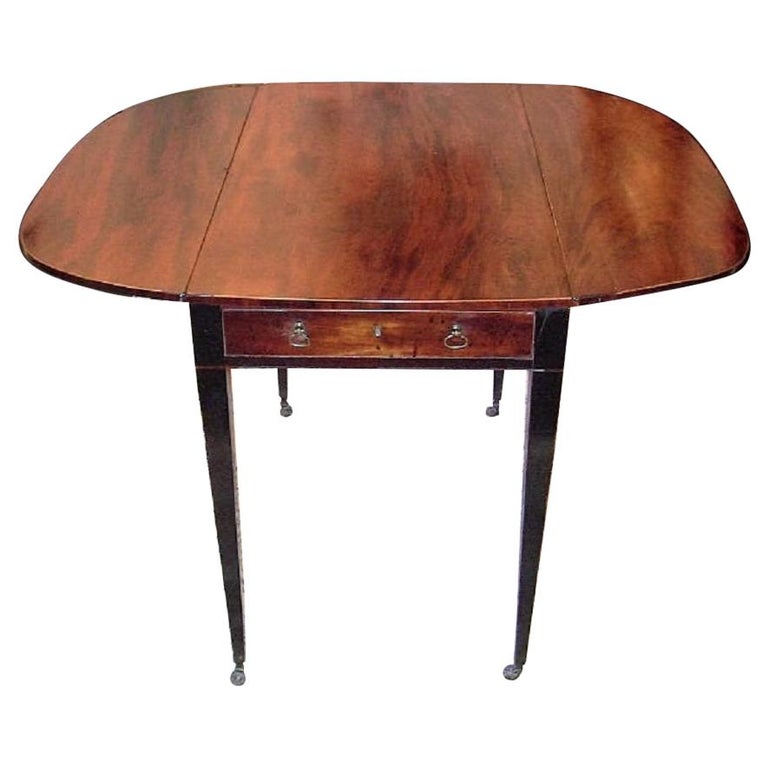 18C Irish George II Mahogany Pembroke Table.
Pembroke table, light, drop-leaf table designed for occasional use, probably deriving its name from Henry Herbert, 9th Earl of Pembroke (1693–1751), a noted connoisseur and amateur architect. The table has two drawers and flaps on either side that can be raised by brackets on hinges (known as "elbows") to increase its size. Usually provided with casters (it was often used for bedside meals), the legs of the common English versions, as illustrated by Thomas Sheraton and others, are supported or reinforced by X-shaped stretchers.
In the United States a distinctive type of support, shaped like a lyre, became popular toward the end of the century. It is also known as a flap and elbow table.
Link: http://www.britannica.com/topic/Pembroke-table
PROVINCIAL FURNITURE: 'Provincial" furniture is the term used to describe pieces of furniture that were made in the more rural and rustic parts of the Country involved. Generally speaking, provincial pieces tend to be made from easily accessible local woods such as oak, ash and maple. Designs tended to be simpler in form than pieces made in the major cities. The major cities had greater access to more exotic imported woods and designs tended to be more more intricate and inspired by the prevailing global trends.Wealth also had a large part to play in most provincial pieces. Clearly, the wealthy people of the 17th, 18th and 19th Centuries wanted ONLY THE BEST AVAILABLE………….and would buy their furniture from high-end city retailers or manufacturers and often had then specifically made for them on commission. Ordinary folk could not afford this but would instead rely upon local cabinet makers for their furniture needs.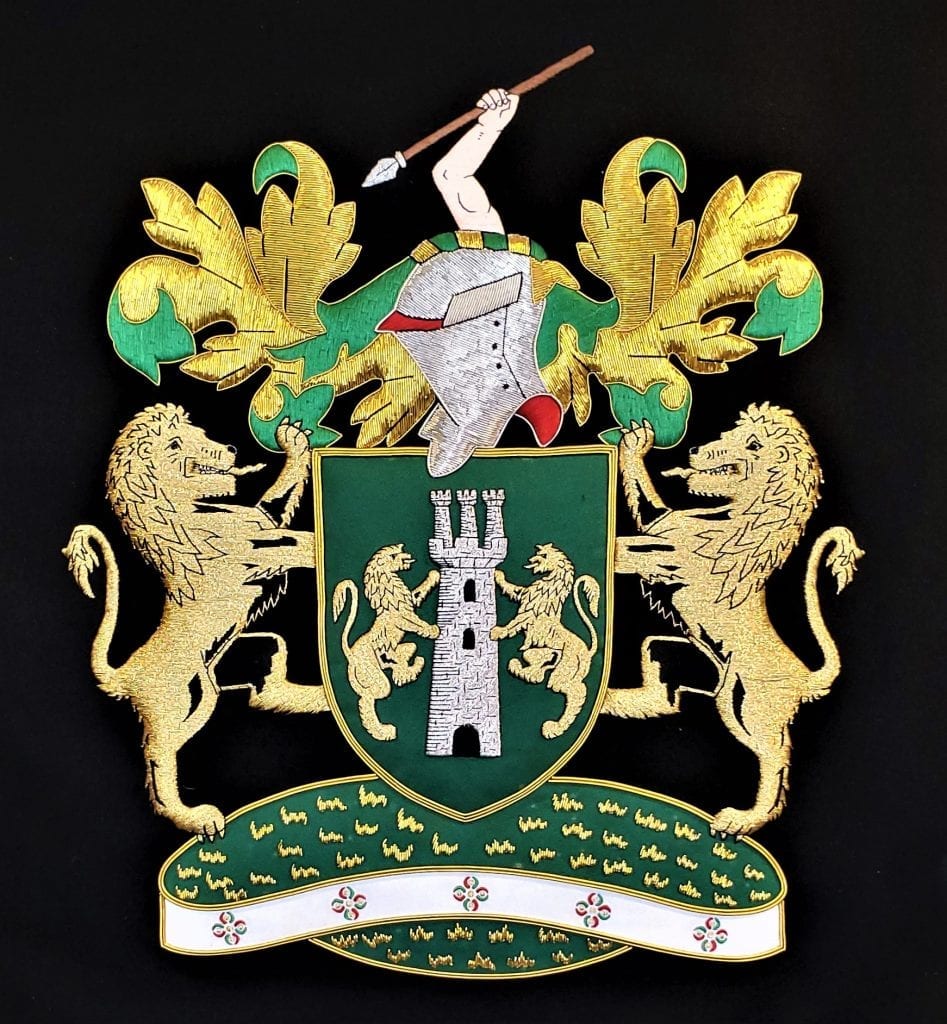 18C Irish George II Mahogany Pembroke Table.
Provenance: Bought at Auction in Ireland.
Dimensions: 28.25″ High, 34″ Long,  20.5″ Wide with leafs down, 43″ with leafs extended
Condition: Some warping to the leafs. Otherwise in original condition for it's age. The 2 knobs on false end are later replacements but of the correct style.
SALE PRICE NOW: $2,450