Murano Art Glass Gondola…………………GORGEOUS little piece of Murano Art Glass …….. in the shape of a Venetian Gondola !!
Murano……the home of Murano Glass…..is an island off the cost of Venice…..famous for its Gondols'a !
Beautiful clear glass with hints of blue and green.
In perfect condition !!
Mid-20th Century.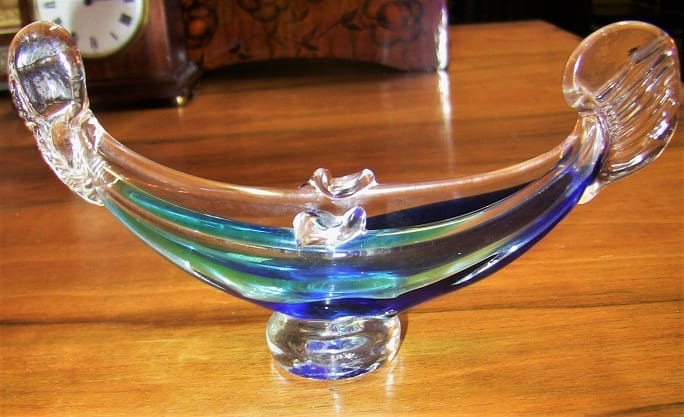 MURANO GLASS: "Murano glass is glass made on the Venetian island of Murano, which has specialized in fancy glasswares for centuries. Murano's glassmakers led Europe for centuries, developing or refining many technologies including crystalline glass, enamelled glass (smalto), glass with threads of gold (aventurine), multicolored glass (millefiori), milk glass (lattimo), and imitation gemstones made of glass. Today, the artisans of Murano are still employing these centuries-old techniques, crafting everything from contemporary art glass and glass figurines to Murano glass chandeliers and wine stoppers, as well as tourist souvenirs.
Today, Murano is home to a vast number of factories and a few individual artists' studios making all manner of glass objects from mass marketed stemware to original sculpture. The Museo del Vetro (Glass Museum) in the Palazzo Giustinian houses displays on the history of glassmaking as well as glass samples ranging from Egyptian times through the present day."
Link: https://en.wikipedia.org/wiki/Murano_glass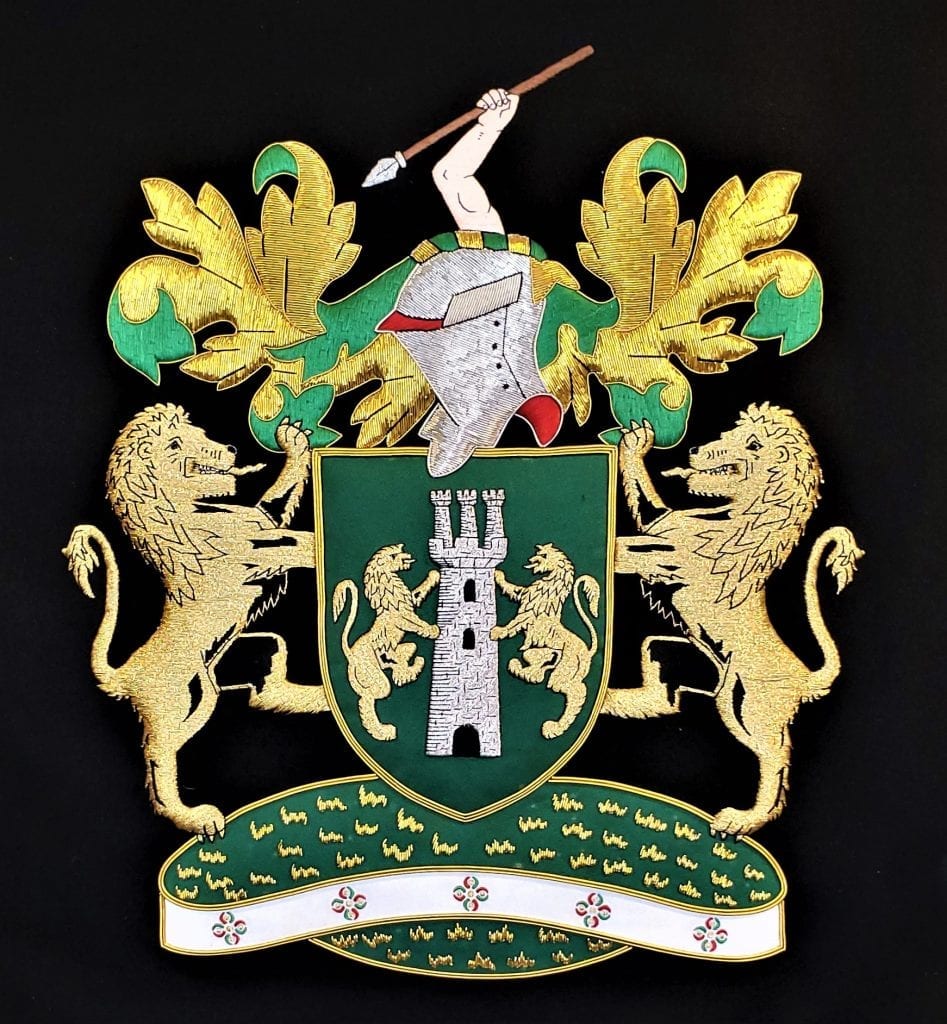 Murano Art Glass Gondola.
Provenance: Bought in Europe.
Dimensions: 7.5″wide, 4.3″ tall and 2.3″ deep
Condition: Mint.
Price Now: $40