PRESENTING a FANTASTIC Lladro Retired Pair of Mandarin Vases.
Circa 1973 and made in Spain by the exceptional maker, Lladro.
SIMPLY STUNNING, VERY RARE AND EXCEPTIONAL pair of Lladro vases.
THESE VASES ARE AS RARE AS 'HEN'S TEETH'!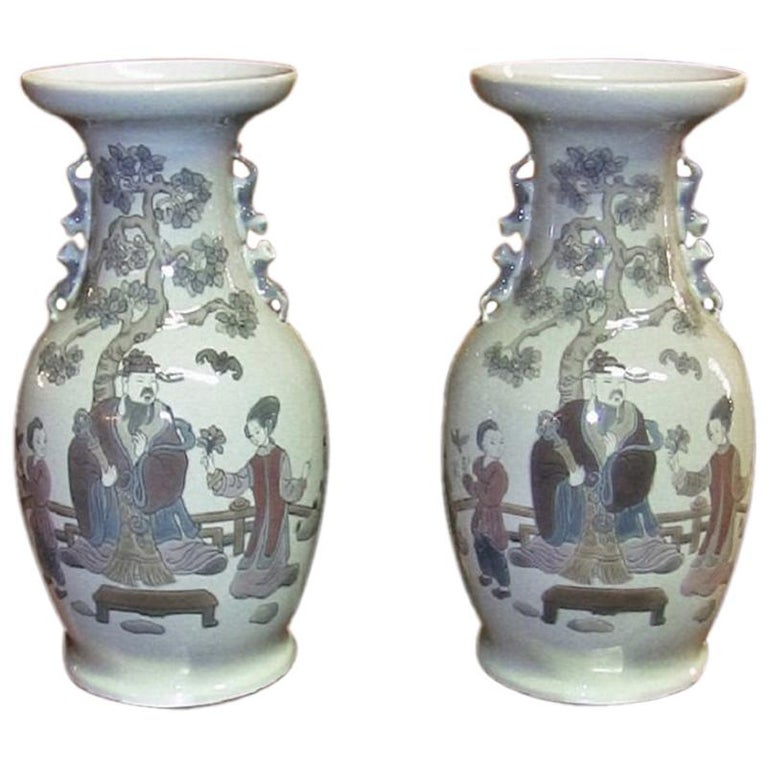 We 'dare you to try and find ONE of them online, let alone a PAIR !!
Lladro is a 'fine hard paste porcelain made in Valencia, Spain and the production method is a highly prized secret…..not unlike Col. Saunder's Recipe!!
Lladro is WORLD FAMOUS for producing some of the finest and most collectible porcelain currently being made anywhere in the World.
Collectors of Lladro are counted in their Millions!
These two vases were produced and sold individually and were titled "Mandarin Vase".
They were sculpted by Julio Fernandez and were in limited production from 1973 to 1981.
In 1981 they were 'retired' and production stopped.. You CANNOT BUY THESE ANYMORE!
Based on their RARITY we think only a small number were actually produced as they simply NEVER APPEAR ON THE MARKET!
CHECK OUT OUR VIDEO HERE: Link: https://www.youtube.com/watch?v=qon5MxDEM3U&feature=emb_logo
"Mandarin Vase' started production by Lladro in 1973 and are renowned as their finest vases ever produced. They are most impressive and statement pieces.
Each of these 'Mandarin Vases" is marked: One is  No. 4, meaning it was the 4th piece EVER produced and the other is No. 11, meaning it was the 11th piece ever produced. 
That makes this pair two of the very early one's produced and they were sculpted, decorated and signed by the ORIGINAL ARTIST, .Julio Fernandez. They are both initialed by the artist! This SIGNIFICANTLY adds to the value of the pieces!
We are of the opinion that these were made circa 1973, in the first run of this vase as they are early numbers and the original owner collected her extensive Lladro Collection in the 1970's and early 1980's.
Lladro Porcelain "Mandarin Vase", depicts a Chinese Nobleman, flanked on either side by 2 handmaidens, one holding flowers and the other releasing a Dove. They are all situated under a Blossom Tree with a kneeling bench to the foreground.
Both vases sit on a later wooden Chinese style plinth with individual silver label.
THE VASES ARE BEING SOLD AS A PAIR!
LINK: https://en.wikipedia.org/wiki/Lladr%C3%B3
ADDITIONAL LINK: https://lladroblog.com/
TRULY EXCEPTIONALLY RARE PIECES!
BOTH PIECES ARE IN MINT CONDITION!

If you are a collector of Lladro then this is a 'MUST HAVE'!
If you want a statement piece this is a 'MUST HAVE'!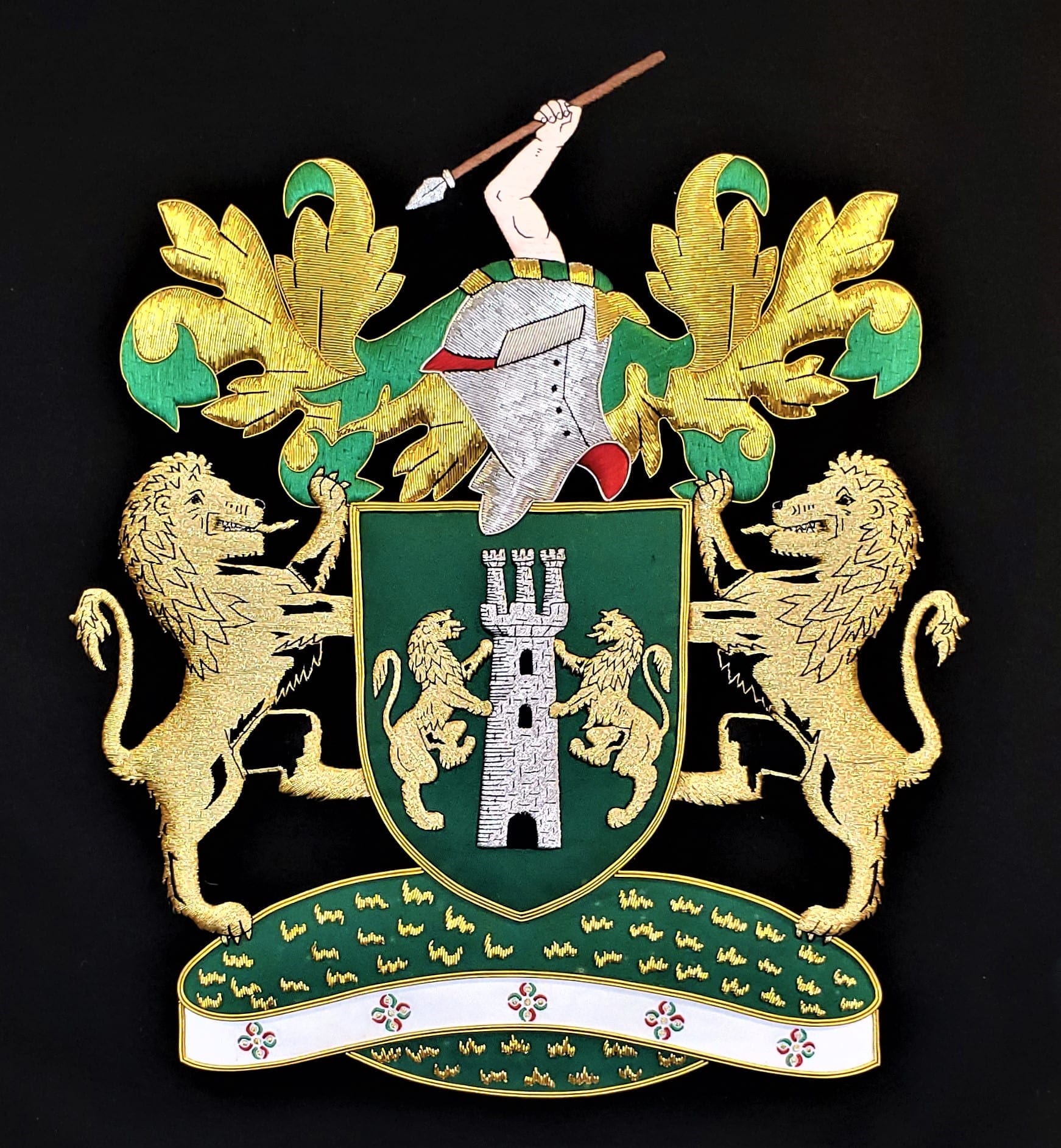 Lladro Retired Pair of Mandarin Vases.
Dimensions: Each is 17″ tall, 8″ wide at widest point,  with top diameter of 7.25″ and  base diameter of 6.5″
Provenance: Bought from a long-time private collector of rare Lladro
Condition: Mint.
SALE PRICE NOW: $3,000 (Pair)