Irish Oil on Canvas of Ballagh Horse Fair by Seamus Coleman.
Lovely piece of original Irish Art, from one of our FAVORITE ARTIST'S !!
Painting by popular and rapidly rising Irish Artist – Seamus Coleman of County Roscommon.
This painting is titled " Ballagh Horse Fair". Signed on the bottom right.
Irish Oil on Canvas of Ballagh Horse Fair by Seamus Coleman.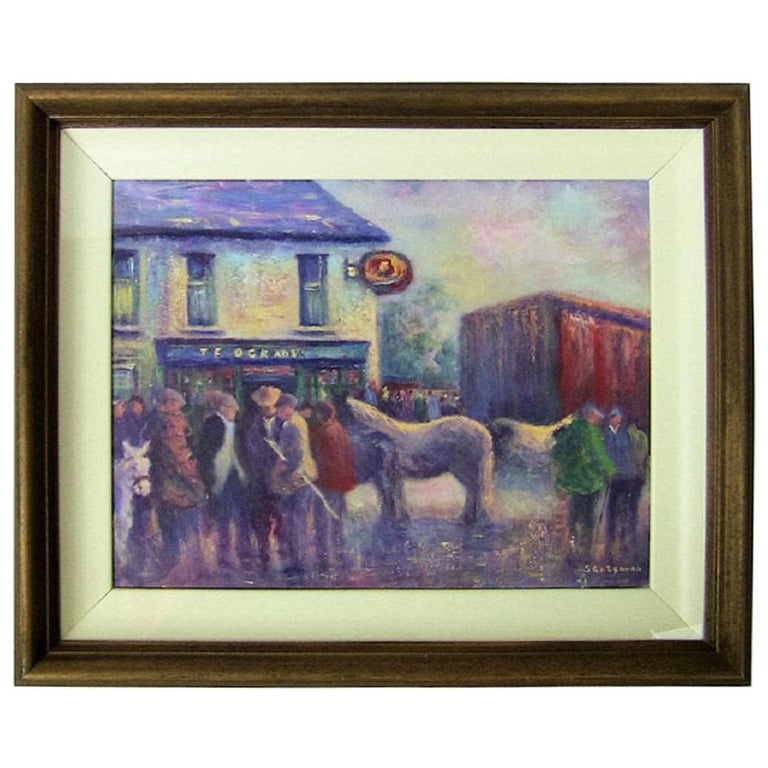 Ireland is World Famous for its equine industry. Irish horses of all breeds are highly prized and sought out internationally. Ireland is very proud of this. This painting depicts a Horse Fair in Ballaghaderreen, Co. Roscommon in the West of Ireland. There are many horse fairs throughout Ireland, especially in the Summertime. Local Breeders will bring their ponies into the local town square or Market square and trade, buy, sell and barter ponies. What I love about this painting is it's 'whimsical' depiction of a fair in that you have ponies and a group of farmers in heated debate (haggling). The cause of this heated debate in on the bottom left…a donkey! Someone is trying to trade a donkey for a pony, hence the debate! it then, has the classic Irish Pub in the background………an essential for "sealing the deal" !!!!
Link: https://www.facebook.com/pages/Horse-Fairs-of-Ireland/318732574806876
The ponies being sold are most likely Connemara Ponies. There are many Connemara Pony Breeders in the USA. These ponies are world famous because of their breeding which includes Arabian purebred lines and also because of their size and docile nature. They are also an extremely 'hardy" breed……..so would you, if you had to survive in the "Wilds of Connemara" !!! LOL
Framed behind glass…..fully signed and original.
If you are Irish-American (or any other ancestry for that matter) you will love this guy's work…..it is quintessentially Irish !!!
He truly CAPTURES THE SPIRIT OF IRISH COUNTRY LIVING !!
HIS WORKS ARE A HISTORIC VISUAL RECORD OF CHANGING TIMES AND TIMES NEVER TO BE SEEN AGAIN !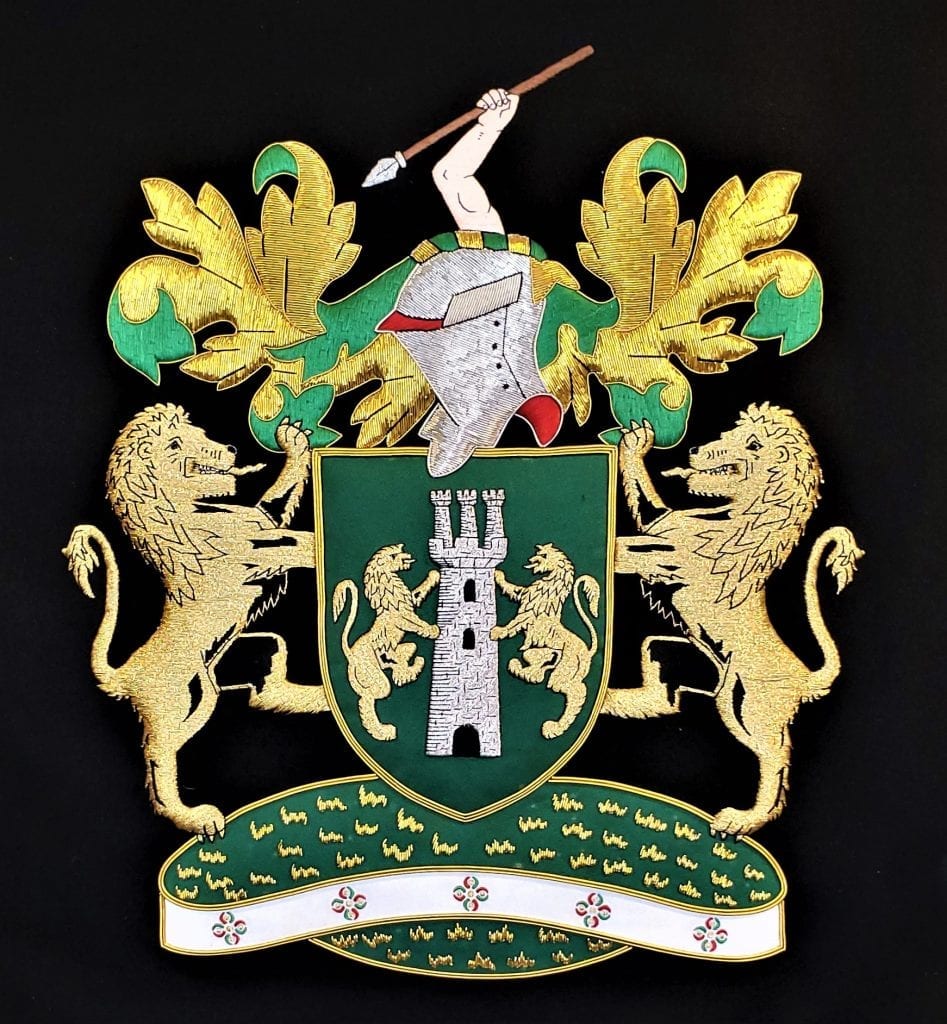 Irish Oil on Canvas of Ballagh Horse Fair by Seamus Coleman.
Provenance: Bought in Ireland from the Artist.
Dimensions: 23.5″ x 19.25″
Condition: Mint
SALE PRICE NOW: $2,200.