Irish Dublin Crystal 6 inch Bowl.
PRESENTING a Lovely little small Irish 'Dublin' Crystal 6″  Bowl.
Marked…'Dublin 1986′..
Heavy and thick cut.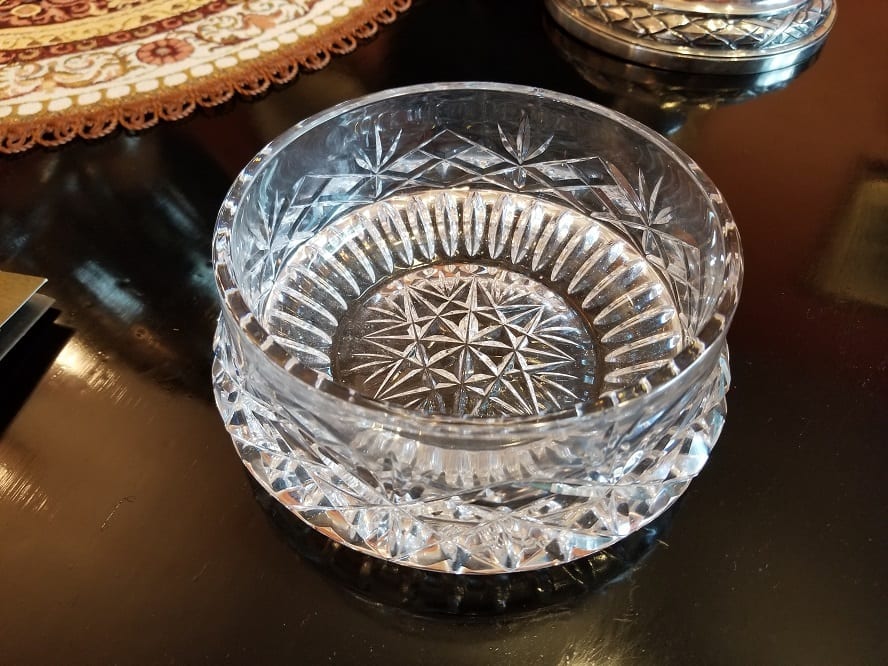 PERFECT ….. MINT……CONDITION !!
IRISH CRYSTAL: Irish Crystal is WORLD RENOWNED as some of the finest and most collectible crystal on the Planet ! Many famous makers of Irish Crystal have existed over the years: Waterford, Galway, Cavan, Dublin, Tipperary, Donegal to name but a few ! Crystal that has definitively been made in Ireland is the most collectible of all.
All our crystal is 100% Irish made.
We are not certain which Irish maker made this stopper as we cannot find a mark. Waterford marked ALL of their pieces. We think it is most likely Galway Crystal due to its weight…..Galway Crystal is usually noticeably heavier than other Irish Crystal….even Waterford !
Galway Crystal was established in 1967 by a group of local business people from the Galway Junior Chamber of Commerce. It's first location was on the famous Nun's Island, named so because of the Poor Clare Convent which is still home to the Poor Clare Sisters today. In the late 60's Galway Crystal moved to a specially designed facility on the Dublin Road, on the site of one of Galway's Ballroom of Romances, the Eagle, or Skyline Ballroom.
In April 1993, Galway joined the Belleek Group. Both companies have performed particularly well since then. Aynsley China has since become part of the Group. This meeting of three prestigious brands has further enhanced the position of Galway Crystal in the global marketplace.
In 1996 a beautiful new building was opened on the site of the old factory, and it is from here Galway Crystal operates today.
Through the years many well known people have passed through the doors of Galway Crystal, from Royalty to Presidents to celebrities. Galway Crystal can be found in some of the world's most prestigious homes, from our own Aras an Uachtarain to the White House and the Vatican.
Galway Crystal also produces commissioned pieces for sporting bodies worldwide, from the world famous Galway Races, to the European Tour, the GAA, the Football Association of Ireland, to name a few.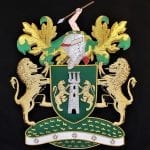 Irish Dublin Crystal 6 inch Bowl.
Provenance: Bought privately in Ireland.
Dimensions: 2.5″ tall  and 6″ in diameter 
Condition: Mint
Price Now: $95
Irish Dublin Crystal 6 inch Bowl