PRESENTING A STUNNING Early 19C French Gold Box with Enamel and Miniature Portrait.
Box made with 18ct Gold with beautiful chasing around the sides.
Hinged lid profusely inlaid with green mirafiori style enamel buttons or semi-domes of emerald green with gold flecks and topped with red semi-precious stones. Also inlaid with turquoise 'pearl' stones and pink 'pearl' stones. Each enamel button is encased in gold rope. The Central part of lid is again set with light blue aquamarine type stones encasing a beautiful hand-painted Portrait Miniature of a Lady in period costume.
The portrait is signed and its looks like "GIR"
From circa 1820, possibly purchased on Grand Tour
THIS IS A TOP QUALITY ITEM !!!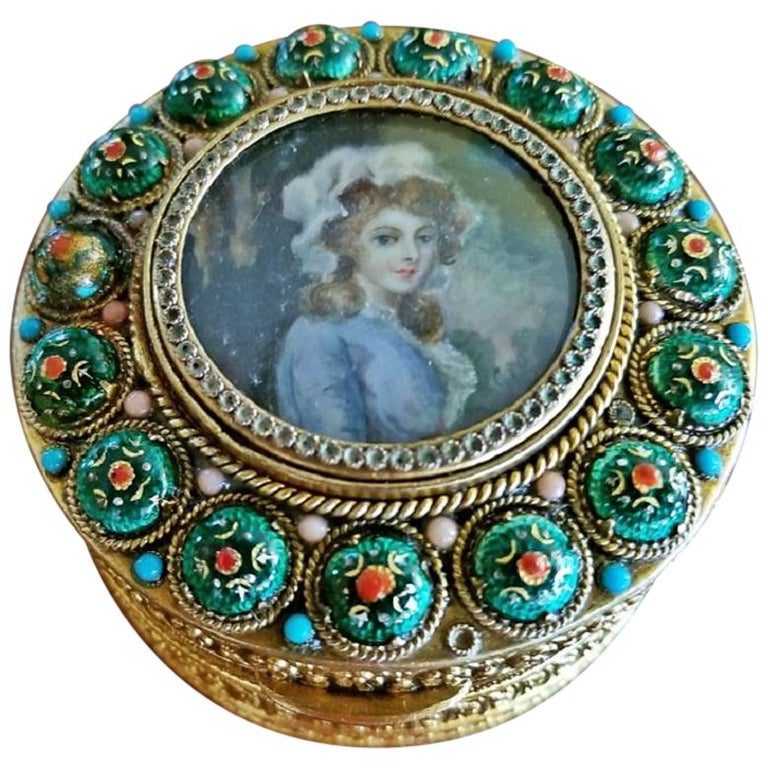 STUNNING QUALITY !!
The Grand Tour was the traditional trip of Europe undertaken by mainly upper-class European young men of means, or those of more humble origin who could find a sponsor. The custom flourished from about 1660 until the advent of large-scale rail transport in the 1840s, and was associated with a standard itinerary. It served as an educational rite of passage. Though primarily associated with the British nobility and wealthy landed gentry, similar trips were made by wealthy young men of Protestant Northern European nations on Continental Europe, and from the second half of the 18th century, by some South and North Americans. The tradition declined with the lapse of neo-classical enthusiasm and after rail and steamship travel made the journeys much easier when Thomas Cook made the "Cook's Tour" of early mass tourism a byword..
Link: https://en.wikipedia.org/wiki/Grand_Tour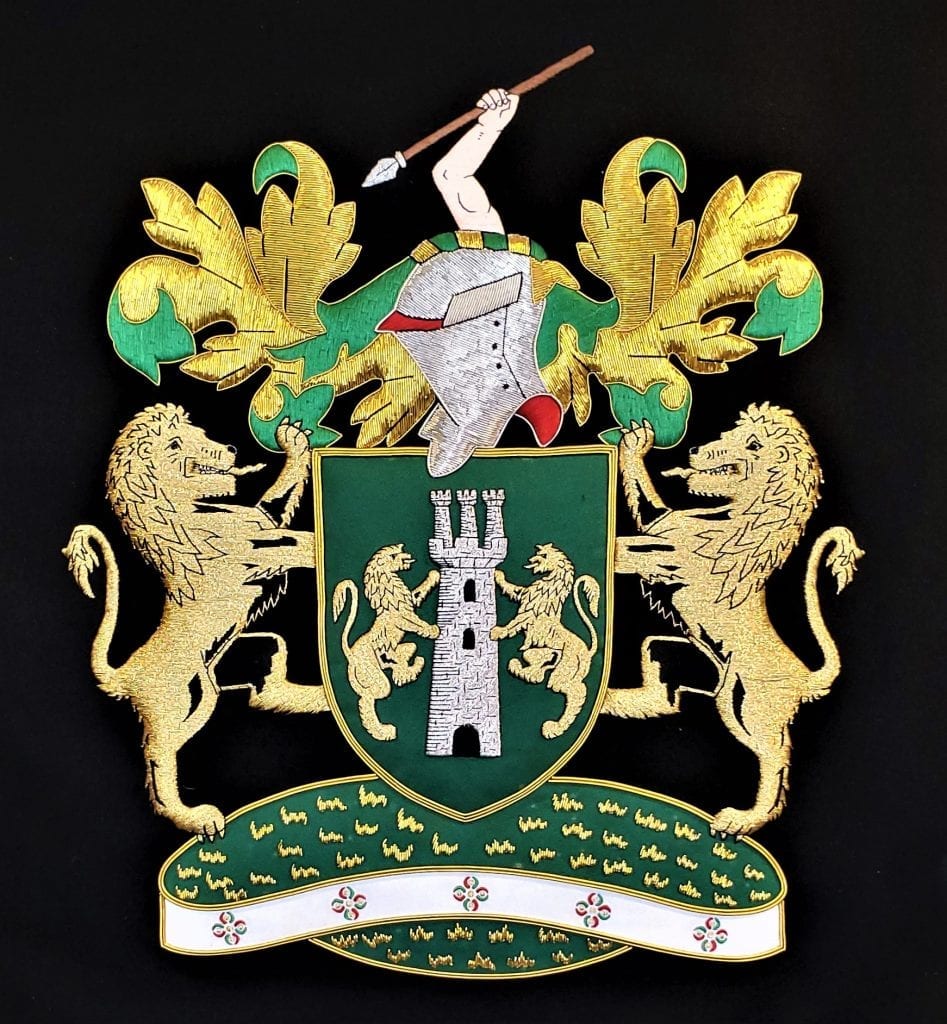 Early 19C French Gold Box with Enamel and Miniature Portrait.
Provenance: Purchased by us at a High-end Auction in Ireland.
Dimensions: 1.5″ High x 2.5″ Diameter
Condition: Very good and near Mint. It looks like one of the enamel drops may have been repaired, but otherwise it is in SUPERB condition for its age.
SALE PRICE NOW: $2,600