C J Anthony Doss The Temptation 1957
PRESENTING a GLORIOUS Contemporary piece of Art by a recognized Indian Master – C J Anthony Doss The Temptation 1957 .
This piece has impeccable Provenance !
It was purchased by a Private Dallas Collector at Sotheby's New York Auction on 20th September 2005. Sale No: 8111 Lot No. 223.
Sotheby's operate a twice yearly auction of Southeast Asian Art & Antiquities in New York in the months of March and September.
This sale was titled "Indian and Southeast Asian Art".
The Lot is described as: "C.J. Anthony Doss (b. 1933) THE TEMPTATION. Signed and dated 'C J A Doss/57' lower right.
Oil on canvas laid on board.
27.5 by 20.5 in (69.9 by 52 cm.)
The Provenance is given as: "Property from the Collection of Mr. Artur Isenberg".
The painting carried an Auction estimate of USD 2,000 to USD 4,000 and Sold for USD 2,4000 (not including Buyers Premium).
Allowing for inflation alone this would be over $4,000 in today's value.
As an added bonus and proof of authenticity the painting still retains it's original Sotheby's Lot No. Label.
It has substantially increased in value over the years as a HIGHLY DESIRABLE piece from an exhibited and highly collected Modern Indian Master painter.
---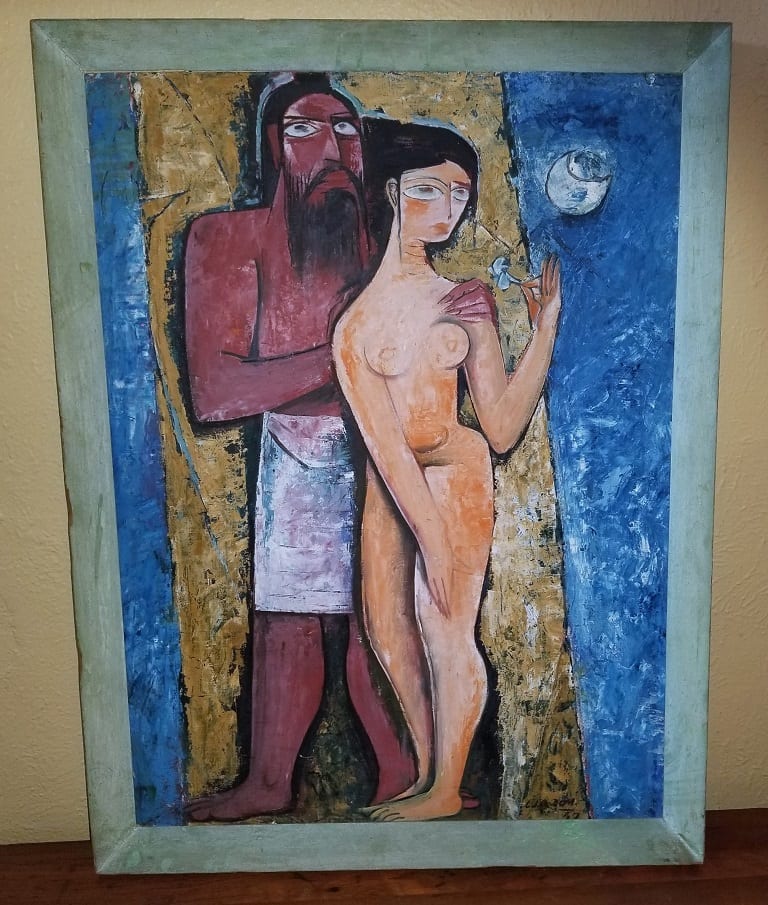 ---
C.J. Anthony Doss is a very highly regarded Indian painter. He was born in 1933 and died in 2008.
His paintings are RARE and HIGHLY SOUGHT AFTER!
The main label on the rear of this painting seems to indicate that it was submitted 'For Competition".
---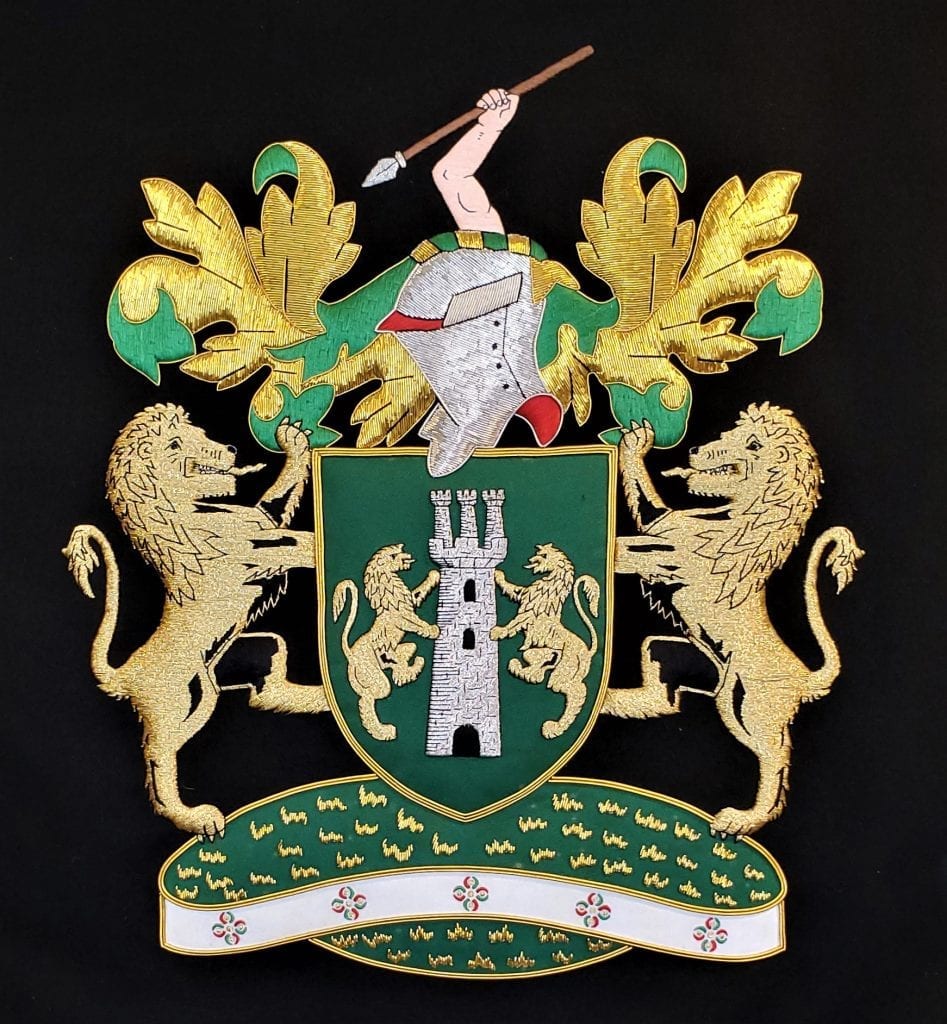 C J Anthony Doss The Temptation 1957
Provenance: See Above.
Condition: Excellent in it's original frame.
Dimensions: In Frame: 30″ x 22.75″
Canvas: 27.5″ x 20.5″
ON HOLD