PRESENTING A LOVELY 20C Pair of Oil on Boards by Percy Wort of Natal South African Scenes.
ONE FOR OUR SOUTH AFRICAN FRIENDS OR SOMEONE WITH AFRICAN ANCESTRY !!
A pair of lovely little oil on boards by desirable and very under-appreciated South African Artist, Percy Wort (Born 1900).
Early-20th Century, circa 1930 and both signed on the bottom front right.
They feature scenes from Bergville, Natal and details are on rear of each painting.
Both works depict a remote village scene, with native homes of different styles and native Zulu working, on a landscape of streams and mountains, the Highveld, in the distance.
In their original gilt frames.
These are really beautiful little paintings and not many works by this artist have survived.
We love these 2 paintings. They are beautifully painted and really capture the beauty of South Africa!
If you want something truly African, something of real quality and beauty, then these are for you !!!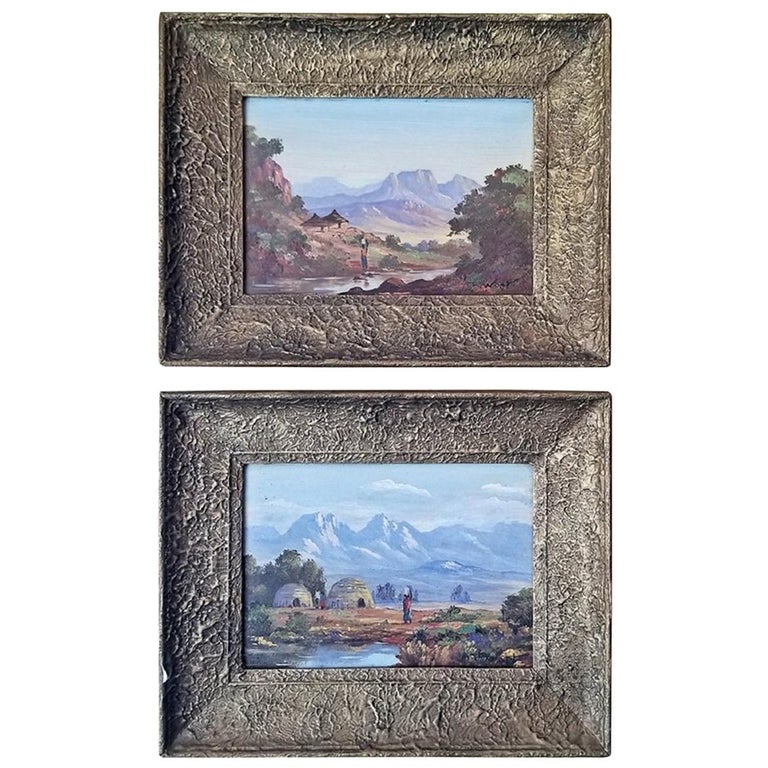 ZULU PEOPLE: The Zulu (Zulu: amaZulu) are a Bantu ethnic group of Southern Africa and the largest ethnic group in South Africa, with an estimated 10–11 million people living mainly in the province of KwaZulu-Natal. Small numbers also live in Zimbabwe, Zambia, Tanzania and Mozambique. Their language, Zulu, is a Bantu language; more specifically, part of the Nguni supergroup.
The Zulu were originally a major clan in what is today Northern KwaZulu-Natal, founded ca. 1709 by Zulu kaMalandela. In the Nguni languages, iZulu/iliZulu means heaven, or sky.[citation needed] At that time, the area was occupied by many large Nguni communities and clans (also called isizwe=nation, people or isibongo=clan). Nguni communities had migrated down Africa's east coast over centuries, as part of the Bantu migrations probably arriving in what is now South Africa in about the 9th century.
The Zulu formed a powerful state in 1818[3] under the leader Shaka. Shaka, as the Zulu King, gained a large amount of power over the tribe. As commander in the army of the powerful Mthethwa Empire, he became leader of his mentor Dingiswayo's paramouncy and united what was once a confederation of tribes into an imposing empire under Zulu hegemony.
Conflict with the British:
On 11 December 1878, agents of the British delivered an ultimatum to 11 chiefs representing Cetshwayo. The terms forced upon Cetshwayo required him to disband his army and accept British authority. Cetshwayo refused, and war followed January 12, 1879. During the war, the Zulus defeated the British at the Battle of Isandlwana on 22 January. The British managed to get the upper hand after the battle at Rorke's Drift, and subsequently win the war with the Zulu being defeated at the Battle of Ulundi on 4 July.
Absorption into Natal:
After Cetshwayo's capture a month following his defeat, the British divided the Zulu Empire into 13 "kinglets". The sub-kingdoms fought amongst each other until 1883 when Cetshwayo was reinstated as king over Zululand. This still did not stop the fighting and the Zulu monarch was forced to flee his realm by Zibhebhu, one of the 13 kinglets, supported by Boer mercenaries. Cetshwayo died in February 1884, killed by Zibhebhu's regime, leaving his son, the 15-year-old Dinuzulu, to inherit the throne. In-fighting between the Zulu continued for years, until Zululand was absorbed fully into the British colony of Natal.
Link: https://en.wikipedia.org/wiki/Zulu_people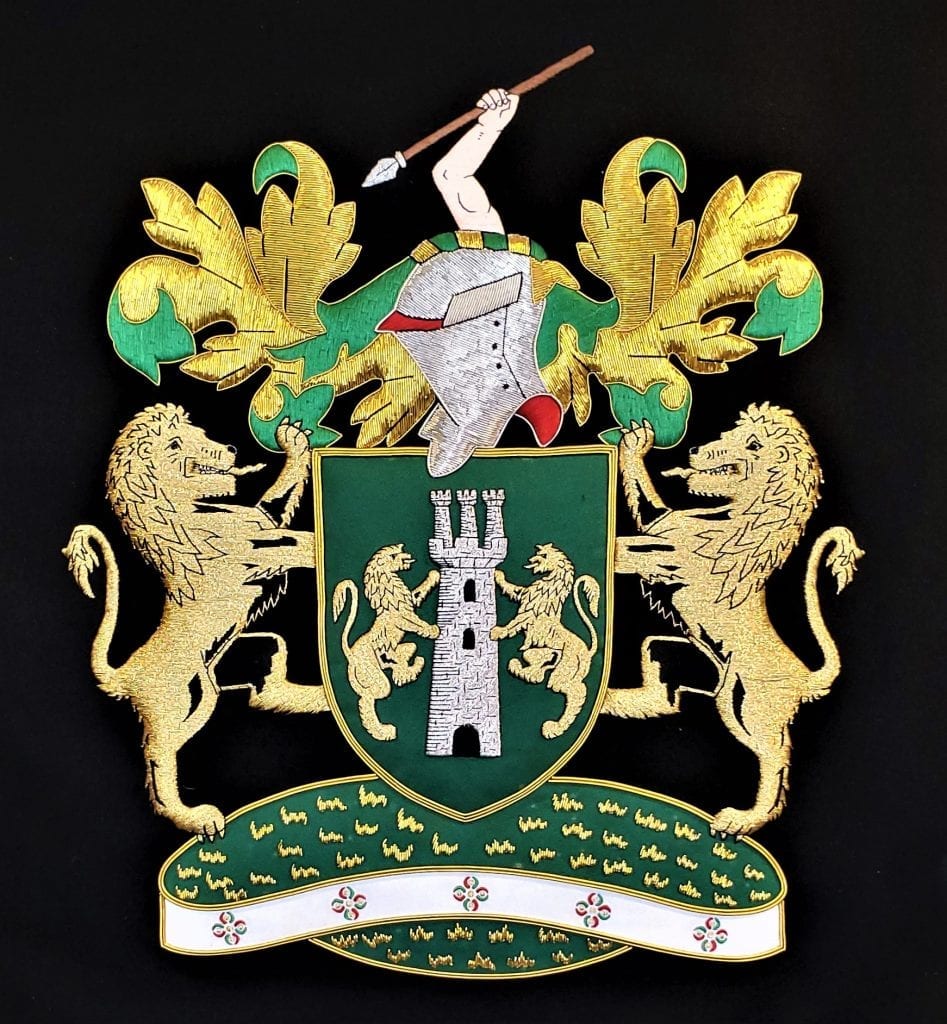 20C Pair of Oil on Boards by Percy Wort of Natal South African Scenes.
Provenance: Bought at an Art Auction in Ireland.
Dimensions: Frame: 14.75″ x 11.5″ Panel: 10″ x 6.75″
Condition: Very good. Some minor repairs to frames.
SALE PRICE NOW: $1,400 (Pair)