PRESENTING A NICE Vintage Pair of English Silver Plated Candlesticks.
Good quality Pair of mid-20th Century (circa 1950-60) English/British silver plated candlesticks.
Made in Birmingham, England by Ian Heath Ltd – 'Ianthe'.
Marked on the side of the base.
Nice repoussé work.
Very good condition, with only 1/2 minor blemishes. The Silver Plate is still very vibrant.
The candle holders on the top are removeable inserts. Green felt on the bases.
Elegant and Highly decorative pair, at an affordable price!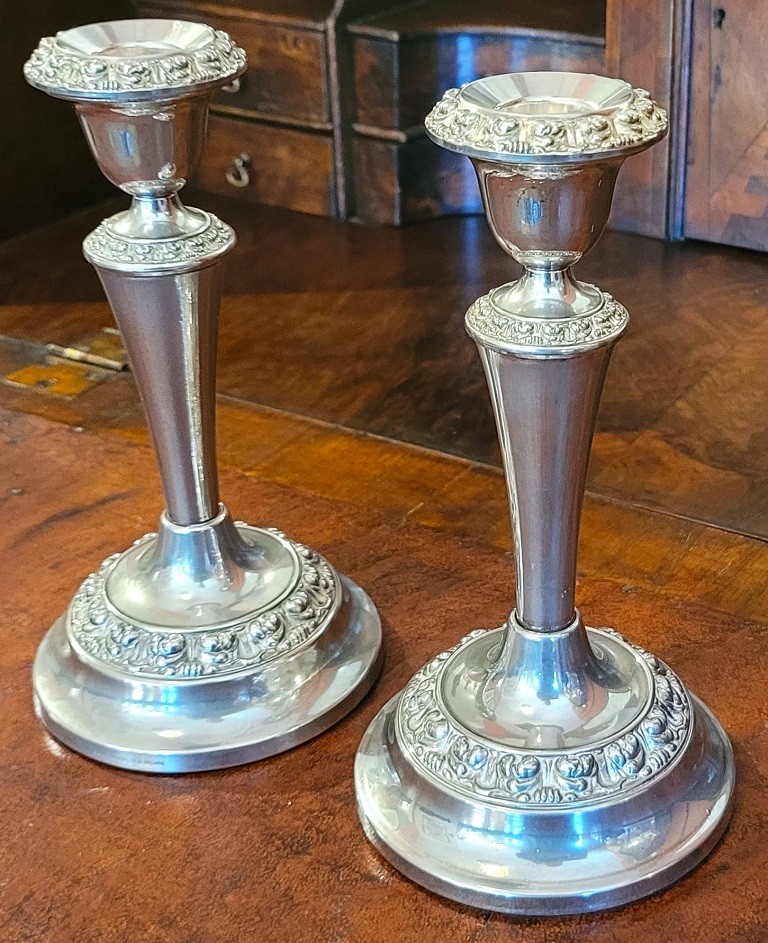 Ian Heath Ltd began manufacturing in Birmingham in 1952 and although the firm manufactured through the 1950 – 1960's, manufacture began to slow and eventually appears to have ceased altogether by the 1970's. They used the mark "Ianthe'.
……………………………………………
HISTORY OF CANDLESTICKS: The name "candlestick" derives from the purpose of the device as a place to secure or "stick" a burning candle; candlesticks have a cup or a spike (or both in some designs) to keep the candle in place. Webster's II New College Dictionary defines a candlestick as "an often ornamental holder for securing a candle or candles."[1] Candlesticks are less frequently called "candleholders", a word not found in most dictionaries prior to 1960. The earliest candlesticks were originally made of rice paper by hand.[2]
Although electric lighting has phased out candles in many parts of the world, candlesticks and candelabra are still used in some Western countries homes as a decorative element or to add atmosphere on special occasions. Before the proliferation of electricity services, candles were brought into the bedroom using chambersticks, which were shorter than ordinary candleholders and furnished with a wide pan to catch the wax drippings.
Link: https://en.wikipedia.org/wiki/Candlestick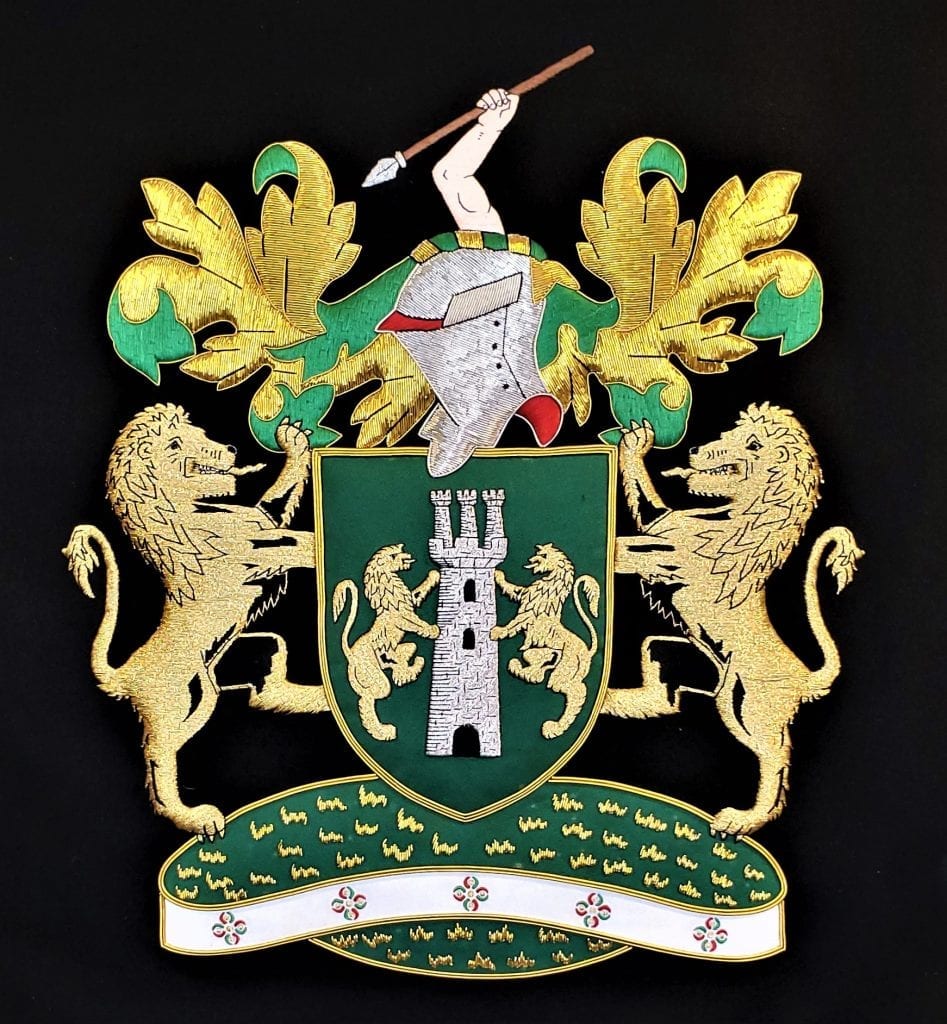 Vintage Pair of English Silver Plated Candlesticks
Provenance: Bought at an Estate Sale in Ireland.
Dimensions: Each is 7.5 inches tall with base diameter of 4 inches
Condition: Very good original condition. 1/2 minor blemishes to the stem plating, but not significant.
SALE PRICE NOW: $120 (Pair)