PRESENTING a GORGEOUS 19C English Burl Walnut Sutherland Gate Leg Table.
Mid 19th Century English drop leaf Sutherland table, Mid-Victorian period.
Made of gorgeous yellowish-brown walnut with a FANTASTIC burl walnut table top…….the top is SIMPLY GLORIOUS !!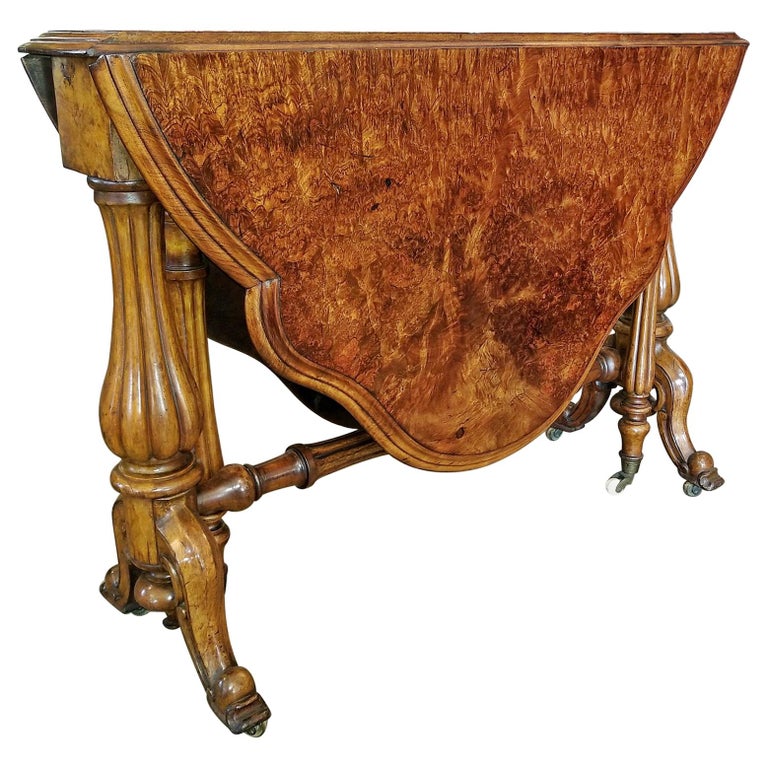 The table was made circa 1850-60……during the reign of Queen Victoria.
Antique Sutherland Tables are a Victorian invention of a much smaller gateleg table with a particularly narrow centre. It is the ideal serving table as it takes up no room when not in use and when extended can make a very large surface as the drop flaps are usually long, almost to the floor. The earliest design was first seen in the 1850s with oval leaves and standing on pedestals. These are mainly constructed in Walnut or Mahogany and the best examples are in figured Burr walnut. They are quite dainty looking antique tables but surprisingly robust when extended as they were originally used to hold a full tea service which would include cups, saucers and tea pot. They were also quite often used for games playing and writing for the Victorian Lady.
it sits on beautifully turned fluted legs with the porcelain and brass casters.
Two of the legs swing inwards and outwards to extend the 2 leaves of the table.
Fully extended the table has a FABULOUS curved and indented edge…..in an oval shape on both ends.
The center column is beautifully turned and fluted.
The 2 side columns are again beautifully turned and fluted and end with 2 extending scrolling supports that end in turned bulbous twin feet.
This is a HIGH QUALITY  item and HIGHLY DESIRABLE !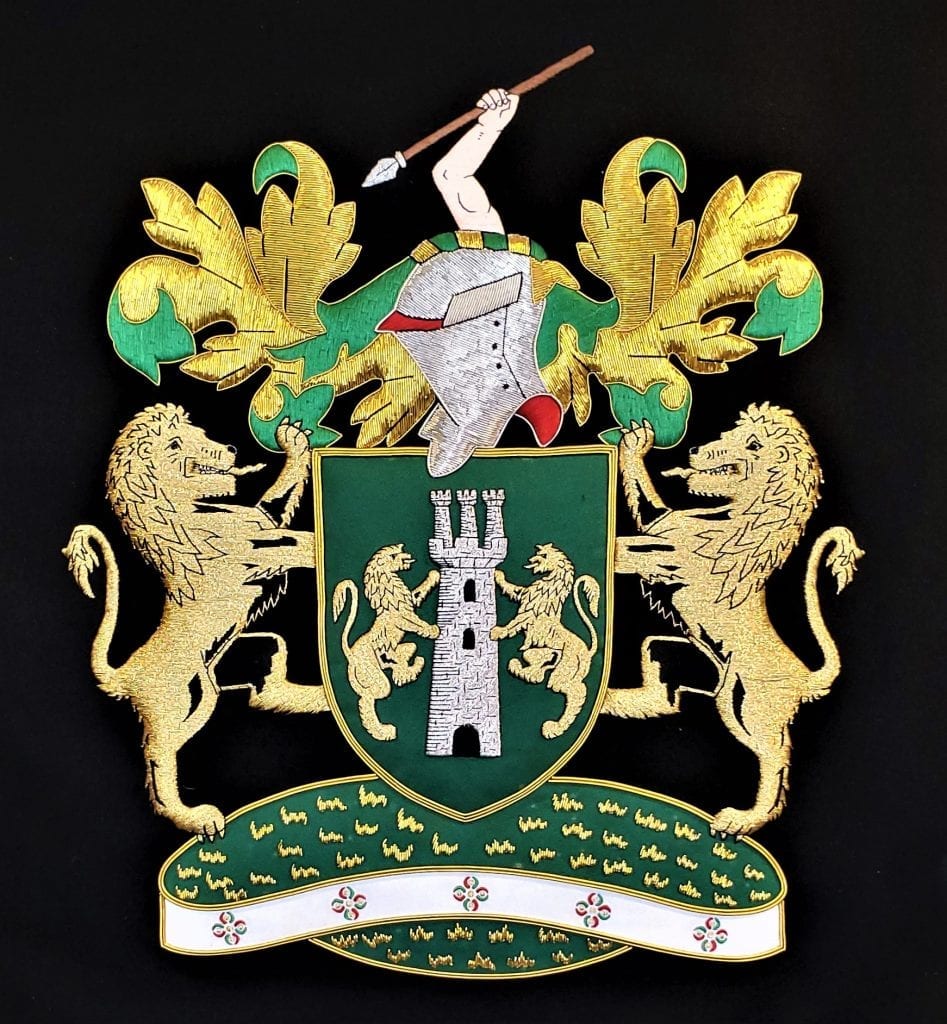 19C English Burl Walnut Sutherland Table.
Provenance: Bought from a reputable dealer in Ireland.
Dimensions: 25.5″ High,  36″ Wide and 44″ long (fully extended)
25.5″ high, 36″ wide and  7.5″  long (leaves down)
Condition: Very good. The table top does not have a high gloss finish. It has a matte finish which is waxed. This only accentuates the tactile nature of the top. Otherwise in great condition.
SALE PRICE NOW: $3,800