PRESENTING a GORGEOUS 18th Century French Bronze Tankard.
This large tankard is made of a mixture of copper and nickel to make bronze.
It has a beautiful natural patina consistent with its age.
It has a ribbed edge at the mouth and a single handle attached to the main body with rivets.
We estimate is is a gallon tankard.
We are of the opinion that it is French from circa 1760 …. King Louis XV Era……provincial.
HIGHLY COLLECTIBLE and DECORATIVE PIECE…..UNIQUE!!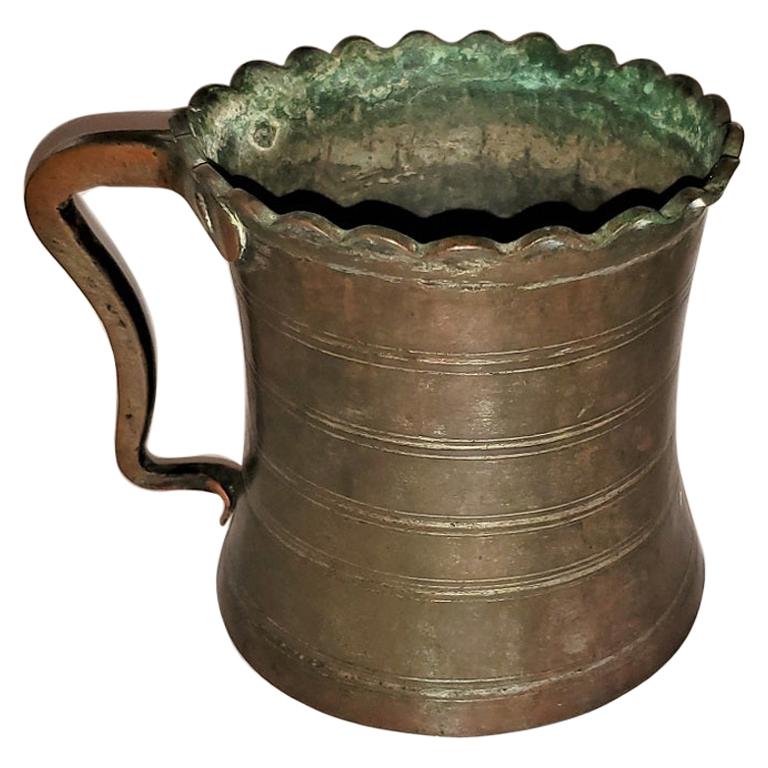 Louis XV (15 February 1710 – 10 May 1774), known as Louis the Beloved (Louis le bien aimé), was a monarch of the House of Bourbon who ruled as King of France from 1 September 1715 until his death. He succeeded his great-grandfather Louis XIV at the age of five. Until he reached maturity in 1723, his kingdom was ruled by Philippe II, Duke of Orléans, as Regent of France; the duke was his great-uncle, as well as first cousin twice removed patrilineally. Cardinal Fleury was his chief minister from 1726 until the Cardinal's death in 1743, at which time the young king took sole control of the kingdom.
During his reign, by the terms of the Treaty of Aix-la-Chapelle of 1748, Louis returned the Austrian Netherlands, territory won at the Battle of Fontenoy of 1745. He also ceded New France in North America to Spain and Great Britain at the conclusion of the Seven Years' War in 1763. He incorporated the territories of the Duchy of Lorraine and Corsican Republic into the Kingdom of France. He was succeeded by his grandson Louis XVI in 1774.
French culture and influence were at their height in the first half of the eighteenth century. However, many scholars believe that Louis XV's decisions damaged the power of France, weakened the treasury, discredited the absolute monarchy, and made it more vulnerable to distrust and destruction. Evidence for this view is provided by the French Revolution, which broke out 15 years after his death. Norman Davies characterized Louis XV's reign as "one of debilitating stagnation," characterized by lost wars, endless clashes between the Court and Parlement, and religious feuds. A few scholars defend Louis, arguing that his highly negative reputation was based on propaganda meant to justify the French Revolution. Jerome Blum described him as "a perpetual adolescent called to do a man's job
Link: https://en.wikipedia.org/wiki/Louis_XV_of_France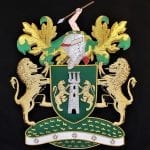 18th Century French Bronze Tankard.
Provenance: From a Private Dallas Collection.
Dimensions:  5.5″ Tall with a diameter of  5.5″ at its widest at handle 7″ Wide.
Condition: Very good original condition.
SALE PRICE NOW: $440