PRESENTING a STUNNING piece of Southeast Asian Antiquity, namely, a 10th Century Red Sandstone Relief of a Mithuna Couple .
This piece has impeccable Provenance!
It was purchased by a Private Dallas Collector at Christie's New York Auction on 23rd September 2004. Sale Number 1409, Lot No. 42.
Christie's operate a twice yearly auction of Southeast Asian Art & Antiquities in New York in the months of March and September.
The Auction was titled: "Indian and Southeast Asian Art Including 20th Century Indian".
The sculpture was described as: " Lot 42= Property of a Swiss Collector – A Mottled Red Sandstone Relief of a Mithuna Couple, India, Madyha Pradesh, 10th/11th Century".
"Deeply carved in relief with the lovers within a nice flanked by columns, each wearing short dhotis, necklaces and a billowing sash. 25.5 in. (64.7 cm.) high
Provenance: Acquired in the 1970's."
It carried an Auction estimate of USD 8,000 to USD 12,000 and Sold for USD 10,158 (not including Buyers Premium).
Allowing for inflation alone this would be over $20,225 in today's value. At highest estimate, this would equate to $24,000 in today's value.
It has substantially increased in value over the years as a RARE piece from a prestigious Collection and a RARE piece of Asian antiquity.
THIS IS OUR PERSONAL 'FAVORITE' OF
OUR INDIAN ANTIQUITY COLLECTION!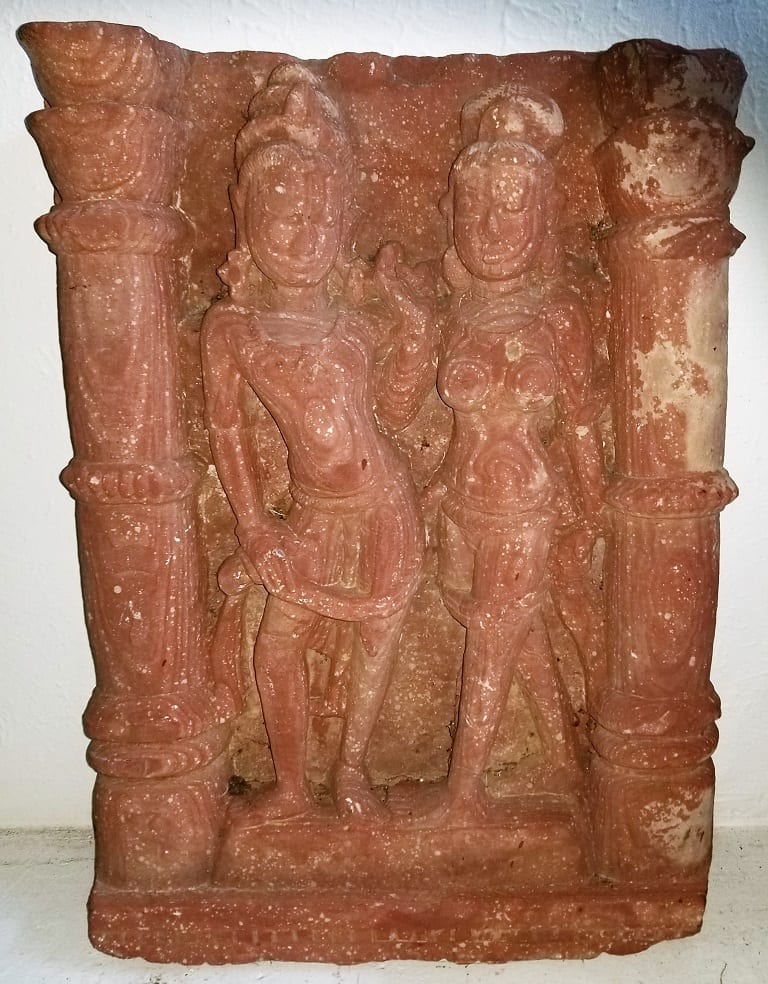 ---
Mithuna is the third sign in Indian astrology. The Mithuna is equivalent to the Gemini in Tropical Zodiac. The only difference is that Mithuna is represented by a man and a woman. Mithuna stands for couple (which Mithuna is represented by). The dates occupied under this sign are June 16 to July 15.[1][2] In Mithuna (as seen only in the birth chart), Mercury is the ruler. Moon, Venus, Saturn, and Rahu sees this sign and its ruling planet as a friend, the Sun sees the said two as neutral while Mars, Jupiter, and Ketu sees the former as hostile for them. Emerald is their principal gemstone, night time is their time of strength, and 5 is their principal lucky number. In its ascendant (or lagna), Venus is the most auspicious planet.
Link: https://en.wikipedia.org/wiki/Mithuna_(astrology)
---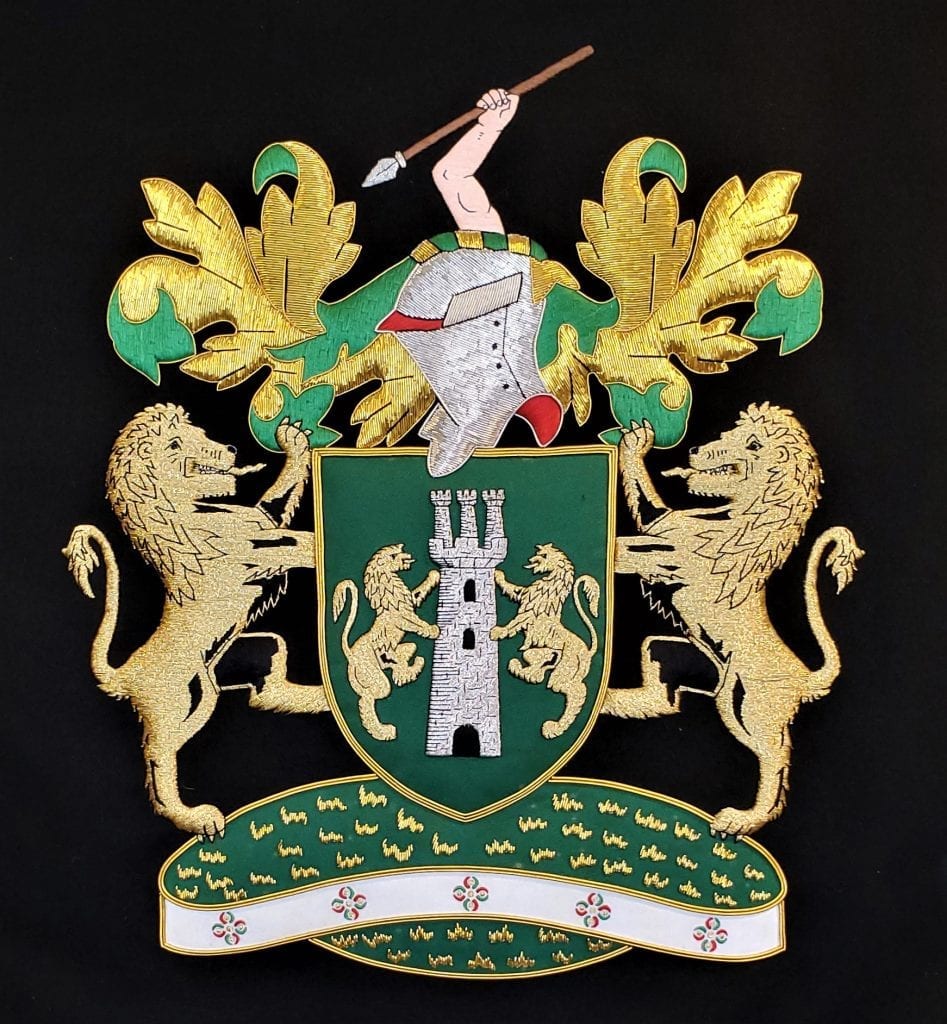 10C Red Sandstone Relief of a Mithuna Couple
Provenance: See above – Sotheby's NY 2004 – Lot 42.
Condition: Very good original condition.
Dimensions: 25.5 " Tall (64.7 cm) 18.5″ Wide and 4.5″ Deep
SALE PRICE NOW: $36,000