PRESENTING a STUNNING piece of Indian Antiquity from the 10th Century, namely, a Varaha Red Sandstone Central India Carving.
From Central India.
This piece has impeccable Provenance !
It was purchased by a Private Dallas Collector at Sotheby's New York Auction on 24th September 2004. Sale Number 8008, Lot No. 28.
Sotheby's operate a twice yearly auction of Southeast Asian Art & Antiquities in New York in the months of March and September.
The sculpture was described as: "Carved in relief with Vishnu in his boar incarnation stepping forward from the ocean, his left foot placed upon a lotus, two nagas beneath with their hands clasped in devotion. Vishnu's primary right hand rests on his thigh in katihasta mudra while his remaining hands carry his attributes of mace, conch and discus. A diminutive figure of the earth Goddess, Bhudevi, whom Vishnu has rescued from the primeval waters, is balanced on his left elbow. The figure is bejeweled, wearing a broad, beaded waistband and necklaces and is placed within a niche between two pillars.
Height 27 in. (68.6 cm.)
Circa 10th Century.
Provenance: Sotheby's New York, March 21 & 22, 1990, Lot 253
Catalogue Note: This zoomorphic representation of Vishnu gained popular currency during the medieval period and was widely depicted in Central Indian Temple sculture.
PROPERTY OF AN UPSTATE NEW YORK COLLECTION."
It carried an Auction estimate of USD 7,000 to USD 10,000 and sold for USD 7,800 (not including buyers premium).
Allowing for inflation alone this would be over $15,500 in today's value. At top estimate, this would equate to $19,500 in today's value.
The original Sotheby's Lot No. Label is still attached, as is the catalog label on the back.
It has substantially increased in value over the years as a RARE piece from a prestigious Collection and a RARE piece of Asian antiquity.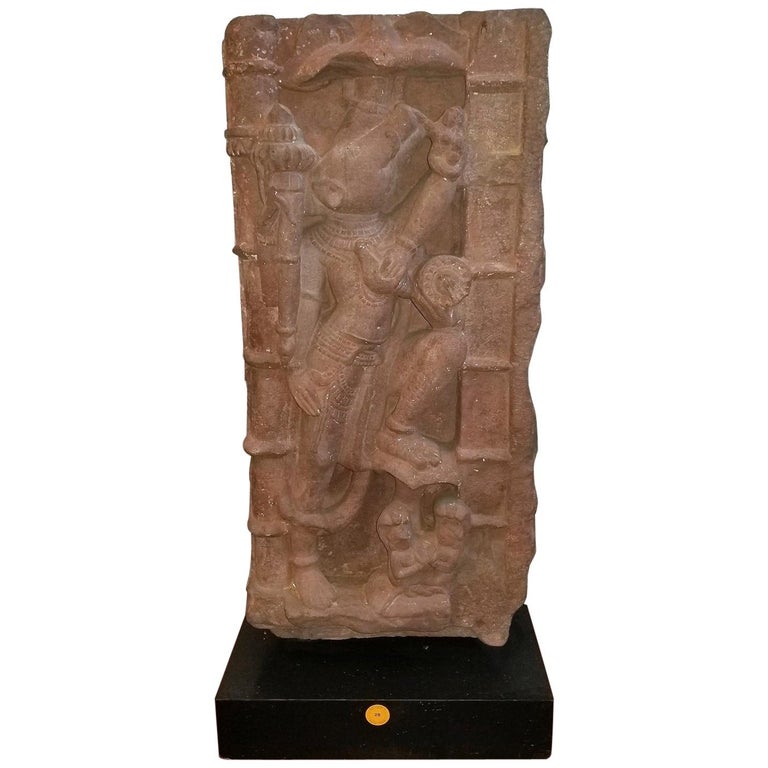 ---
Varaha (Sanskrit: वराह, Varāha, "boar") is the avatar of the Hindu god Vishnu who takes the form of a boar to rescue goddess earth.[1] Varaha is listed as third in the Dashavatara, the ten principal avatars of Vishnu.[1][2][3]
In Hindu mythology, when the demon Hiranyaksha tormented the earth (personified as the goddess Bhudevi) and its inhabitants, Bhudevi was sank into the primordial waters. Vishnu took the form of the Varaha, descended into the depths of the oceans to rescue her. Varaha slew the demon and retrieved the Earth from the ocean, lifting Bhudevi on his tusks, thereby restoring her place in the universe.[1][4][5]
Varaha may be depicted completely as a boar or in an anthropomorphic form, with a boar's head and human body. The rescued earth lifted by Varaha is often depicted as a young woman called Bhudevi. The earth may be depicted as a mass of land balanced on his tusk.Varaha is a major deity in Vaikhanasas, Sri Vaishnavism and Madhwa Brahmins traditions.
Link: https://en.wikipedia.org/wiki/Varaha
---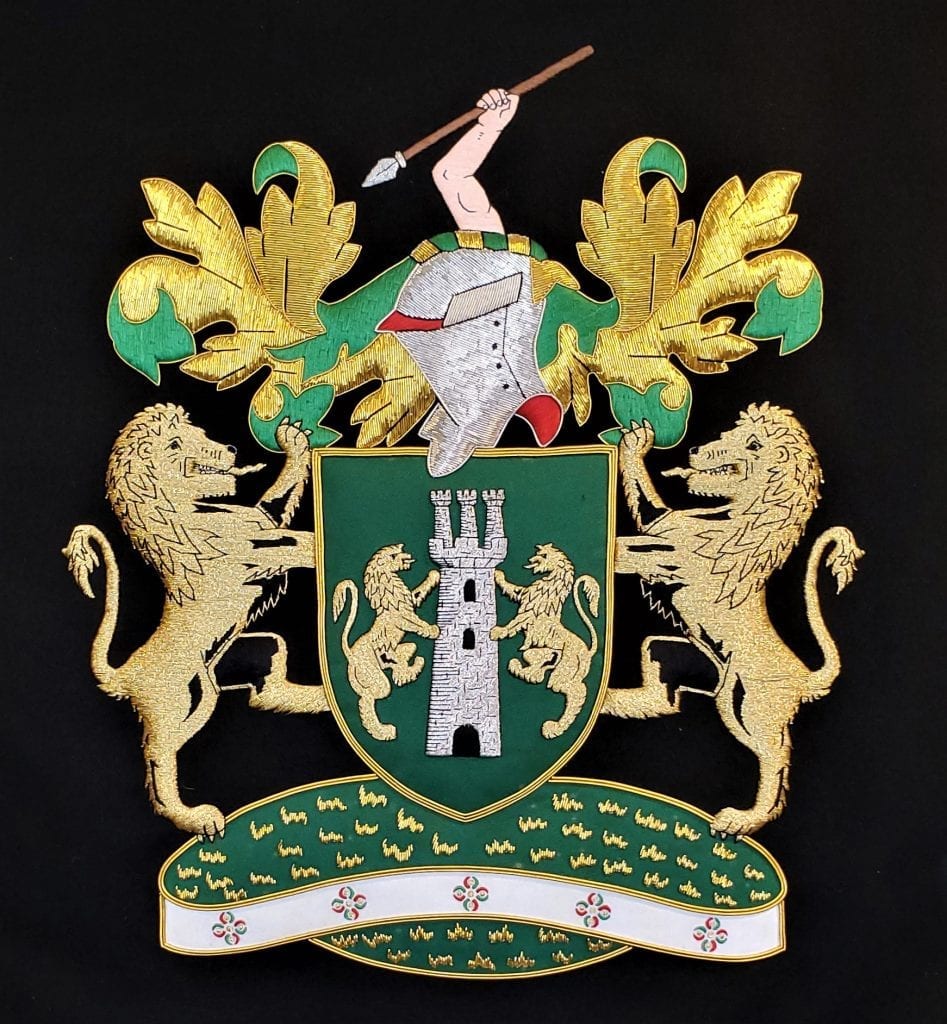 10C Varaha Red Sandstone Central India.
Provenance: See Above – Sotheby's NY 2004 – Lot 28.
Condition: Very good original condition.
Dimensions: 27″ Tall, 7.25″ Deep and 14.25″ Wide
SALE PRICE NOW: $28,000