PRESENTING A BEAUTIFUL Vintage Indian Kashmir Silk Floor Rug.
Really nice rectangular, medium sized vintage floor rug.
Made of pure silk in Northern India, Kashmir and in the style of Persian Rugs but made of luxurious silk.
Highly sought after!
Full of brown, green and white hues.
Early 20th Century, circa 1930 and in very good condition.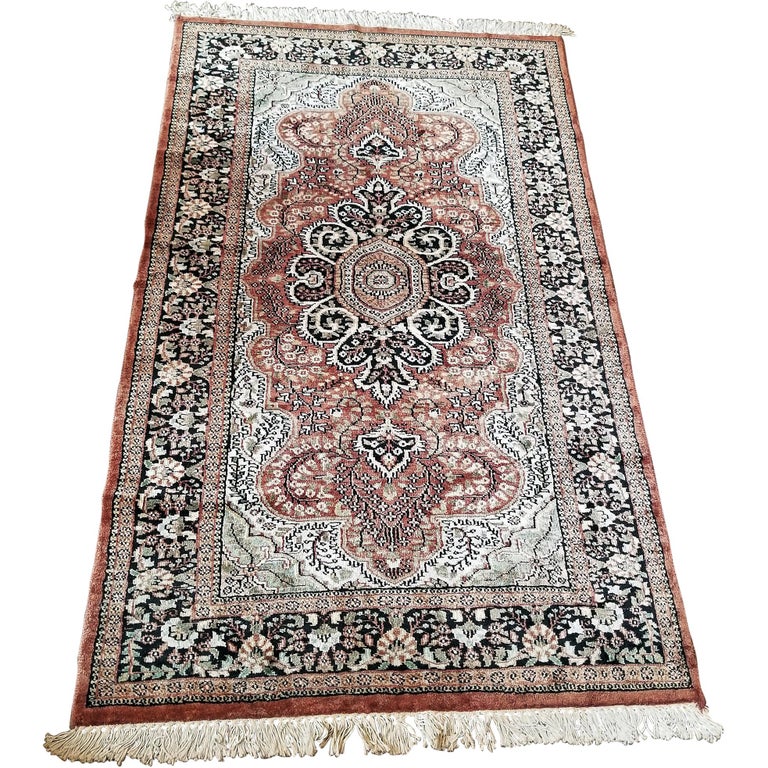 KASHMIR RUGS: A Kashmir rug is a hand-knotted oriental rug from Kashmir. Kashmir rugs or carpets have intricate designs that are primarily oriental, floral style in a range of colors, sizes and quality. .
Kashmir carpets are handmade, hand-knotted, and are primarily made in pure wool, pure silk and occasionally wool and silk blends. They are available in wide-ranging colors, designs and sizes
Kashmir rugs are primarily made in Srinagar, Kashmir in north India although a significant part of the production also comes from rural Kashmir. Kashmir rugs carry a high premium in the world of handmade, hand-knotted rugs.
Kashmir rugs are made in a range of sizes like 3'x2′, 4'x2'6″, 5'x3′, 6'x4′, 7'x5′, 10'x8′, 12'x9′ and 14'x10′. Due to the intensive labor involved, larger sizes are made only on a custom-order basis.
Kashmir rugs are renowned to have bright, jewel-like color tones such as sapphire blue, ruby red, emerald green, aquamarine, amethyst, and ivory. Rugs from Kashmir are traditionally made in oriental, floral designs that typically involve the significant and culturally important motifs such as the paisley, chinar tree, (the oriental plane) and tree-of-life. Most of these designs are rooted in the Kashmiri way of living and are a symbolic representation of the age-old Kashmir tradition of hospitality, warmth and genuine love.
It is often said in Kashmir folklore that a home is incomplete without a soul – a Kashmir carpet, which is told to "bring the entire house together" into a unified whole.
Link: https://en.wikipedia.org/wiki/Kashmir_rug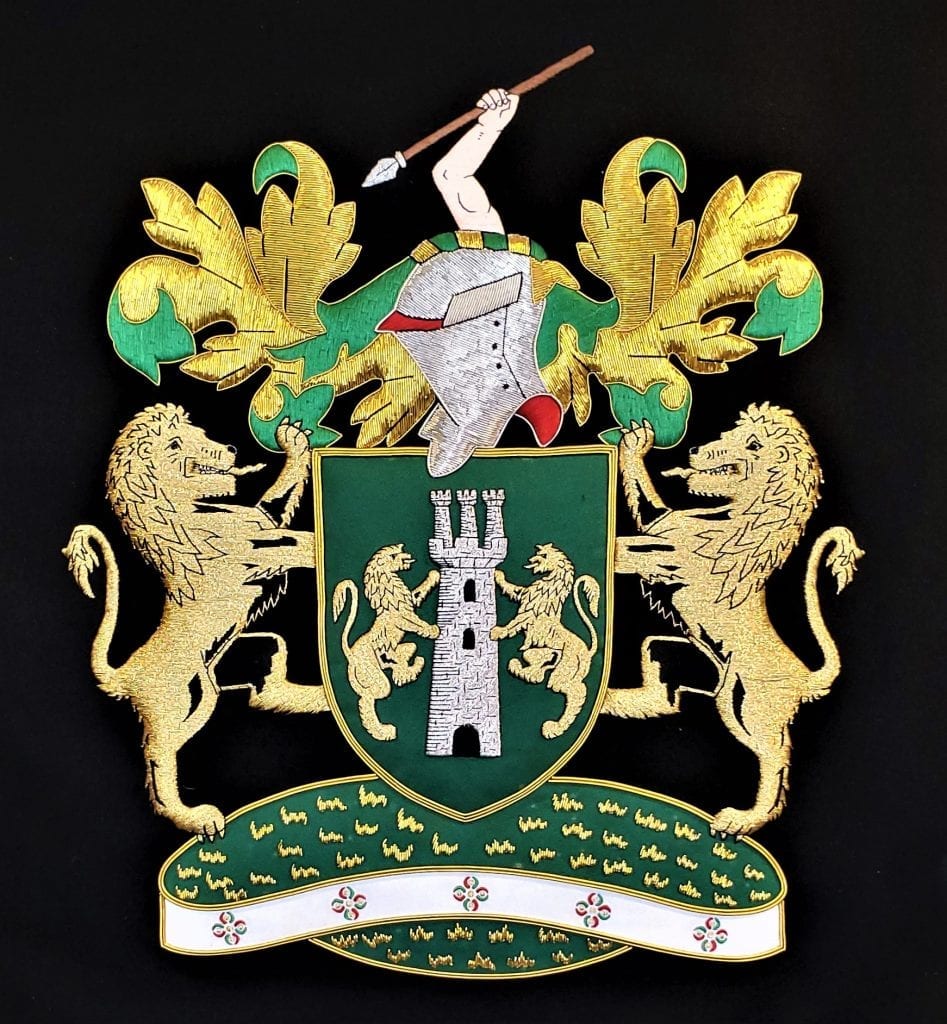 Vintage Indian Kashmir Silk Floor Rug.
Provenance: Bought at a Specialist Oriental Rug Auction in Ireland.
Dimensions: 66″ x 36.75″ (5.5 feet x 3.06 feet)
Condition: Very good.
SALE PRICE NOW: $1,400