PRESENTING a LOVELY Vintage African Mounted Wooden Sculpture.
Made circa 1960 most likely in West Africa by the Luba Tribe.
It is a large wooden sculpture made from a solid piece of African hardwood with a block base and 2 arms extending upwards.
Most likely carved for ceremonial purposes or possibly as some sort of fertility symbol.
Mounted on a square metal base with central support upwards through the piece.
Clearly hand carved as is evidenced by the rough axe cuts.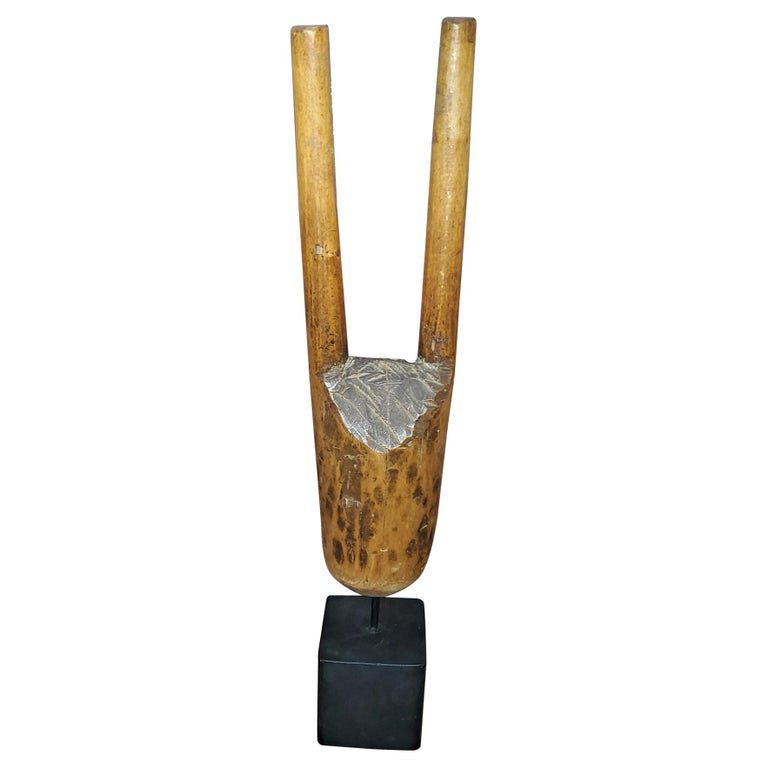 The Luba people or Baluba are an ethno-linguistic group indigenous to the south-central region of the Democratic Republic of the Congo.[2] Majority of them live in this country, residing mainly in its Katanga, Kasai, and Maniema provinces. The Baluba consist of many sub-groups who speak various dialects of Luba (e.g. Luba-Kasai, Luba-Katanga) or other languages, such as Swahili.
The Baluba developed a society and culture by about the 400s CE, later developing a well-organised community in the Upemba Depression known as the Baluba confederation.[3][4] Luba society consisted of miners, smiths, woodworkers, potters, crafters, and people of various other professions.[5][6] Their success and wealth grew greatly over time, but this also caused their gradual decline to marauding bands of slavers[citation needed], robbers, and terrorists[citation needed] from among Portuguese and Omani led or influenced invasions.
The Luba people tended to cluster in single street villages, with homes with rectangular thatched roofs on both sides of the street whose lineage is usually related.[13] The homes were in the savanna and forests. They hunted, fished in abundant waters near them, gathered food such as fruits from the wild and had mastered agriculture. In contemporary era, they grow cassava, corn, raise livestock. Some Luba carve wood and produce artist handicrafts.
Link: https://en.wikipedia.org/wiki/Luba_people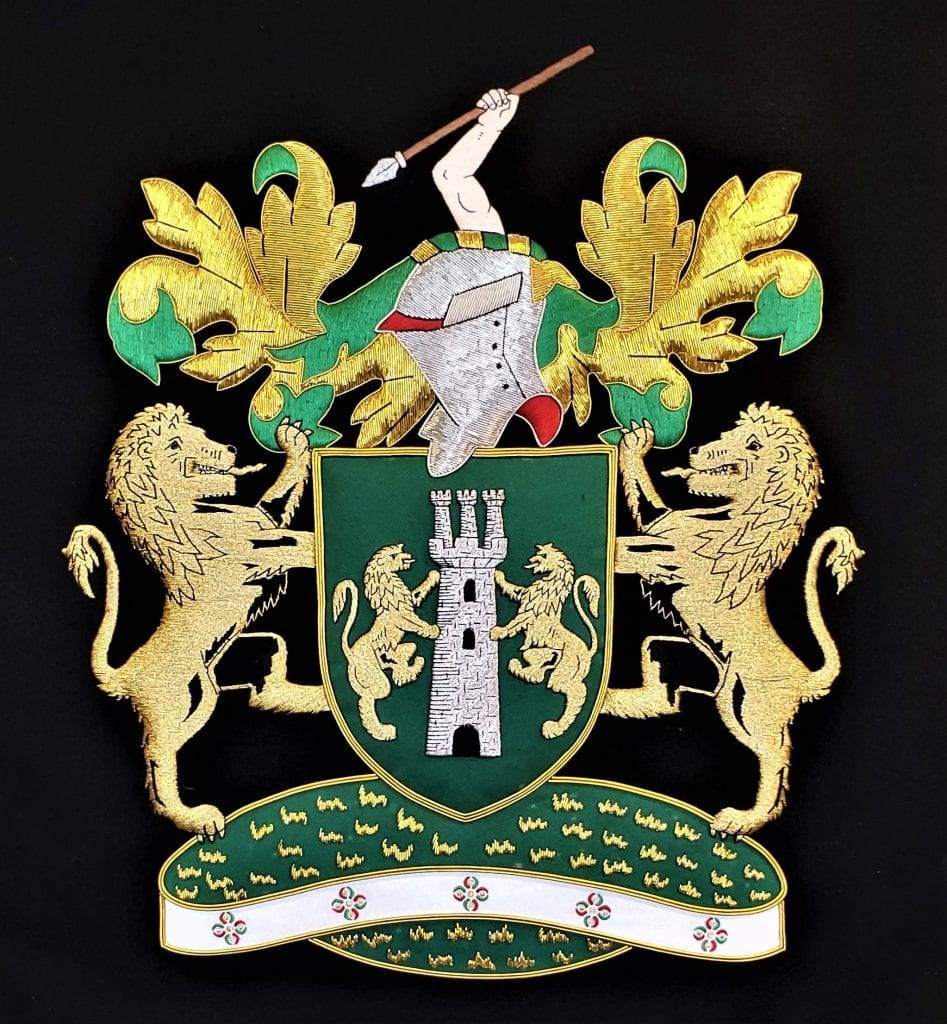 Vintage African Mounted Wooden Sculpture.
Provenance: From an Outstanding Private Dallas Collection
Condition: Very good. A large crack to the rear but it appears to be historic to the piece.
Dimensions: 37″ Tall, 7.25″ Wide and 6″ Deep. (the base is 6″ x 6″ squared)
PRICE NOW: $1,500