PRESENTING a GORGEOUS Set of 13 Original prints, namely, a First Edition, First Printing of 13 Plates by Harrison Fisher.
These are original plates from a First Edition First Printing of Harrison Fisher's very DESIRABLE 1910 Book of "Pictures in Color", published by Charles Scribner's Sons of New York in 1910.
This set consists of ALL 13 plates from the book ALL professionally framed in beautiful gold frames with COA on back.
We have photos of the original book in the Gallery to add to the provenance and authenticity.
The book was given to a lady named 'Edna Mayers' in 1942. We even have a photo of Edna in the Gallery.
NOTE: WE will include the remainder of the book to the successful buyer.
The 13 Prints are called and labeled:
'A Modern Eve'
'Engagement Days'
'Gathering Honey'
'In Suspense'
'Lost ?'
'Taking Toll'
'The American Girl in England'
'The American Girl in Holland'
'The American Girl in Ireland'
'The American Girl in Japan'
'The Fudge Party'
'The Sport'
'You Will Marry a Dark Man'
CLASSIC ART NOUVEAU !!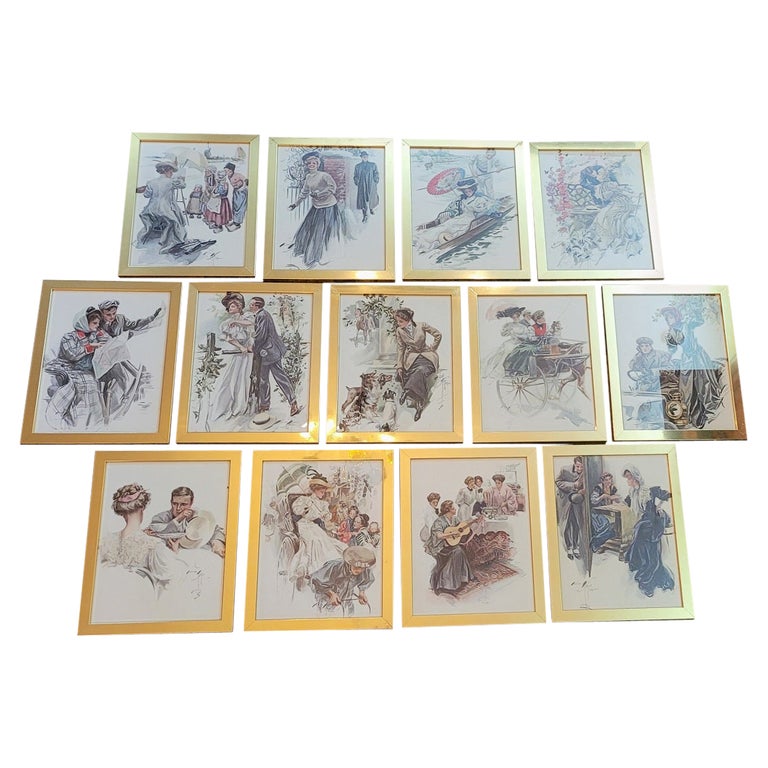 Harrison Fisher (July 27, 1875 or 1877 – January 19, 1934) was an American illustrator.
Fisher was born in Brooklyn, New York City and began to draw at an early age. Both his father and his grandfather were artists. Fisher spent much of his youth in San Francisco, and studied at the San Francisco Art Association.
In California he studied with Amédée Joullin.
In 1898, he moved back to New York and began his career as a newspaper and magazine illustrator, working for the San Francisco Call and the San Francisco Examiner, drawing sketches and decorative work. He became known particularly for his drawings of women, which won him acclaim as the successor of Charles Dana Gibson. Together with fellow artists Howard Chandler Christy and Neysa McMein, he constituted the Motion Picture Classic magazine's, "Fame and Fortune" contest jury of 1921/1922, who discovered the It-girl, Clara Bow. Fisher's work appeared regularly on the cover of Cosmopolitan magazine from the early 1900s until his death.
He also painted for books; his work included the cover for George Barr McCutcheon's Beverly of Graustark, and illustrations for Harold Frederic's The Market Place and Jerome K. Jerome's Three Men on Wheels.
Link: https://en.wikipedia.org/wiki/Harrison_Fisher#cite_note-HarrisonCarrington-2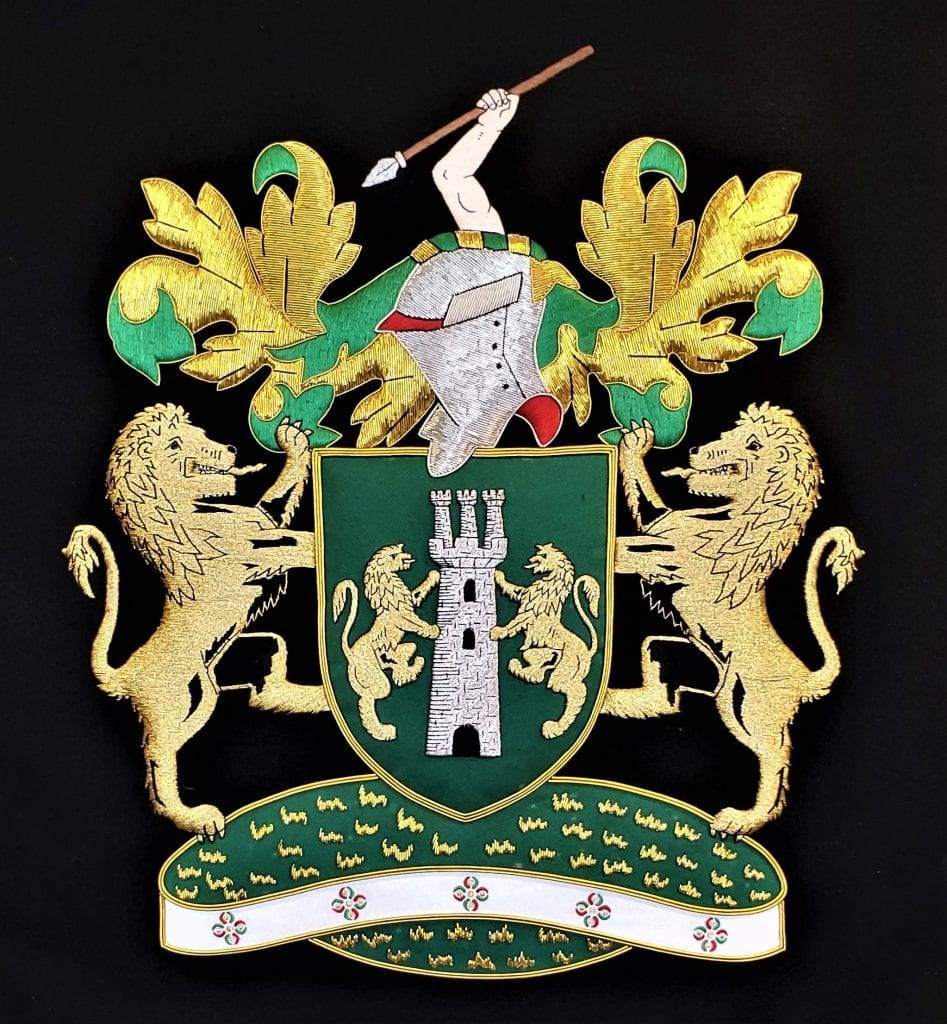 Set of 13 Harrison Fisher First Edition Prints
Provenance: From a Dallas Estate.
Condition: Near Mint.
Dimensions: Each is 15.6 inches x 12.6 inches
PRICE NOW: $3,400 (Full Set of 13)