Fortune Cover July 1938
PRESENTING a FABULOUS Original Art Deco Fortune Magazine Cover July 1938.
The cover of Fortune Magazine for July 1938, framed and matted.
This is an ORIGINAL COVER, not a re-print or copy. It is the cover of an actual 1938 Fortune Magazine and we can 100% certify it's authenticity. We have attached a COA on the back of the frame.
The frame is modern. It is in a distressed faux wood poster frame with acid free ivory beveled matting. Perspex front. The frame and matting are perfect for the style of the era.
The cover print is an Art Deco depiction of an industrial scene of an excavator with pullies etc, in CLASSIC ART DECO STYLE !
The cover is in good condition as can be seen from the photos.
This is one of the more iconic covers of Fortune !
Painted by 'Radebaugh' as signed on the bottom left.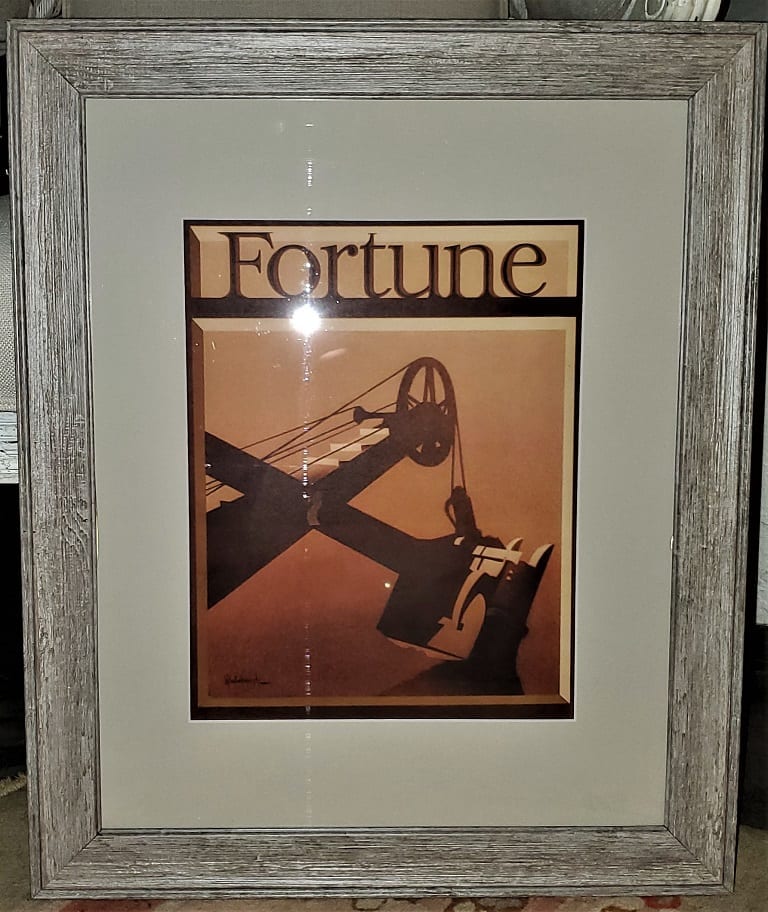 Arthur Radebaugh (1906–1974) was a futurist, illustrator, airbrush artist, and industrial designer. He produced a significant body of work for automotive industryadvertisements. He was noted for his artistic experimentation with fluorescent paint under black light,[1][2] an interest that stemmed from his design work for the U.S. Army. From 1958 to 1963 he produced the syndicatedSundaycomic stripCloser Than We Think! for the Chicago Tribune-New York News Syndicate.
Link: https://en.wikipedia.org/wiki/Arthur_Radebaugh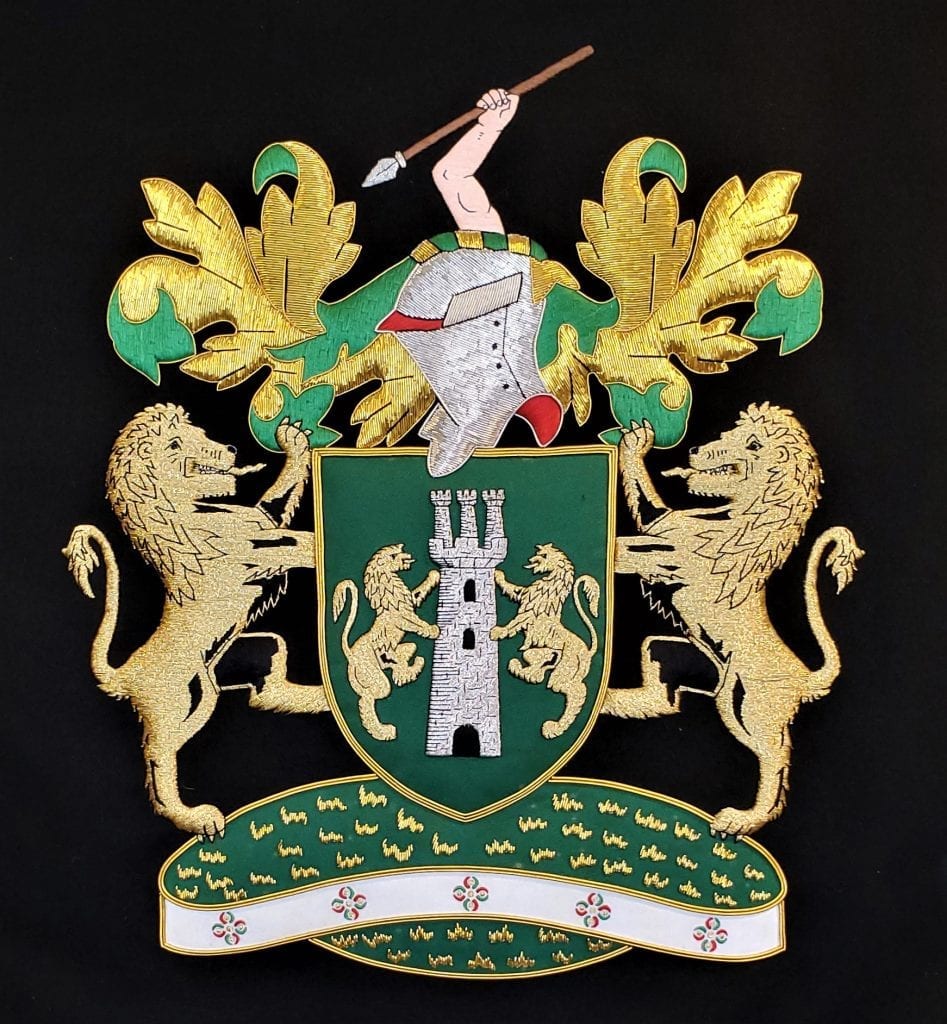 Art Deco Fortune Magazine Cover July 1938.
Provenance: From a Wealthy Dallas Estate.
Condition: Good.
Dimensions: In Frame: 23.75″ Tall, 19.75″ Wide and 0.75″ Deep
PRICE NOW: $355
Fortune Cover July 1938