20C British Edwardian Rosewood and Marquetry Library Chair……………LOVELY, TOP QUALITY.
From circa 1900.
Made of rosewood with satinwood stringing and marquetry on the central back support splat.
Low front seat with beautifully turned front legs.
Turned supports on arm rests.
Inlaid stringing on all surfaces.
It has its original cream velvet upholstery in good condition !
REALLY NICE CHAIR ……would have been made by a top maker………………of TOP QUALITY !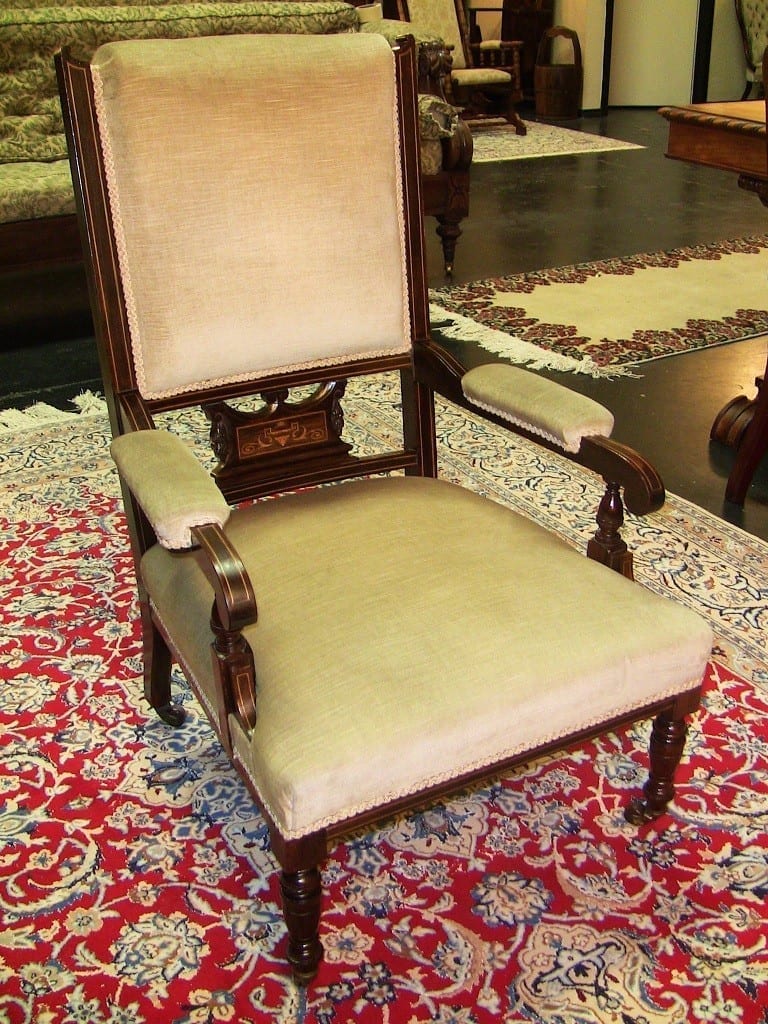 EDWARDIAN ERA: The Edwardian era or Edwardian period in Great Britain is the period covering the reign of King Edward VII, 1901 to 1910, and is sometimes extended beyond Edward's death to include the four years leading up to World War I. The death of Queen Victoria in January 1901 marked the end of the Victorian era.
The Edwardian period is sometimes imagined as a romantic golden age of long summer afternoons and garden parties, basking in a sun that never sets on the British Empire. This perception was created in the 1920s and later by those who remembered the Edwardian age with nostalgia, looking back to their childhoods across the abyss of the Great War.[3] The Edwardian age was also seen as a mediocre period of pleasure between the great achievements of the preceding Victorian age and the catastrophe of the following war.[4] Recent assessments emphasise the great differences between the wealthy and the poor during the Edwardian era and describe the age as heralding great changes in political and social life.
Link: https://en.wikipedia.org/wiki/Edwardian_era\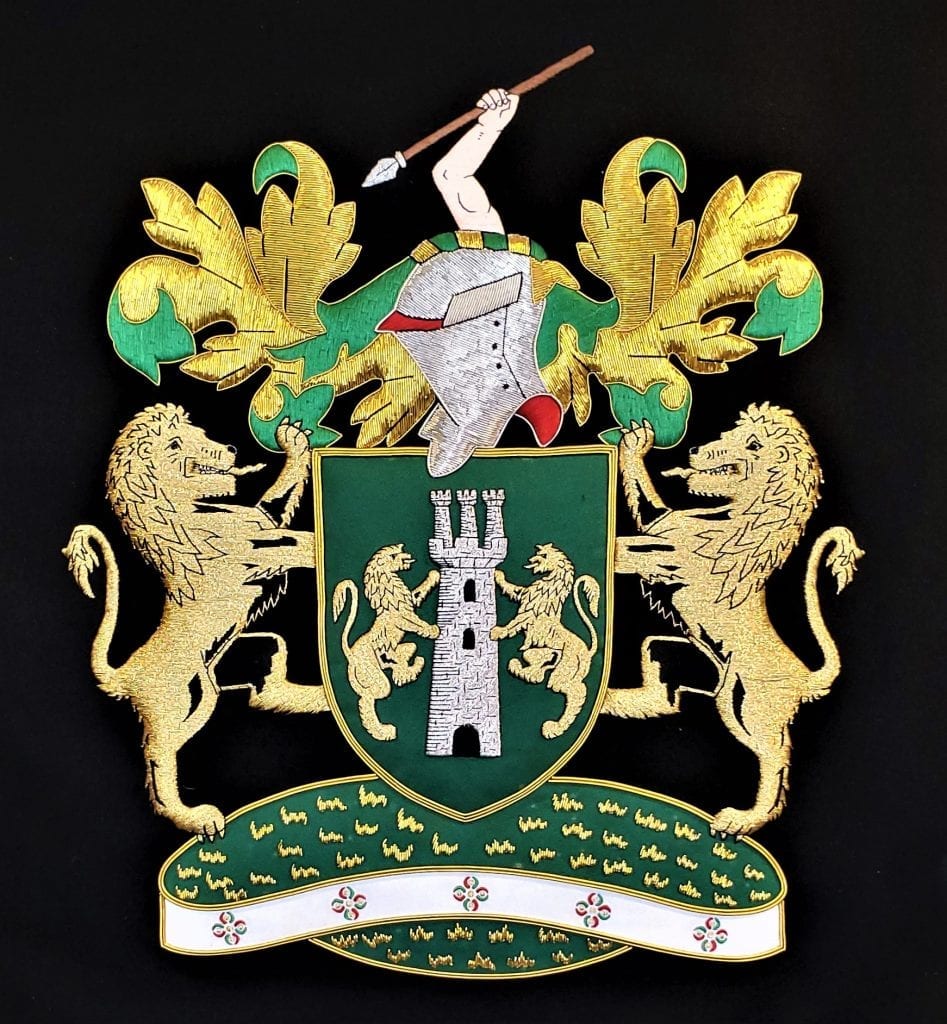 20C British Edwardian Rosewood and Marquetry Library Chair.
Provenance: Bought privately in Ireland.
Dimensions: 39″ tall,  24″ wide and  24″ deep
Condition: Excellent
Price Now: $950