PRESENTING A GLORIOUS piece of ORIGINAL Dutch art, namely, a Scene of Dutch Ice Skating Oil on Canvas by Van Buiksloot.
J. Van Buiksloot was a Dutch painter in the 1950's. His works are quite rare and have appeared in some majorly prestigious Galleries. Little is written or known about the artist.
This original oil on canvas of Ice Skating in the Netherlands, as is evident from the flag of the Netherlands in the scene, evokes powerful memories of a simpler life in times past. Very much in the style of 'folk art' paintings of earlier times, but also retaining a post-impressionistic feel.
This particular painting was exhibited and purchased from the very prestigious (and now gone) Merrill Chase Gallery in Chicago, probably in the 1950's or 60's.
It has the original Merrill Chase Certificate of Authenticity attached to the rear (see photos).
Signed "J. Van Buiksloot" on bottom right.
---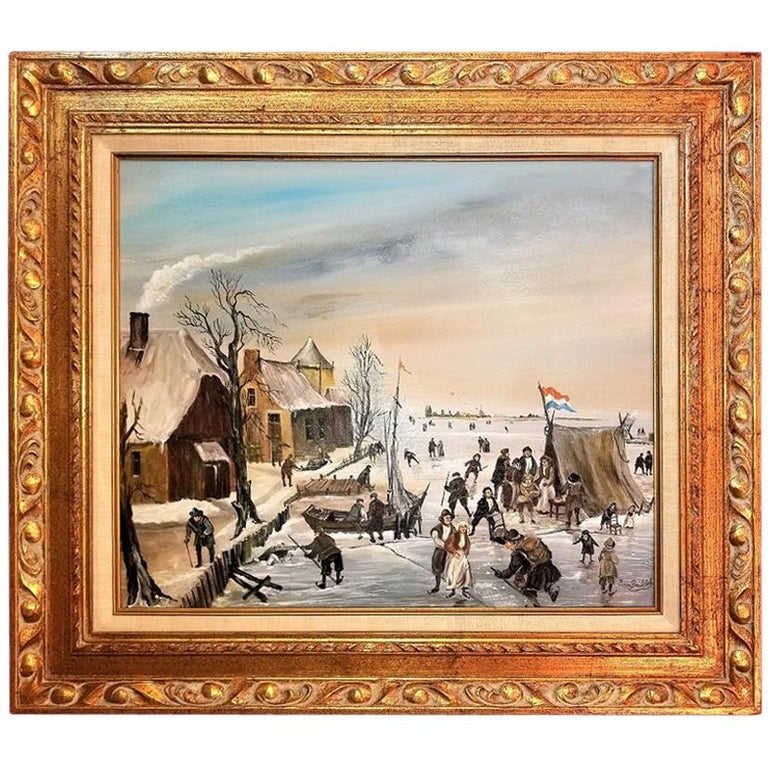 ---
Folk art covers all forms of visual art made in the context of folk culture. Definitions vary, but generally the objects have practical utility of some kind, rather than being exclusively decorative. The makers of folk art are normally trained within a popular tradition, rather than in the fine art tradition of the culture. There is often overlap, or contested ground,[1] with naive art, but in traditional societies where ethnographic art is still made, that term is normally used instead of "folk art".
The types of object covered by the term varies considerably and in particular "divergent categories of cultural production are comprehended by its usage in Europe, where the term originated, and in the United States, where it developed for the most part along very different lines."[2] In America, "folk art" is more likely to include contemporary or recent works of "Outsider art" and similar types, that elsewhere might be called "popular art".[3]
Folk arts are rooted in and reflective of the cultural life of a community. They encompass the body of expressive culture associated with the fields of folklore and cultural heritage. Tangible folk art includes objects which historically are crafted and used within a traditional community. Intangible folk arts include such forms as music, dance and narrative structures. Each of these arts, both tangible and intangible, was originally developed to address a real need. Once this practical purpose has been lost or forgotten, there is no reason for further transmission unless the object or action has been imbued with meaning beyond its initial practicality. These vital and constantly reinvigorated artistic traditions are shaped by values and standards of excellence that are passed from generation to generation, most often within family and community, through demonstration, conversation, and practice.
Lnk: https://en.wikipedia.org/wiki/Folk_art
---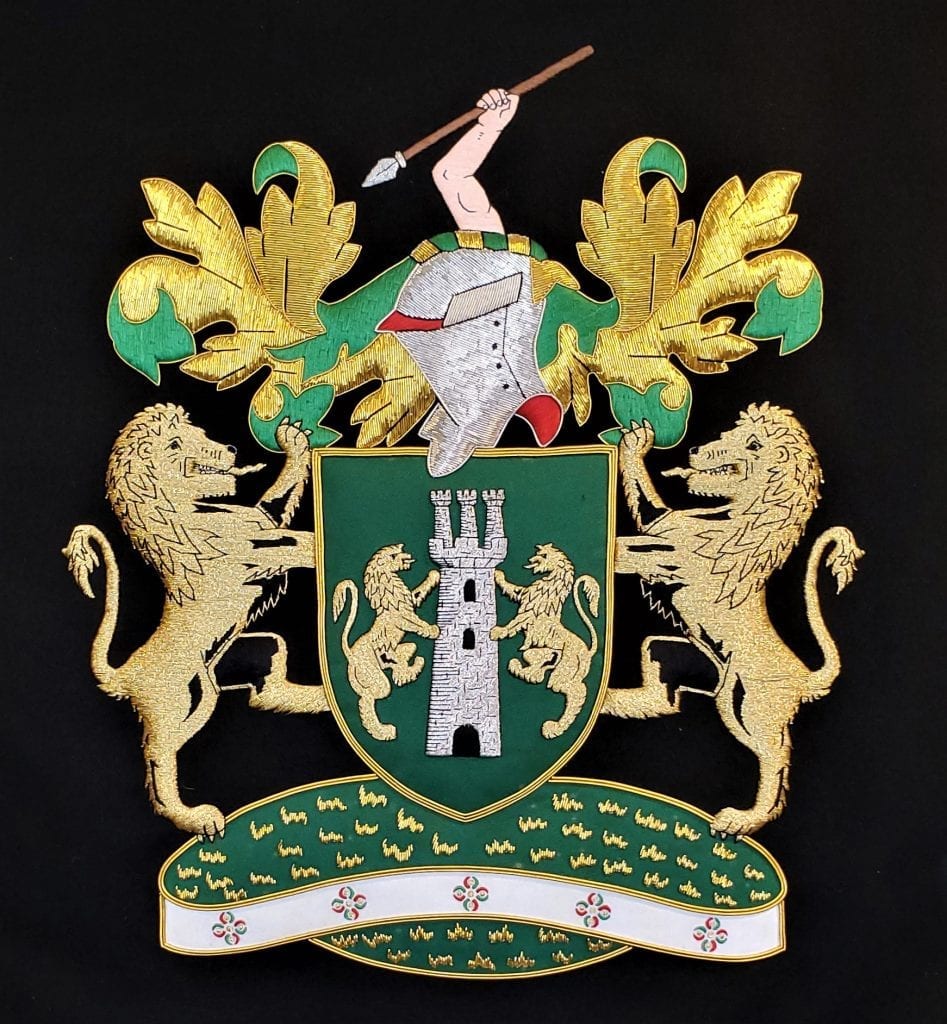 Dutch Ice Skating Oil on Canvas by Van Buiksloot
Provenance: From a Private Dallas Colection.
Condition: Very good. In it's original giltwood frame. Canvas could probably benefit from restreching.
Dimensions: 32.25″ Wide, 28.25″ Tall and 1.25″ Deep
SALE PRICE NOW: $1,800