PRESENTING an EXCEPTIONAL AND RARE 19C SE Asian Highly Carved Wooden and Gilted Floor or Wall Case featuring Hindu Gods.
OUTSTANDING and VERY RARE !!
Mid 19th Century, circa 1850 and probably Cambodian, Thai or Burmese, carved rosewood floor or wall shelf. We think it is Burmese.
Can be hung on wall or used on the floor as depicted in the photos.
Incredibly carved wood. The front has hand-carved statues depicting the Hindu Gods with hand applied gold gilding has been added to highlight the carving and facial features of the Deities.
The piece has 12 open shelves each one fronted on either side by a carved depiction of a Hindu God.
The central 'shrine' is a 2 door press that opens to reveal two further shelves.
The handles to the 'shrine' are likewise made of carved figures of Hindu Gods.
There is a large drawer to the central base with a wonderful carving of a female God reclining.
The base section is flanked on wither side by a pair of glorious Foo Dogs or dragons.
The back and side walls of the entire piece consist of hand-carved fretwork to allow back light (Clever use of LED strips looks great with this piece).
The Central compartment is designed like a central shrine.
Has to be seen to be truly appreciated. a one of a kind piece of art.
Timeless, Rare  and HIGHLY DESIRABLE !!
ONCE IN A LIFETIME OPPORTUNITY !!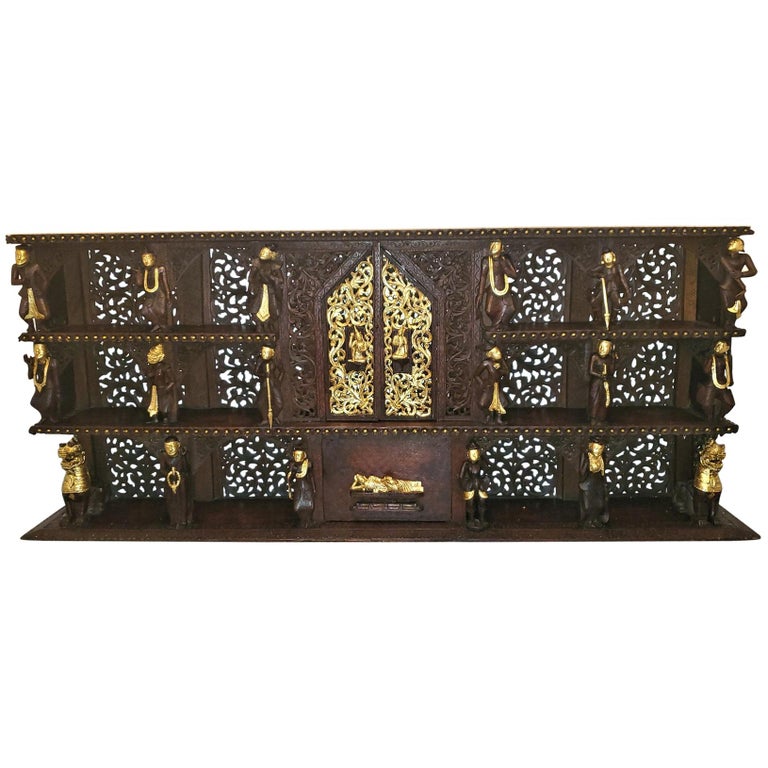 The Hindu Influence in Burma:
Buddha himself was once a Hindu and Gotama Buddha founded Buddhism.
Before the King Anawratha, Burmese were influenced by the Ari Monks who came from India carried with them the Hindu tradition of worship.
When the great king Anawrahta of Pagan, united the whole of Burma into a single kingdom in the eleventh century and made Theravada Buddhism the national religion, there were
already in existence numerous primitive religious cults. There were the worship of Nat spirits, astrology, and alchemy. There were also debased and distorted native cults of magic and sorcery.
The astrology which had its origin in Hindu astrology was practiced then.
Thus many worship some of the Hindu Deities, God, in the Hindu tradition.
LINK: http://www.usamyanmar.net/Buddha/Article/Who%20are%20the%20Buddhist%20Deities.pdf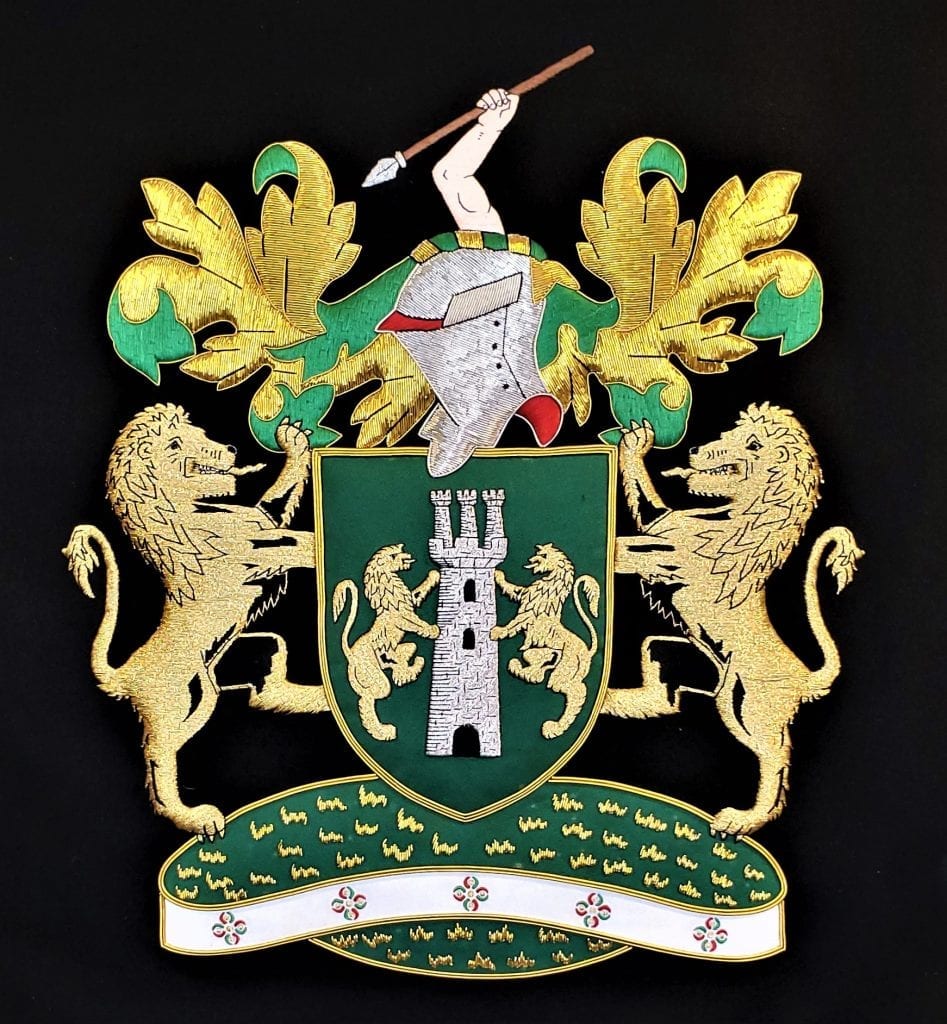 19C SE Asian Highly Carved Wooden and Gilted Floor Case.
Dimensions: 32″ High, 73″ Wide and 10.5″ Deep
Provenance: Bought at Auction in UK
Condition: Very good considering its age and fret carving. Some very minor losses and repair work to the right central tabernacle door. Loss of one small panel on extreme bottom left. The gilt work has been regilded with 22 kt gold leaf, to make it look even more impressive.
SALE PRICE NOW: $4,500