Set of 6 Art Nouveau Solid Walnut Carved Corbels.
PRESENTING a Set of 6 Solid Walnut carved Corbels..Art Nouveau Era.
Beautifully detailed and HIGH QUALITY carving.
Lovely patina consistent with age.
From circa 1920…….American.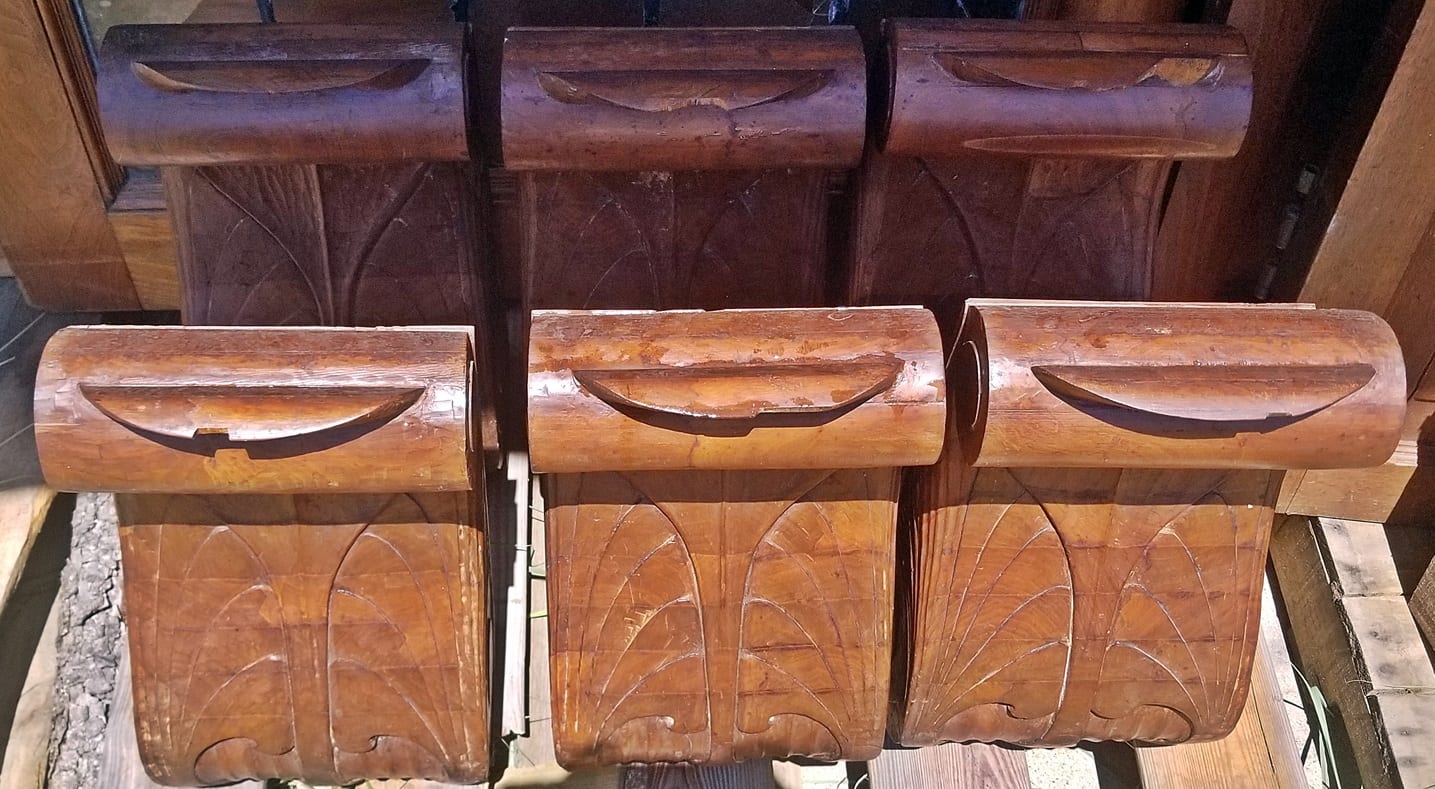 THESE CORBELS ARE READY TO BE INSTALLED INTO YOUR NEW OR CUSTOM HOME PROJECT!!!!
ART NOUVEAU ERA: Art Nouveau (French pronunciation: [aʁ nuvo], Anglicised to /ˈɑːrt nuːˈvoʊ/; Austria. Sezession or Secessionsstil, Catalan Modernisme, Czech Secese, English Modern Style, Germany Jugendstil or Reformstil, Italian also Stile Floreale or Liberty, Slovak Secesia, Russian Модерн [Modern]) or Jugendstil is an international philosophy[1] and style of art, architecture and applied art – especially the decorative arts – that was most popular during 1890–1910.[2] English uses the French name Art Nouveau ("new art"), but the style has many different names in other countries. A reaction to academic art of the 19th century, it was inspired by natural forms and structures, not only in flowers and plants, but also in curved lines. Architects tried to harmonize with the natural environment.[3]
Art Nouveau is considered a "total" art style, embracing architecture, graphic art, interior design, and most of the decorative arts including jewellery, furniture, textiles, household silver and other utensils and lighting, as well as the fine arts. According to the philosophy of the style, art should be a way of life. For many well-off Europeans, it was possible to live in an art nouveau-inspired house with art nouveau furniture, silverware, fabrics, ceramics including tableware, jewellery, cigarette cases, etc. Artists desired to combine the fine arts and applied arts, even for utilitarian objects.[3]
Although Art Nouveau was replaced by 20th-century Modernist styles,[4] it is now considered as an important transition between the eclectic historic revival styles of the 19th century and Modernism.
Link: https://en.wikipedia.org/wiki/Art_Nouveau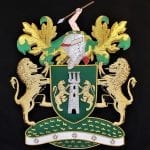 Set of 6 Art Nouveau Solid Walnut Carved Corbels.
Provenance: From a Mansion in Highland Park, Dallas built in the 1920's.
Dimensions: Each Corbel is 18.5″ Tall, 10″ Wide and 7″ Deep.
PRICE NOW: $3,000 (Set of 6)
Set of 6 Art Nouveau Solid Walnut Carved Corbels