PRESENTING A GORGEOUS Nippon Art Nouveau Style Butterfly Vase.
Fully marked on base for having been made and hand decorated in Japanese Macau. This helps date the piece as Macau was under Japanese control from 1938 – 1945.
In the style of Art Nouveau (or indeed later Art Deco). The decoration being mainly highly colorful and large butterflies and floral elements.
Gilt elephant head handles on each side.
Beautiful colors with pink, green, gold, light blue and reds.
BEAUTIFUL & RARE PIECE !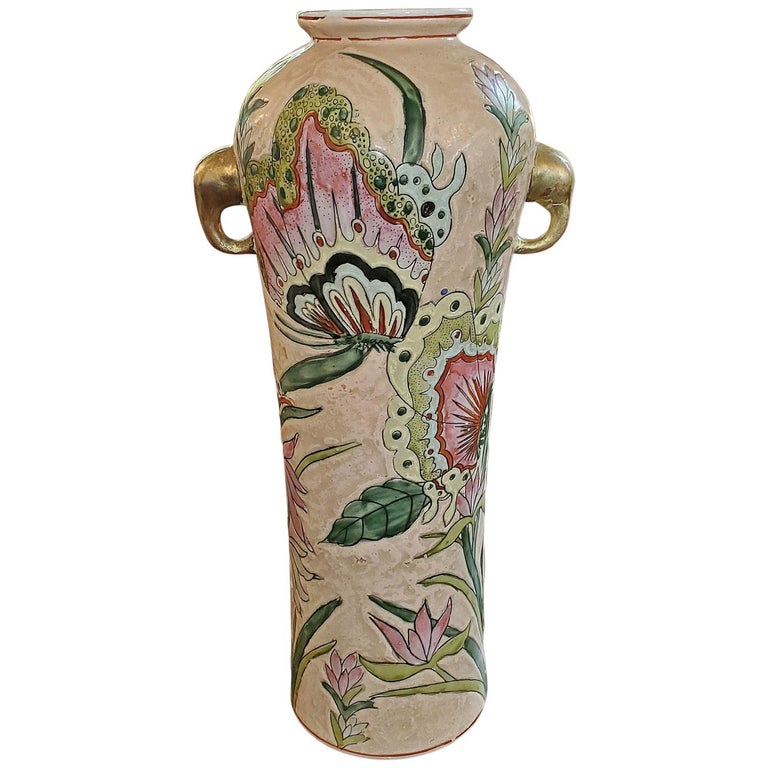 1938–1949: World War II
Macau became a refugee center during WWII causing its population to climb from about 200 thousand to about 700 thousand people within a few years.[20]
Unlike in the case of Portuguese Timor, which was occupied by the Japanese in 1942 along with Dutch Timor, the Japanese respected Portuguese neutrality in Macau, but only up to a point.[20] As such, Macau enjoyed a brief period of economic prosperity as the only neutral port in South China, after the Japanese had occupied Guangzhou (Canton) and Hong Kong. In August 1943, Japanese troops seized the British steamer Sian in Macau and killed about 20 guards. The next month they demanded the installation of Japanese "advisors" under the alternative of military occupation. The result was that a virtual Japanese protectorate was created over Macau.
When it was discovered that neutral Macau was planning to sell aviation fuel to Japan, aircraft from the USS Enterprise bombed and strafed the hangar of the Naval Aviation Centre on 16 January 1945 to destroy the fuel. American air raids on targets in Macau were also made on 25 February and 11 June 1945. Following Portuguese government protest, in 1950 the United States paid US$20,255,952 to the government of Portugal.
Japanese domination ended in August 1945.
Link: https://en.wikipedia.org/wiki/History_of_Macau#1938%E2%80%931949:_World_War_II
---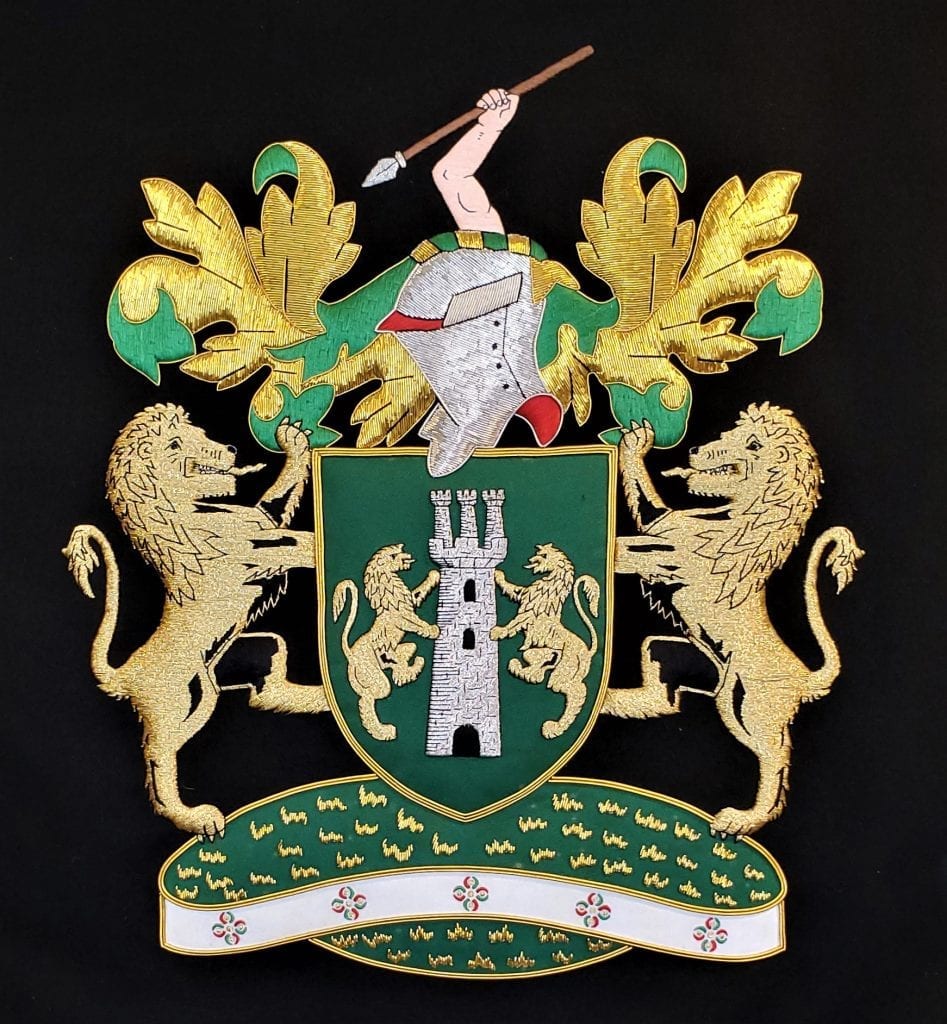 Nippon Art Nouveau Style Butterfly Vase.
Provenance: From a Wealthy Dallas Estate.
Condition: Evidence of a professional repair to one of the elephant head handles but otherwise very good.
Dimensions: 14.25″ Tall, 7″ Wide and 5.25″ Deep, with base diameter of 4.3″
SALE PRICE NOW: $500