PRESENTING a GORGEOUS piece of contemporary art, namely, a Vladimir Ryklin Oil on Paper of Don Quixote De La Mancha.
Giltwood frame, matted and under glass.
Signed bottom right.
VLADIMIR RYKLIN:
"Born in 1934 and educated in Moscow, USSR, Vladimir Ryklin, upon completion of his studies, took a position with the Central Commercial Art Bureau as an illustrator and poster artist. Ryklin has gained wide recognition as a poster artist, not only in his homeland but at exhibitions in France, Belgium and England; his awards include Best Poster Honors in both Moscow and Bulgaria. New York City Ballet, Dresden Opera and Vienna Opera had each commissioned Ryklin's work, yet in his own country he was denied a privilege of being a free artist. In 1975 he fled the USSR in search of the freedom he desired and the chance to pursue art as he felt necessary. Settling in New York, he found employment with the National Broadcasting Company (NBC) as a stage artist, a position he held for many years. Since 1990, Vladimir Ryklin has worked as a production designer for CBS Night Show with David Letterman. Today he enjoys a popularity that would have been impossible to achieve had he not emigrated to US. His canvases are sought by collectors and have been exhibited in numerous well-known galleries, as well as museums, like Munjero Museum of Modern Art in Paris, and having been shown in number of cities and countries around the world. Vladimir Ryklin continues to work every day in his studios in New York and Florida."
Link: https://www.saatchiart.com/ryklinart
Don Quixote (/ˌdɒn kiːˈhoʊti/, also US: /-teɪ/)[1] is a Spanish epic novel by Miguel de Cervantes. Originally published in two parts, in 1605 and 1615, its full title is The Ingenious Gentleman Don Quixote of La Mancha or, in Spanish, El ingenioso hidalgo (or caballero, in Part 2) don Quijote de la Mancha.[a]
A founding work of Western literature, it is often labeled as the first modern novel[2][3] and one of the greatest ever written.[4][5] Don Quixote is also one of the most-translated books in the world.[6]
The plot revolves around the adventures of a member of the lowest nobility, an hidalgo ("Son of Something") from La Mancha named Alonso Quijano, who reads so many chivalric romances that he either loses or pretends to have lost his mind in order to become a knight-errant (caballero errante) to revive chivalry and serve his nation, under the name Don Quixote de la Mancha (in modern-day Spanish, spelled Quijote). He recruits a simple farmer, Sancho Panza, as his squire, who often employs a unique, earthy wit in dealing with Don Quixote's rhetorical monologues on knighthood, already considered old-fashioned at the time, and representing the most vivid realism in contrast to his master's idealism. In the first part of the book, Don Quixote does not see the world for what it is and prefers to imagine that he is living out a knightly story that's meant for the annals of all time.
The book had a major influence on the literary community, as evidenced by direct references in Alexandre Dumas' The Three Musketeers (1844), Mark Twain's Adventures of Huckleberry Finn (1884), and Edmond Rostand's Cyrano de Bergerac (1897), as well as the word quixotic and the epithet Lothario; the latter refers to a character in "El curioso impertinente" ("The Impertinently Curious Man"), an intercalated story that appears in Part One, chapters 33–35.[citation needed]
When first published, Don Quixote was usually interpreted as a comic novel. After the successful French Revolution, it was better known for its presumed central ethic that in some ways individuals can be intelligent while their society is quite fanciful and was seen as a fascinating, enchanting or disenchanting book in this dynamic (and for among books). In the 19th century, it was seen as social commentary, but no one could easily tell "whose side Cervantes was on". Many critics came to view the work as a tragedy in which Don Quixote's idealism and nobility are viewed by the post-chivalric world as insane, and are defeated and rendered useless by common reality. By the 20th century, the novel had come to occupy a canonical space as one of the foundations of modern literature and a formidable example of what letters can do.
Link: https://en.wikipedia.org/wiki/Don_Quixote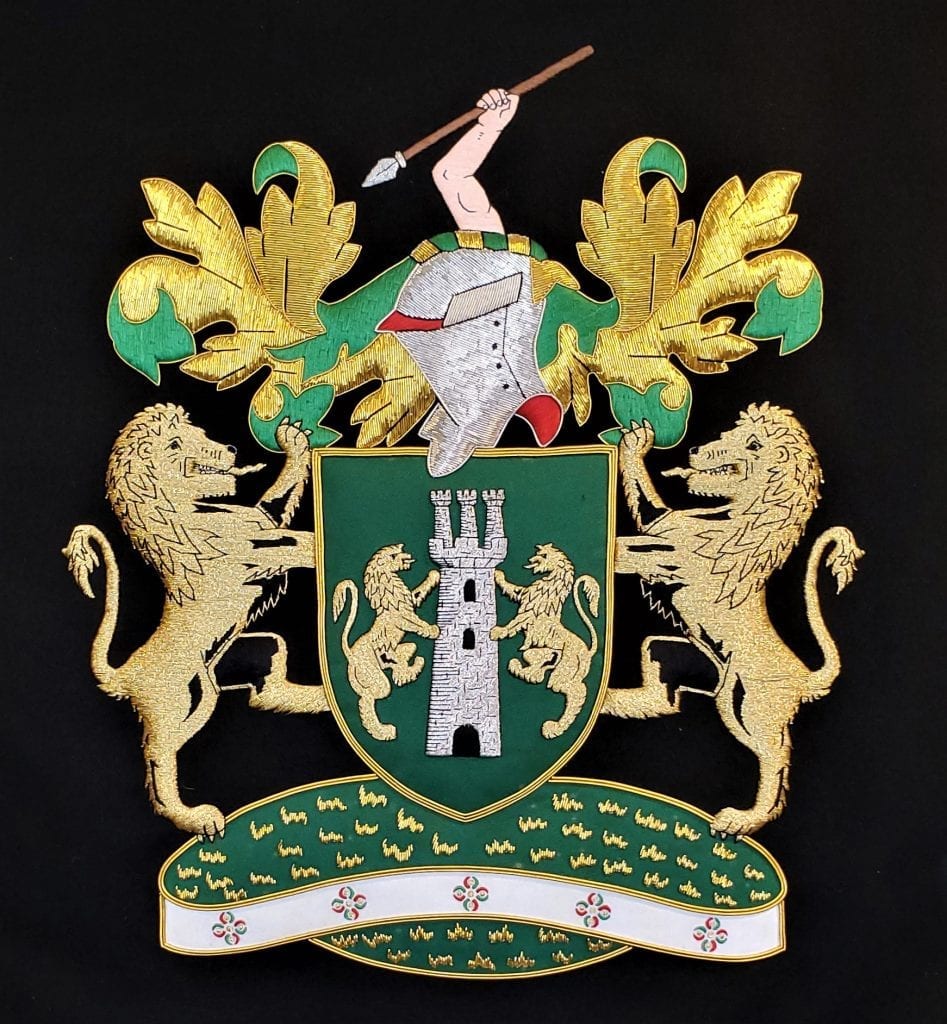 Don Quixote by Vladimir Ryklin Oil on Paper.
Provenance: From the Private Collection of a former NY Art Dealer (who brokered for Ryklin in the 1980's) and then moved to Dallas.
Condition: Mint. In it's original frame and under glass.
Dimensions: 21.25 inches Wide, 27.5 inches Tall and 1.5 inches Deep
SALE PRICE NOW: $5,000