PRESENTING A STUNNING AND HIGHLY IMPORTANT piece of North American HISTORIC furniture, namely, an 18C Mexican/Texas Bargueno Style Chest on Stand.
This is one of the MOST INTRUIGING
pieces we have seen in years !!
Made of pine, maple and walnut this piece is based upon the Spanish Bargueno (Vargueno) Chest style.
It consists of a chest made of pine, maple and walnut on a solid pine stand.
The chest has 2 decorated doors to the front that are Gothic in style with various panels. The 2 front doors open outwards to reveal a very plain interior set of pine drawers in various sizes with walnut knobs. 11 drawers in total with one larger square one in the center.
Each side of the chest are two wrought iron (unmistakably 18th Century) handles.
The lock is also unmistakably 18th Century and appears to be very similar to Spanish locks of the day.
The hinges are later replacements (most likely late 20th Century judging by the screws).
The two lever latches on the interior of the left door are more likely early 20th Century circa 1910.
The pine base or stand has a heavily carved front board (in the Spanish style of carving) and has all the signs of genuine ageing. It is constructed with wooden pegs and the leg supports show signs of hundreds of years of rubbing and wear. Also, the wood in parts exhibits signs of petrification which one would expect to see with a REALLY OLD piece of pine furniture.
WE ARE OF THE OPINION THAT THIS PIECE WAS NOT MADE IN SPAIN, BUT IN COLONIAL SPANISH AMERICA. WE ALSO BELIEVE THAT IT COULD EVEN POSSIBLY HAVE BEEN MADE IN TEXAS DURING SPANISH OCCUPATION.
The reasons for our conclusion are: (1) the materials used are not those that one would expect to see on Spanish pieces. Mostly they used oak and the Bargueno's tended to be highly decorative on the interior when the doors were open. They often were heavily inlaid with bone and ivory. This is replicated in early Mexican pieces (2) this one has a much more rustic or provincial feel to it and the woods used are the one's that would have been available here in Texas or further West. (3) there is a very 'Hacienda Ranch' type feel and look to this piece.
With the piece being found here in Texas and being in the ownership of an avid Private Collector since the early 20th Century we think there is a reasonably good chance that this is a Texas piece and not further West like New Mexico.
From the construction and hardware we date this piece to circa 1750-90.
If we are correct …… this dates this piece to prior to Texas Independence etc. thereby making it HUGELY IMPORTANT AND EXTREMELY, EXTREMELY RARE !!
It could have been made and owned by an early Tejano Family !!!!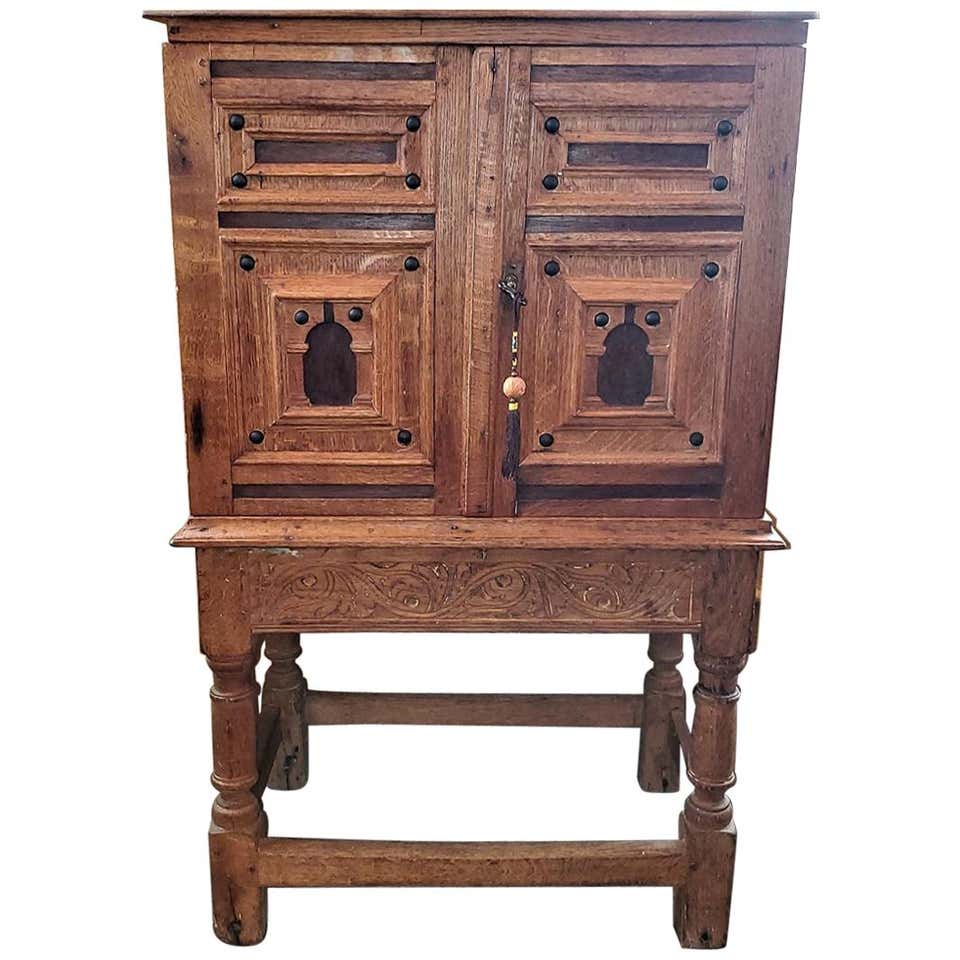 Alternative Title: bargueño
Vargueno, Spanish bargueño, wooden cabinet of mixed Spanish and Oriental origin that first appeared in Europe in the late Middle Ages and became a common article of furniture in the Spanish colonial empire from the late 16th century onward. Its major component is a chest with a drop front. The interior is divided into an intricate arrangement of drawers and recesses for holding jewels, documents, and other valuables. The drawers and recesses are often inlaid with ivory, silver, or gold and are occasionally stained in bright colours. The exterior is elaborately mounted at the corners and elsewhere in iron or silver, and the front is secured by a heavy padlock or conventional lock.
Originally, the base was another chest divided into two cupboards, but later versions usually stand on a support of baluster legs spanned by intricate arcading after French and Italian Renaissance prototypes. The design of the vargueno was later copied by practitioners of the revived Spanish Colonial style in the United States.
Link: https://www.britannica.com/topic/vargueno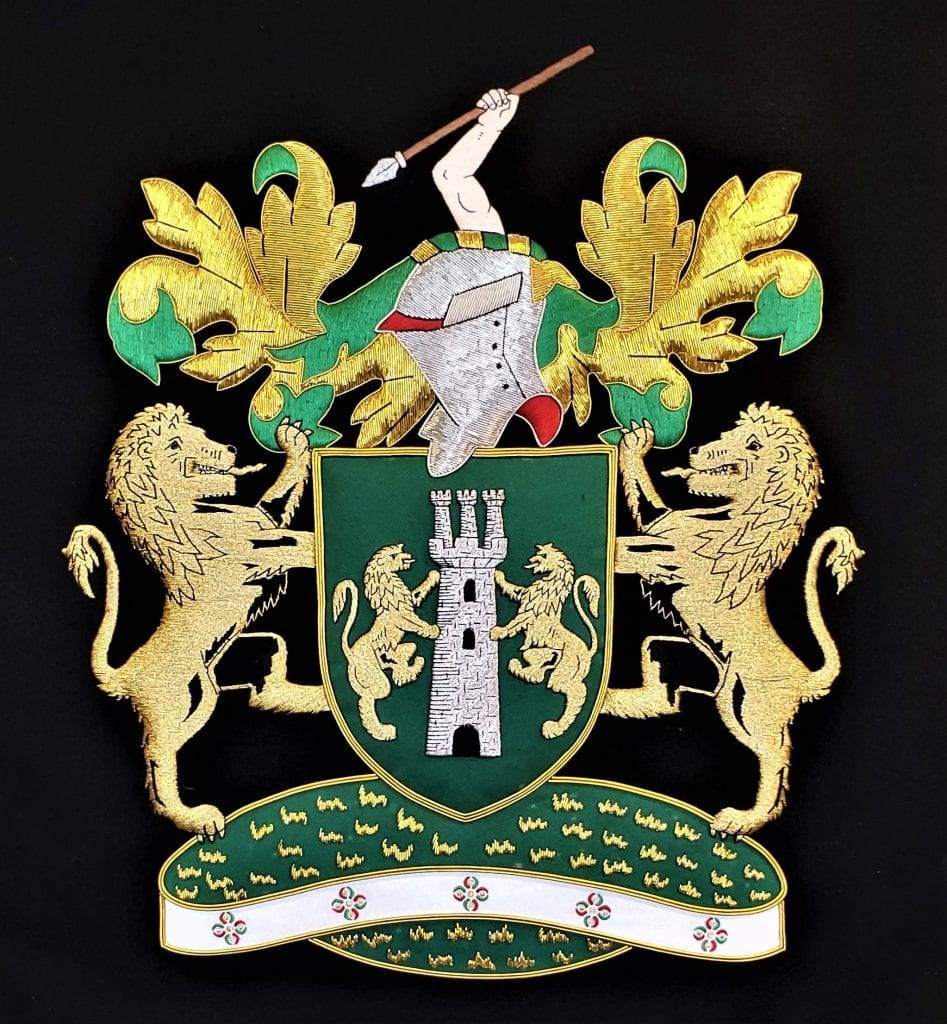 18C Mexican Bargueno Style Chest on Stand.
Provenance: From a Private Dallas Collection.
Condition: Very good. Some minor restorations over the years but nothing to materially change or devalue the piece.
Dimensions: 40″ Tall, 27″ Wide and 17″ Deep
SALE PRICE NOW: $9,000