PRESENTING AN EXTREMELY RARE AND HIGHLY IMPORTANT Indo-Persian Campaign Vanity Box from circa 1780-1800.
Box inlaid with exquisite mosaic inlay.
In the Indo-Persian style of mosaic with Islamic styles.
The mosaic consists of green semi precious stone, bone, brass and pewter in star shaped geometric designs.
Box opens up to reveal a travel mirror which tilts into place and a pull out drawer for toiletries underneath.
The interior is lined with the original deep blue velvet.
This would have been an early campaign piece made for a British Army Officer of rank, so that he could shave etc. whilst on campaign.
It is amazing that this piece has survived in such good condition. It has had some restoration to the mirror, and some minor repairs, but it is still EXQUISITE !!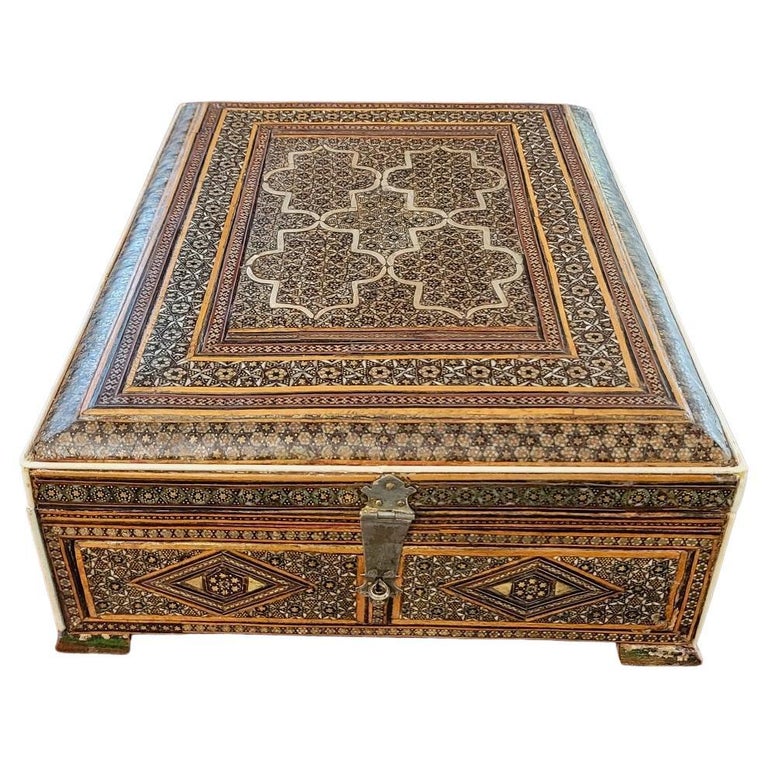 INDO-PERSIAN CULTURE: "Indo-Persian culture" refers to those Persian aspects that have been integrated into or absorbed into the cultures of the Indian Subcontinent (hence the prefix "Indo"), and in particular, into North India, and modern-day Pakistan.
Persian influence was first introduced to the South Asia by Muslim rulers of Turkic and Afghan origin, especially with the Delhi Sultanate from the 13th century, and in the 16th to 19th century by the Mughal Empire. In general, from its earliest days, aspects of the culture and language were brought to the subcontinent by various Persianized Central Asian Turkic and Afghan rulers and conquerors,[1] amongst them the most notable being Mahmud of Ghazni in the 11th century AD.
Persian was the official language of the Delhi Sultanate, the Mughal Empire, and their successor states, as well as the cultured language of poetry and literature. Many of the Sultans and nobility in the Sultanate period were Persianised Turks from Central Asia who spoke Turkic languages as their mother tongues. The Mughals were also culturally Persianized Central Asians (of Turco-Mongol origin), but spoke Chagatai Turkic as their first language at the beginning, before eventually adopting Persian. Persian became the preferred language of the Muslim elite of north India. Muzaffar Alam, a noted scholar of Mughal and Indo-Persian history, suggests that Persian became the lingua franca of the empire under Akbar for various political and social factors due to its non-sectarian and fluid nature.[2] The influence of these languages led to a vernacular that is the ancestor of today's Urdu.
Link: https://en.wikipedia.org/wiki/Indo-Persian_culture
Check out the other Indo-Persian pieces we have in our Inventory in this Section…..especially the Vargueno Box.
THIS IS MUSEUM QUALITY PIECE !!!!
ONCE IN A LIFETIME OPPORTUNITY !!!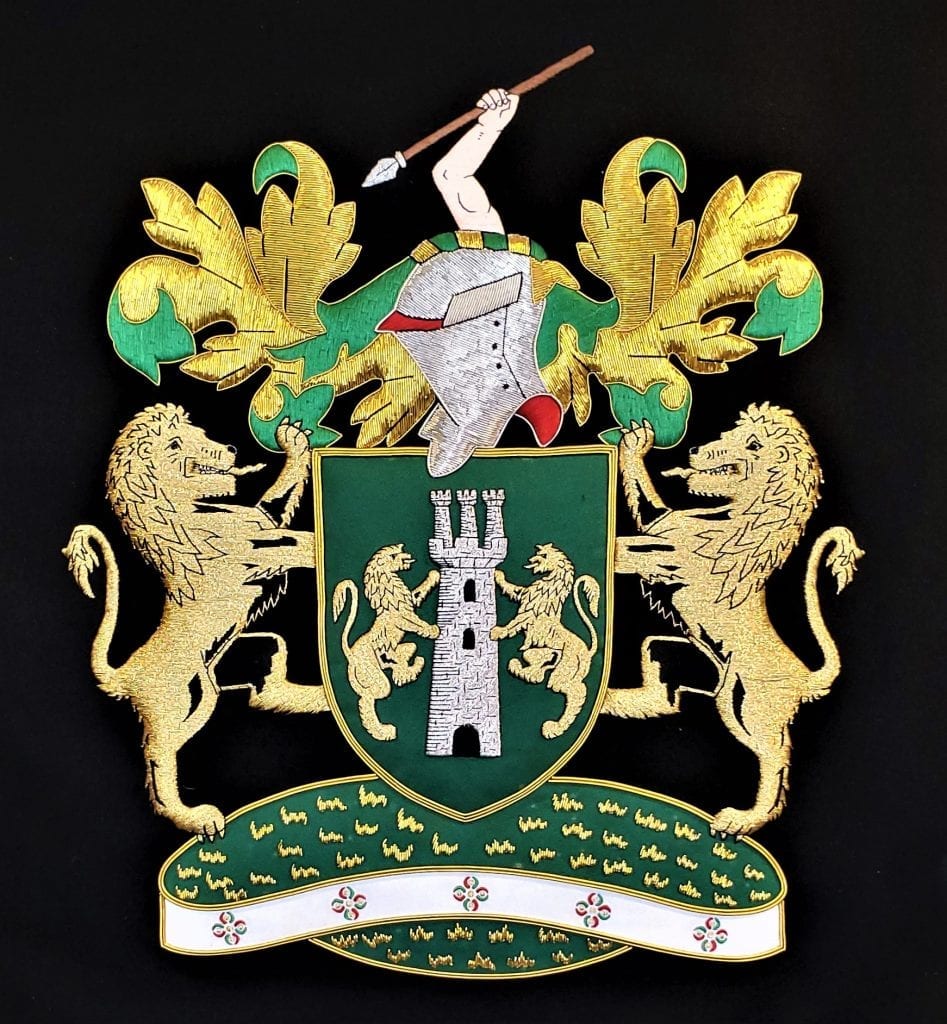 18C Indo-Persian Campaign Vanity Box .
Dimensions: 10.75″ Wide, 14.50″ Long and 5″ High
The Mirror is 10.25″ x 6.75″
Provenance: Bought from a private collector in the UK.
Condition: The box is overall in very good original condition. The mirror is a more recent replacement. The interior of the bottom drawer has been painted gold. Most importantly, the inlay is excellent.
SALE PRICE NOW: $5,800