PRESENTING a STUNNING piece of Indian Antiquity from the 17th Century, namely, a Pair of Red Sandstone Brackets with Elephants and Mahuts Central India Carvings.
From Central India.
These pieces has impeccable Provenance !
They were purchased by a Private Dallas Collector at Sotheby's New York Auction on 15th October 2001. Sale Number 7694, Lot No. 102.
Sotheby's operate a twice yearly auction of Southeast Asian Art & Antiquities in New York in the months of March and September.
The sculptures were described as: "A pair of brackets with elephants and mahuts.
Red Sandstone.
Central India.
17th Century."
They carried an Auction estimate of USD 8,000 to USD 10,000 and sold for USD 8,400 (not including buyers premium).
Allowing for inflation alone this would be over $15,000 in today's value.
The original Sotheby's Lot No. Label is still attached, as is the catalog label on the back.
They have substantially increased in value over the years as a RARE piece from a prestigious Collection and RARE pieces of Asian antiquity.
THESE WOULD MAKE A STUNNING BASE FOR A GLASS COFFEE TABLE !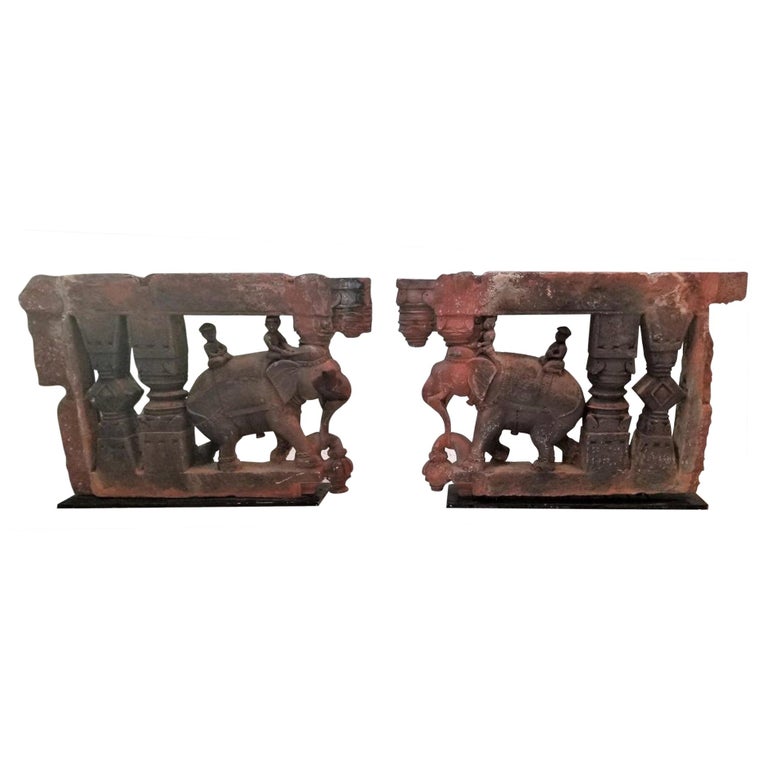 ---
A mahout is an elephant rider, trainer, or keeper.[1] Usually, a mahout starts as a boy in the family profession when he is assigned an elephant early in its life. They remain bonded to each other throughout their lives .
The word mahout derives from the Hindi words mahaut (महौत) and mahavat (महावत), and originally from the Sanskrit mahamatra (महामात्र).
Another term is cornac or kornak, which entered many European languages via Portuguese. This word derives ultimately from the Sanskrit term karināyaka, a compound of karin (elephant) and nayaka (leader). In Telugu, a person who takes care of elephants is called a Mavati; this word is also derived from Sanskrit. In Tamil, the word used is pahan, which means "elephant keeper", and in Sinhalese kurawanayaka ("stable master"). In Malayalam the word used is paappaan.
In Burma, the profession is called u-si; in Thailand kwan-chang (ควาญช้าง); and in Vietnam quản tượng.
Link: https://en.wikipedia.org/wiki/Mahout
---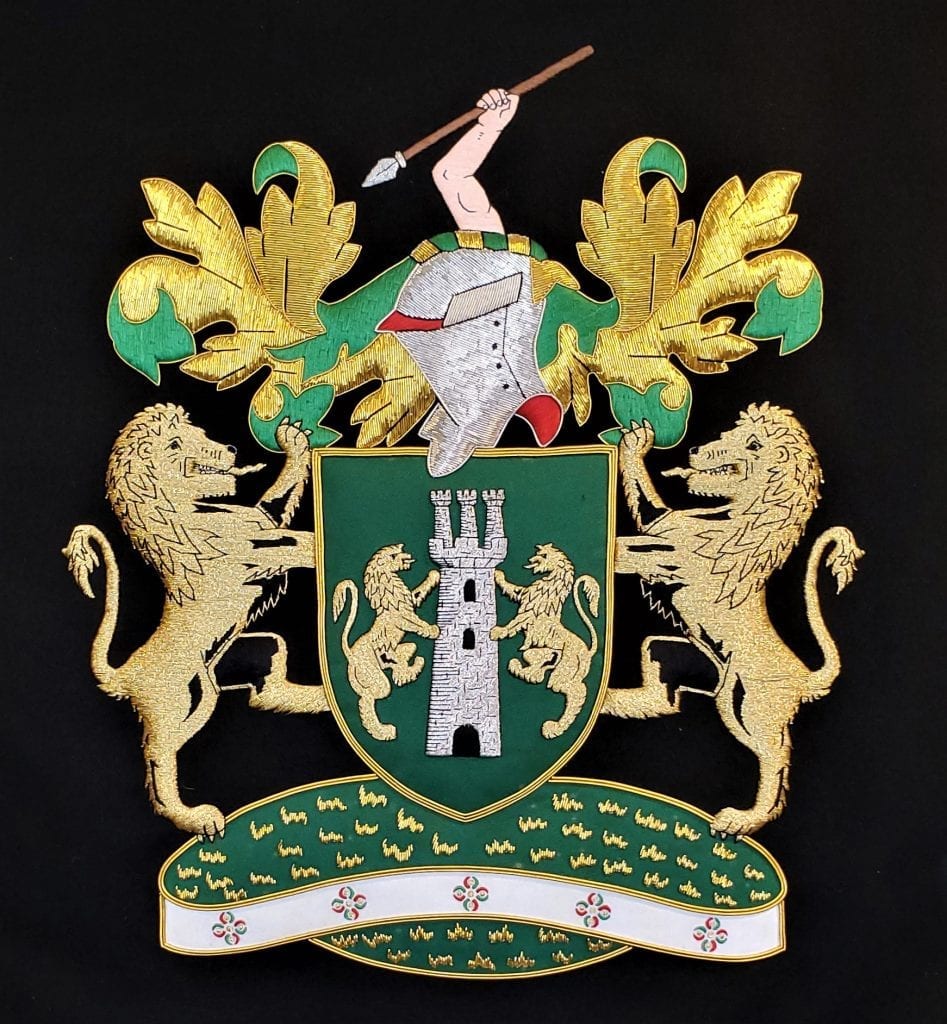 17C SE Asian Indian Pair of Brackets with Elephants and Mahuts
Provenance: See Above.
Condition: Good condition considering age. Some discoloration caused by weatherization.
Dimensions: Each is 23.5″ Tall, 4″ Deep and 33.5″ Wide.
SALE PRICE NOW: $32,000