PRESENTING a STUNNING piece of Indian Antiquity from the 11th Century, namely, a stone sculpture, 11C Ambika Buff Sandstone Western India.
From Western India.
This piece has impeccable Provenance !
It was purchased by a Private Dallas Collector at Sotheby's New York Auction on 24th September 2004. Sale Number 8008, Lot No. 20.
Sotheby's operate a twice yearly auction of Southeast Asian Art & Antiquities in New York in the months of March and September.
The sculpture was described as: "The panel carved in relief with the Goddess standing in a graceful posture at center, balancing a child on her left hip and holding a bunch of radishes in her right hand, another child standing at her right and a lion crouching at her left. Ambika is flanked by an elephant and lion on either side, each with raised foreleg, set within recessed niches separated by pilasters.
13 by 26.75 in. (33 by 68 cm.)
11th/12th Century.
Property from an Upstate New York Collection."
It carried an Auction estimate of USD 5,000 to USD 7,000 and sold for USD 5,400 (not including buyers premium).
Allowing for inflation alone, this would be over $10,750 in today's value. At top estimate, this would be over $14,000 in today's value.
The original Sotheby's Lot No. Label is still attached, as is the catalog label on the back.
It has substantially increased in value over the years as a RARE piece from a prestigious Collection and a RARE piece of Asian antiquity.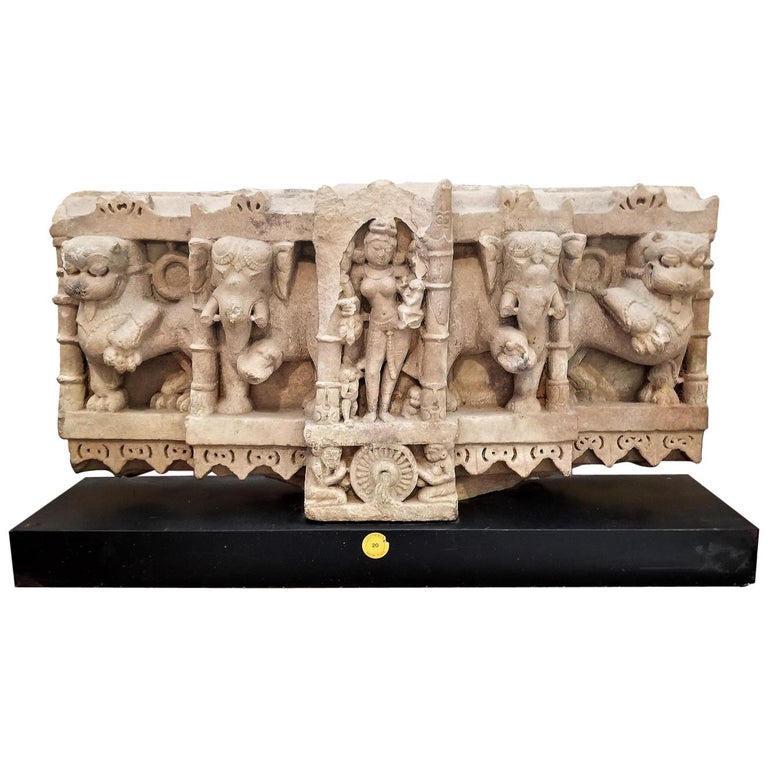 ---
Ambika is generally the name of Adi Shakti or Shakti, consort of Parashivam. She has eight arms, holding multiple weapons. She is also known as Bhagavati or Chandi. She is also considered Adi Shakti herself and Mother of the Universe as well as all beings which is also the meaning of the name "Ambika".she is the goddess in skanda purana and Devi Mahatmya(part of the Markandeya Purana),who appeared from the body of Parvati and slayed the demons Shumbh and Nishumbh. She is also identified as Amba, Durga, Bhagavathi, Parvati, Bhavani,Ambe Maa,Sherawaali,Mata raani etc.
Manifestations and aspects of Ambika
In Srimad Devi Bhagavatham, Ambika is the lineal progenitor of all other goddesses. She is worshiped as one with many forms and names. Her form or incarnation depends on her mood. For example:
Link: https://en.wikipedia.org/wiki/Ambika_(goddess)
---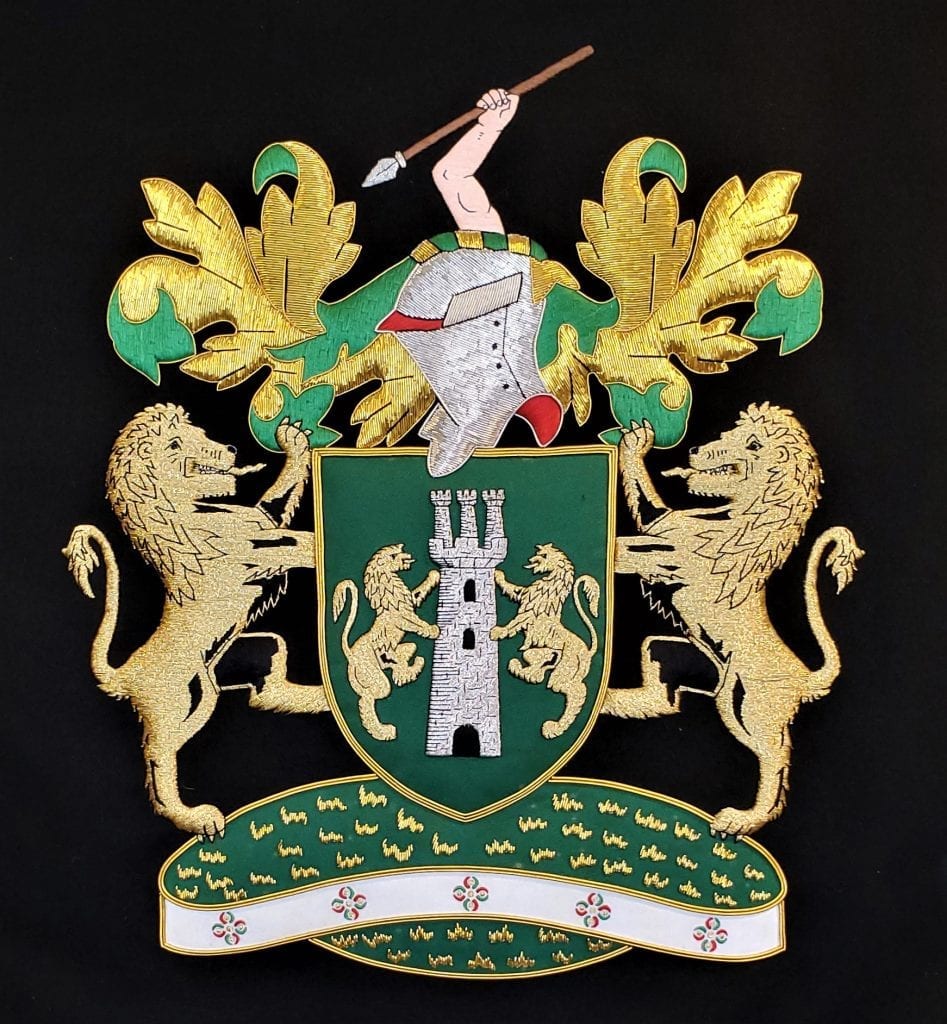 11C Ambika Buff Sandstone Western India.
Provenance: See Above.
Condition: Very good original condition.
Dimensions: 28.25″ wide, 6.5″ deep and 15.5″ tall.
SALE PRICE NOW: $22,000