PRESENTING a GORGEOUS piece of contemporary art, namely, a Vladimir Ryklin Oil on Canvas Cirque de Soleil 1.
VLADIMIR RYKLIN:
"Born in 1934 and educated in Moscow, USSR, Vladimir Ryklin, upon completion of his studies, took a position with the Central Commercial Art Bureau as an illustrator and poster artist. Ryklin has gained wide recognition as a poster artist, not only in his homeland but at exhibitions in France, Belgium and England; his awards include Best Poster Honors in both Moscow and Bulgaria. New York City Ballet, Dresden Opera and Vienna Opera had each commissioned Ryklin's work, yet in his own country he was denied a privilege of being a free artist. In 1975 he fled the USSR in search of the freedom he desired and the chance to pursue art as he felt necessary. Settling in New York, he found employment with the National Broadcasting Company (NBC) as a stage artist, a position he held for many years. Since 1990, Vladimir Ryklin has worked as a production designer for CBS Night Show with David Letterman. Today he enjoys a popularity that would have been impossible to achieve had he not emigrated to US. His canvases are sought by collectors and have been exhibited in numerous well-known galleries, as well as museums, like Munjero Museum of Modern Art in Paris, and having been shown in number of cities and countries around the world. Vladimir Ryklin continues to work every day in his studios in New York and Florida."
Link: https://www.saatchiart.com/ryklinart
---
Cirque du Soleil (French: [sɪʁk dzy sɔ.lɛj], "Circus of the Sun" or "Sun Circus") is a Canadian (Quebecois) entertainment company and the largest theatrical producer in the world.[3] Based in Montreal, Quebec, Canada, and located in the inner-city area of Saint-Michel, it was founded in Baie-Saint-Paul on 7 July 1984, by two former street performers, Guy Laliberté and Gilles Ste-Croix.[4]
Initially named Les Échassiers ([lez‿e.ʃa.sje], "The Waders"), they toured Quebec in 1980 as a performing troupe. Their initial financial hardship was relieved in 1983 by a government grant from the Canada Council for the Arts, as part of the 450th anniversary celebrations of Jacques Cartier's voyage to Canada.[5] Le Grand Tour du Cirque du Soleil was a success in 1984, and after securing a second year of funding, Laliberté hired Guy Caron from the National Circus School to recreate it as a "proper circus". Its theatrical, character-driven approach and the absence of performing animals helped define Cirque du Soleil as the contemporary circus ("nouveau cirque") that it remains today. (The only two instances of animals in Cirque du Soleil shows are the snakes of Zumanity and the doves of Believe.[6])
Each show is a synthesis of circus styles from around the world, with its own central theme and storyline. Shows employ continuous live music, with performers rather than stagehands changing the props. After financial successes and failures in the late 1980s, Nouvelle Expérience was created – with the direction of Franco Dragone – which not only made Cirque du Soleil profitable by 1990, but allowed it to create new shows.[7]
Cirque du Soleil expanded rapidly through the 1990s and 2000s, going from one show to 19 shows in over 271 cities on every continent except Antarctica. The shows employ approximately 4,000 people from over 40 countries and generate an estimated annual revenue exceeding US$810 million.[8][9] The multiple permanent Las Vegas shows alone play to more than 9,000 people a night, 5% of the city's visitors, adding to the 90 million people who have experienced Cirque du Soleil worldwide.[9]
In 2000, Laliberté bought out Gauthier, and with 95% ownership, has continued to expand the brand.[10] In 2008, Laliberté split 20% of his share equally between two investment groups Istithmar World and Nakheel of Dubai, in order to further finance the company's goals. In partnership with these two groups, Cirque du Soleil had planned to build a residency show in the United Arab Emirates in 2012 directed by Guy Caron (Dralion) and Michael Curry.[11] However, following Dubai's financial problems in 2010 caused by the 2008 recession, Laliberté stated that the project had been "put on ice";[12] that he might be looking for another financial partner to bankroll the company's future plans; and that he might even consider giving up another 10% of his share in the company.[12] Several more shows are in development around the world, as well as a television deal, a women's clothing line, and possible ventures into other mediums such as spas, restaurants and nightclubs.[13] Cirque du Soleil also produces a small number of private and corporate events each year (past clients have included the royal family of Dubai and the 2007 Super Bowl).[14]
The company's creations have received numerous prizes and distinctions, including a Bambi Award in 1997; a Rose d'Or in 1989; three Drama Desk Awards in 1991, 1998 and 2013; three Gemini Awards; four Primetime Emmy Awards;[15][16] and a star on the Hollywood Walk of Fame.[17] In 2000, Cirque du Soleil was awarded the National Arts Centre Award, a companion award of the Governor General's Performing Arts Awards.;[18] and in 2002 was inducted into Canada's Walk of Fame.
In 2015, TPG Capital, Fosun Industrial Holdings[19] and Caisse de dépôt et placement du Québec purchased 90% of Cirque du Soleil.[20] The sale received regulatory approval from the Government of Canada on 30 June 2015.
Link: https://en.wikipedia.org/wiki/Cirque_du_Soleil
---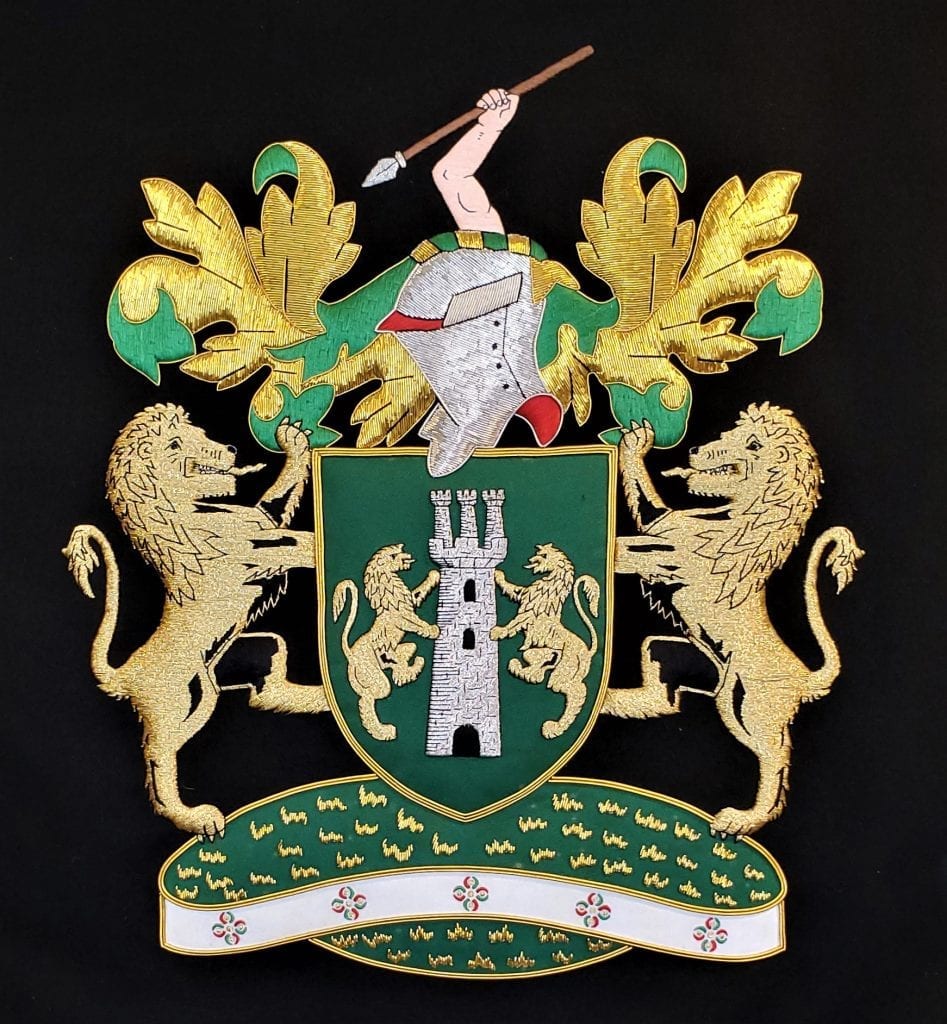 Vladimir Ryklin Oil on Canvas Cirque de Soleil 1.
Provenance: From the Private Collection of a former NY Art Dealer (who brokered for Ryklin in the 1980's) and then moved to Dallas.
Condition: Mint. In it's original frame and under glass.
Dimensions: 23″ Wide, 29″ Tall and 1.5″ Deep
SALE PRICE NOW: $4,000