Vintage Schonbek Crystal 6 Arm Chandelier.
GORGEOUS Vintage Crystal Chandelier by Schonbek…….a Swarofski Subsidiary.
From circa 1971.
Comes with Original paperwork and C.O.A.
The Certificate of Authenticity reads as follows: " Your Schonbek is an original design tracing its history back to 1870, when, Adolph Schonbek founded the Schonbek Company in Bohemia.
The coat of arms associated with Schonbek products was awarded by the Hapsburg Emperor Francis Joseph I.
Generation after generation, we Schonbeks have made the study of the crystal chandelier in all its forms our life's work. The great moments in history find their reflection in our reinterpretations of classic designs. And our contemporary designs have written a new chapter in the history of crystal.
Your Schonbek is of heirloom quality and is designed to last for generations.
SCHONBEK
61 Industrial Blvd., Plattsburgh, NY 12901-1908″
Chandelier Number 1353…………..very rare !
6 Arm………..7 bulb Chandelier.
Each of the 6 arms has a bulb and one is located inside the center of the  base.
The Chandelier has a number of layers.
The Ceiling rose has a Crystal bowl….as has each of the 6 arms.
The central column is made of a a number of different sized crystal balusters.
The top of the piece has a number of drop crystal pendants  hanging on a series of smaller cut crystals.
The central layer has crystal swags and large pendant crystals of 2.5″ on all sides.
The base of the chandelier has a series of teardrop crystal spears tapering into the center in layers.
A TRULY BEAUTIFUL CHANDELIER !!
About Schonbek Worldwide Lighting
Shonbek Worldwide Lighting, a Swarovski company, has 140 years of experience crafting superior crystal chandeliers and lighting with unparallelled design versatility. From traditional Bagatelle chandeliers and wall sconces to contemporary Refrax pendants and ceiling fixtures, Schonbek radiates grace and opulance. Schonbek also offers candelabras and table lamps.
Adolph Schonbek founded his chandelier factory in Bohemia in 1870. Driven by the spirit of innovation, he laid the foundation for a successful company that to this day is making history. Today based in Plattsburgh/New York, with a product it has perfected over time, SCHONBEK's reach extends far beyond the present.
It doesn't take a secret formula to achieve lasting quality – it just takes consistency. And since 1870, SCHONBEK has remained true to its principles. 140 years experience in craftmanship have made SCHONBEK the world's leading manufacturer of crystal chandeliers and ensure individual service, unparallelled versatility of design, and glaringly superior quality from the hands of masters.
Chandeliers from SCHONBEK radiate grace and opulence. They are engineered to embellish places of historical importance, such as the White House and Buckingham Palace, and places of exceptional character. The light that SCHONBEK chandelier emits is more than mere illumination – it is stories shining.
All things of beauty in life look even more beautiful in the right light. SCHONBEK makes crystal chandeliers that are meant to last for generations. A design that bears the name SCHONBEK is a treasure whose value is reflected not just in its luster, but also in the fact that it can be cherished for years and years.
SCHONBEK is a member of the Swarovski Company
Since 2007 SCHONBEK is a member of the Swarovski Company. With this merge, Swarovski brought two world-class brands – each with their own unique identity and heritage – together under one roof.
Link: http://www.lightingnewyork.com/brand/schonbek.html#about
In SUPER CONDITION…..some very minor losses of crystal….but these can be easily replaced. We have reduced the price accordingly.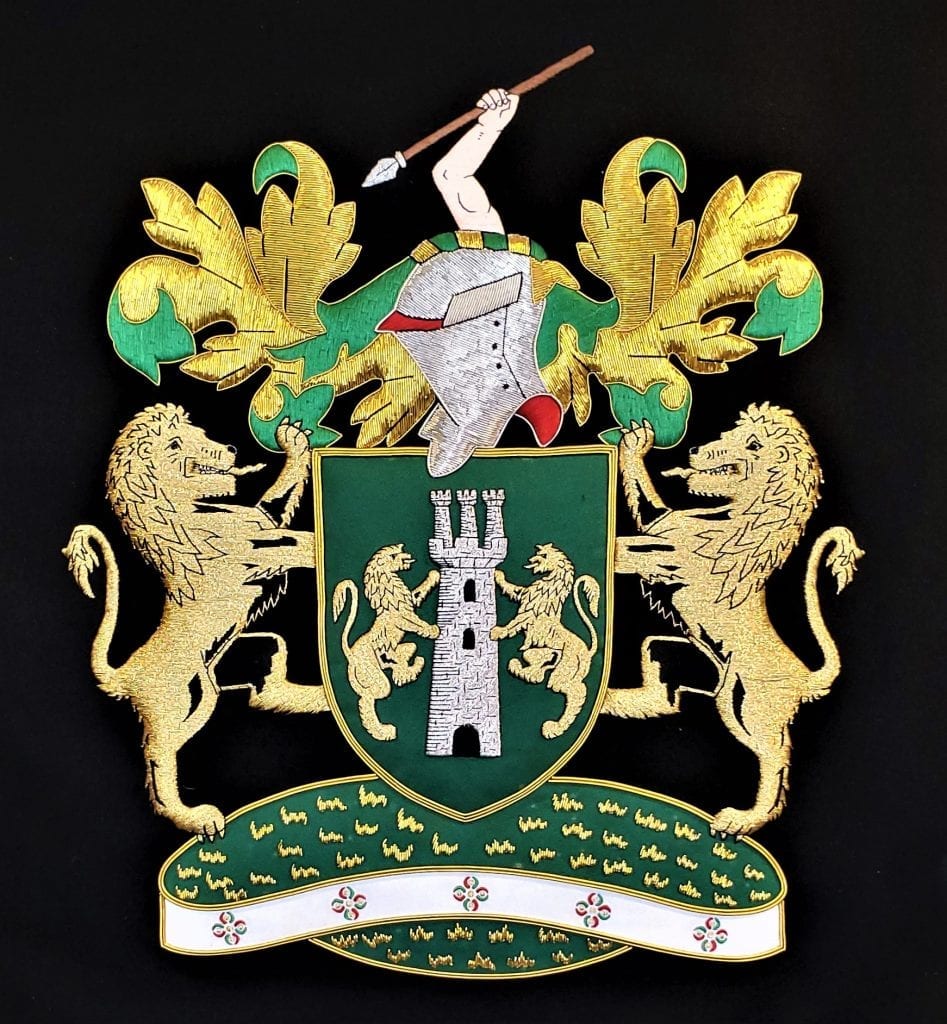 Vintage Schonbek Crystal 6 Arm Chandelier.
Provenance: From an Antique Dealer's house in Greenville, TX (Has it's original paperwork)
Dimensions: Diameter : 23″, Length: 26″
Price Now: $1,200