Vintage 1980s Zylmex Mobil Oil Truck.
Presenting a very RARE Vintage 1980s Zylmex Mobil Oil Truck.
Die cast metal.
Vintage 1980s Zylmex Mobil Oil Truck.
Also of interest….this one is unique as it is incorrectly stamped as a concrete mixer on the base.
Zee Toys was -together with Zylmex– a brand name of Zyll Enterprise Ltd. Like most, these lightweight diecast and plastic toys were manufactured in China. Their quality varies and collector value remains comparatively low. However, some unusual models have been produced over the years Zyll was in production. Besides a large array of models of different sizes and scales, two product lines stand out, both roughly 1:64 scale, dubbed 'Pacesetters' and 'Dynawheels.' Pacesetters are the better quality of the two, usually sporting metal chassis, opening doors and other parts, while Dynawheels are generally lighter, with plastic chassis and no opening parts.
Many other series exist, most notably Ridge Riders series of approximately 1:24 scale motorcycles, and Dyna-Flites military airplane toys. Other manufacturers that have carried the Zee Toys brand name include Edocar, a Dutch licensee, and Intex Recreation. Sets of Zee Toys Pacesetters were also issued through Sears as Roadmates.
Zyll Enterprise Ltd. went out of business in March 1996, and all the dies and trademarks were sold to the Hong Kong firm of Red Box International in 1997. There was also a connection between Zee Toys and Intex Corporation. Up until 1993, Intex was the sole importer of Zee Toys to the US. Since then, Zyll products have been sold under the Redbox, and more recently, Motormax brands.
Before Redbox International purchased Zyll Enterprise (around 1998), and before the Motormax line was introduced by Redbox, many of the Motormax castings still available today were originally produced and marketed by Zyll Enterprise under the Zylmex and Zee Toys brands. Two Motormax 3′ series have been documented – the 6000-Series and the J-Series.
Zylmex models are the oldest and most valued die-cast toys produced by the company. Even the earliest Zylmex models were designated with a 'D' preceding the model number on the base, and many were later reissued as Zee Toys Dynawheels.
Link; http://www.fabtintoys.com/zee-toys/
Our entire Collection of Vintage Toy Cars, Trains, Model Buildings and everything for the train enthusiast, railfan or ferroequinologist was acquired by us from the Estate of a Private Collector in Texas, who amassed his enormous collection over the 1970's and 1980's. He had dedicated an entire room of his house to his train collection. He had assembled and built an entire 'City' to accompany his collection. He died in 1994 and his collection remained 'untouched' until we acquired it in its entirety. Once cleaned, the collection was in MINT condition.
NOTE: We have not tested any of the trains and cannot vouch or warrant for their working condition. We were informed by the personal representative in the Estate that everything was working perfectly up to the death of the owner, and as previously indicated have remained 'untouched' since then.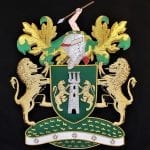 Vintage 1980s Zylmex Mobil Oil Truck.
Provenance: From a Private Collector.
Dimensions: 
2.5″ long,  1″ tall and  3.6″ wide
Condition: Minor Wear.
Price Now: $14.99