PRESENTING a GLORIOUSLY RARE BOOK …. Tarzan of the Apes by Edgar Rice Burroughs Grosset 1st Edition.
New York: Grosset & Dunlap, [c. 1914 (1929)]. 8vo. [6], 392 pp. Frontisp. silhouette by Fred J. Arting printed on glossy stock. Red cloth, black lettering front cover & spine (minor bumping to corners), w/ d.j. wraparound cover art of Tarzan sitting in tree — based on the McClurg 1st editon by Paul Stahr from Fred Arting silhouette illust. (very minor chipping foot of spine, minor closed tears, closed tear at fore-edge, minor water damage to cover and first couple of pages but otherwise v. good), still VG/VG- copy. Early Grosset edition of No. 1 in the Tarzan series.
---
Tarzan of the Apes is a novel written by Edgar Rice Burroughs, the first in a series of books about the title character Tarzan. It was first published in the pulp magazine All-Story Magazine in October, 1912; the first book edition was published in 1914 by A.C. McClurg & Co in Chicago. The publisher was made famous by their original publishing of the Tarzan of the Apes novels and other stories of Edgar Rice Burroughs. Tarzan of the Apes tells the story of Tarzan ("White Skin" in ape language) who is adopted as a baby by the she-ape Kala after his parents, the Lord and Lady Greystoke, pass away after being marooned in West Africa. Immediately popular, Burroughs continued the series into the 1940s with two dozen sequels, and the Tarzan character has been immortalized in books, films and television since. Tarzan was the first literary character to be registered in a trademark. Tarzan and the Castaways was the last finished story by Burroughs, the 24th in his series on Tarzan. In addition to the title novella, the book also includes two short stories about Tarzan. Tarzan: The Lost Adventure is a novel by American writer Joe R. Lansdale, based on an incomplete fragment of a Tarzan novel written by Edgar Rice Burroughs which had been left unfinished at his death. The book was serialized in four parts by Dark Horse Comics, before being published as a single volume in 1995
No dust jacket. Some water damage to cover and first couple of pages, but otherwise good.
Has the original owners label … for "Scotta Obenchain" and the original retailers label for Sanger Bros., in Dallas TX.
Tarzan of the Apes by Edgar Rice Burroughs 1st Edition
---
---
Tarzan is a series of twenty-four adventure novels written by Edgar Rice Burroughs, followed by several novels either co-written by Burroughs, or officially authorized by his estate. There are also two works written by Burroughs especially for children that are not considered part of the main series.
The series is considered a classic of literature and is the author's best-known work. Tarzan has been called one of the best-known literary characters in the world. Written by Burroughs between 1912 and 1965, Tarzan has been adapted many times, complete or in part, for radio, television, stage, and cinema. (It has been adapted for the cinema more times than any book)
Even though the copyright on Tarzan of the Apes has expired in the United States, the name Tarzan is still protected as a trademark of Edgar Rice Burroughs, Inc. Also, the work remains under copyright in some other countries where copyright terms are longer.
Link: https://en.wikipedia.org/wiki/Tarzan_(book_series)
---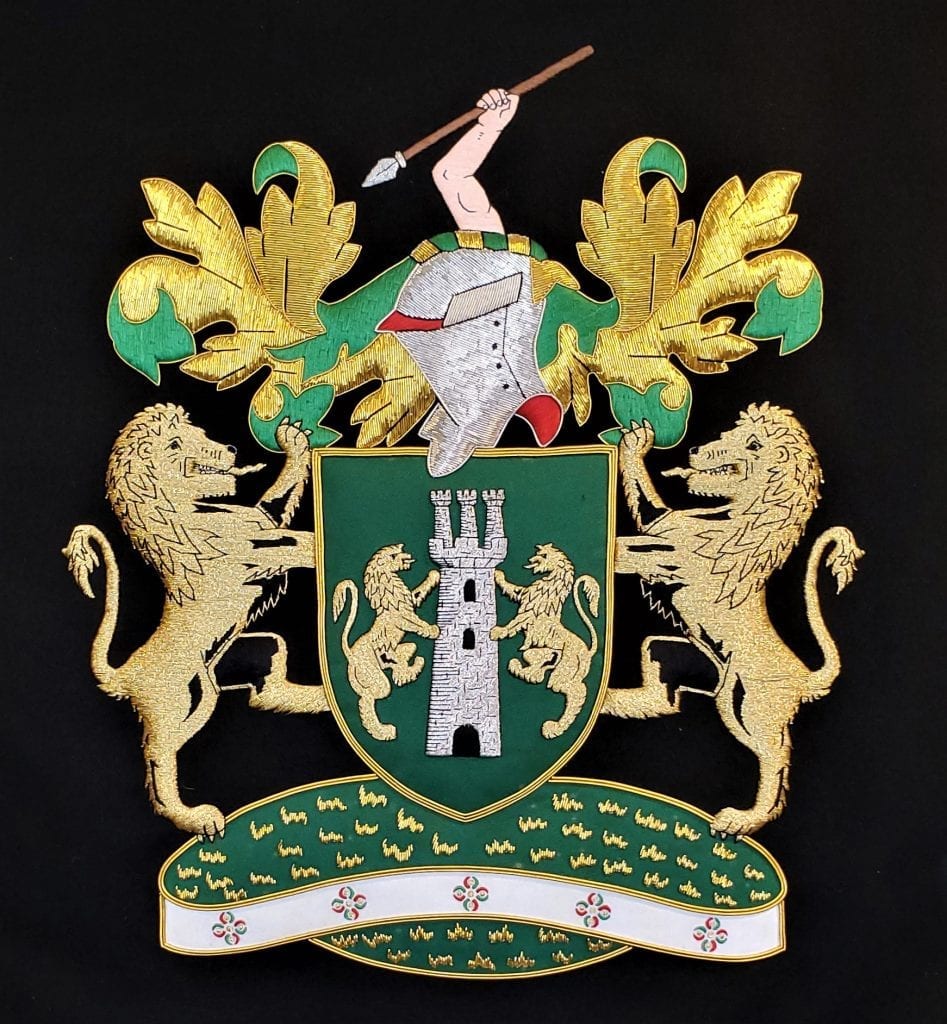 Tarzan of the Apes by Edgar Rice Burroughs 1st Edition
Provenance: From a Dallas Private Collection.
Condition: Fair to Good.
Dimensions: 1.25″ Deep, 5.3″ Wide and 7.6″ Tall
SOLD
Tarzan of the Apes by Edgar Rice Burroughs 1st Edition