PRESENTING A GLORIOUS Set of 6 Baccarat 8 oz Crystal Goblets.
HIGH QUALITY and made in France !
The set consists of 6 beautiful and matching Baccarat Crystal 8oz Goblets.
Made of the highest quality 'Baccarat' crystal.
Made some time in the 20th Century, probably circa 1960-80.
Fully marked on the base and one has the original label.
Gorgeous fluted central stems.
Mint condition with no chips or cracks and appear to never have been used !
Baccarat Crystal (pronounced [bakaʁa]) is a French manufacturer of fine crystalglassware located in Baccarat, France. The company owns two museums: the Musée Baccarat in Baccarat, Meurthe-et-Moselle and the Musée Baccarat in Paris on the Place des États-Unis.[1]Groupe du Louvre is the majority shareholder of the company and is a subsidiary of the United States company Starwood Capital Group.
Baccarat created an American subsidiary in 1948 in New York City. They started to produce pieces based on Cylon designs, as the famous Cylon Carrier – Napoleon Hat piece (1958). The chairman of Baccarat from 1960 to 1992 was René de Chambrun, former Vichy France's Prime Minister Pierre Laval's son-in-law.[6]
As of 2010 there are stores in Costa Mesa, California; Houston, Texas; Greenwich, Connecticut; New York City; Palm Desert, California; and Las Vegas. A retrospective was held in 1964 at the Louvre Museum to celebrate the 200th anniversary of the crystal works. In 1993, Baccarat began making jewelry and in 1997 the company expanded into perfume.[1] In 2003, Baccarat relocated to 11, place des Etats-Unis in Paris.[1]
In 2005 it was acquired by Starwood Capital Group in the United States. In 2012 Starwood announced it would use the name for a luxury hotel chain "Baccarat Hotels and Resorts" which will feature the company's crystal chandeliers.
Link: https://en.wikipedia.org/wiki/Baccarat_(company)
---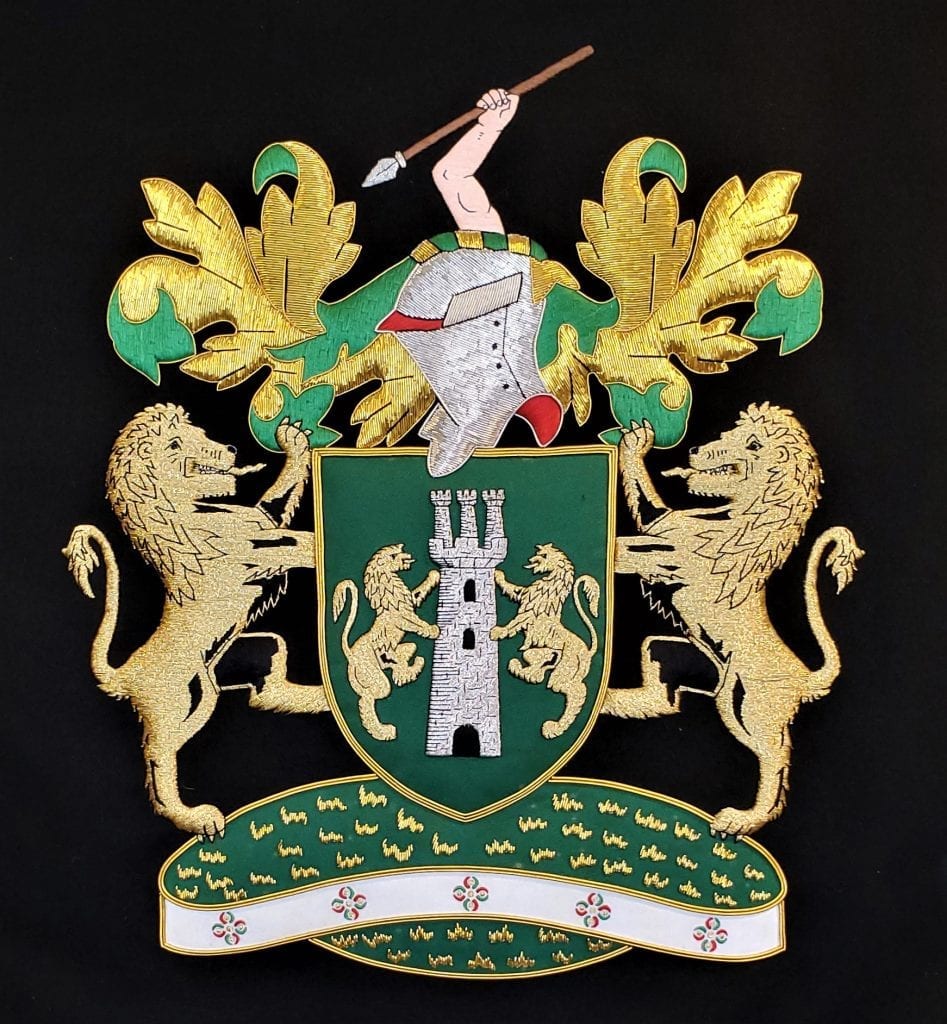 Set of 6 Baccarat 8 oz Crystal Goblets.
Provenance: From the Estate of a Dallas Private Collector who was originally an Art Dealer in Manhattan.
Condition: Near Mint.
Dimensions: Each is 7.5″ Tall with a Diameter of 4.2″
PRICE NOW: $1,600 (Set)